They're surreal and satanic, they're aggressively bizarre and eccentric, they don't give a f*ck what anyone says, and they're coming to Tel Aviv.
With their outlandish street personas, shocking comments, and disturbing music videos, some say Ninja and Yolandi are satirists, sending ingenious societal statements vibrating through their aggressive sounds. Others might find their animalistic lyrics transgressive, but either way there's something enticing and thrilling about their wild sound that's pulling vast attention from all over the world.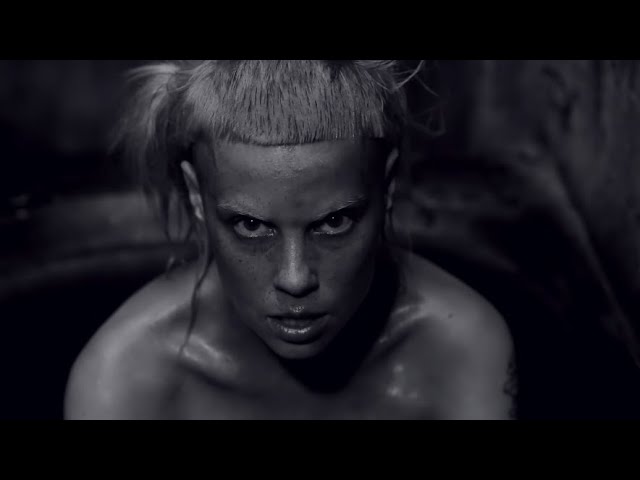 Their image revolves around the South African counterculture known as the Zef movement. It can be seen as "Afrikaner self-parody" or embracing the shame growing out of post-apartheid South Africa. But according to Ninja it means "that you literally don't care what anyone else thinks of you; like, you represent yourself in your music, in how you dress, in how you think, how you speak."
And the duo takes that motto, not giving a f*ck, extremely seriously. They don't break conventional frameworks, they express themselves as if there was never such a thing. Their absurdist music videos are filled with rats and snakes crawling all over them, Yolandi crumping in black face, Lady Gaga giving birth to insects, etc. Some of their favorite topics to rap about include ejaculation, the dark side, fuck fests, murder, and coochies.
Especially to their hits like Fatty Boom Boom, I Fink U Freeky, Banana Brain, and Baby's on Fire, their catchy combination of English and Afrikaans rap, insane drums, and electronic pulses, trigger your instinct to throw your body and impulse to scream along to their provocative lyrics.
Fear of them, love them, or both, the badasses are coming to Live Park in Rishon Lezion August 2nd. Ninja, living and breathing Zef, comments on their trip to Israel explaining,
"I know a lot of mother fuckers on Instagram from Israel, they're like 'Yo Ninja, come to Israel!' I'm like cool, I'm coming ... then everyone be getting their fucking panties in a knot, 'Why you going to Israel? Do not go to Israel!' We like... fuck you! We make music for you mother fuckers, I do not give a fuck about anything else outside this whole shit, this is us and you, fuck the world, fuck everything, there's just this shit. So thank you very much for having us!"
If you're prepared to go wild experiencing these rampant artists fly their freakiest, buy your tickets online here, starting at NIS 244.