Israeli singer and actress Marina Maximilian Blumin opens up in a personal interview about why she decided to take the role in the hot Israeli show "Fauda" after a seven-year break from acting and what her life is now with two children / by Rotem Izak
Marina Maximilian is a woman who plays with the world and its expectations, wears and undresses different identities, and refuses to be compressed into one definition. It has been 13 years since she broke out on "A Star is Born" (Israel's reality singing competition akin to American Idol), and since, the singer-creator-actress-model hasn't kept quiet and insists on changing all the time. The last transition in her life seems more dramatic than any hairstyle or diet; the decision to go independent and become her own manager. Three months after her daughter, Dominique Tene, came into the world, a second girl after her 4-year-old Lichi Lucia, who she shares with her boyfriend, musician Guy Mensch, Maximilian has also taken on a dramatic role in the third season of "Fauda". If that's not enough, she also performs her own music across the country. Not exactly a routine maternity leave, as befits this unique mother and woman.
Out of the comfort zone
What made you want to go independent?
"It burned in me for a long time. The music world has changed and I felt that I wanted to work in a different way, study the field, and understand a marketing strategy, getting out of my comfort zone. After motherhood, I reset my priorities, and who will be more focused on my goals other than myself? So last October I officially went independent. I have a PR agency, a strategic consultant, a producer, a digital team, a lawyer and my dad is my accountant. It's a complete team and I am not alone, but I pay them and manage them." (As part of the decision to manage herself, Maximilian is also in charge of her own Instagram account, a whole world in Ian of itself.)
How authentic is the content you upload on Instagram?
"The word 'authenticity' has become overused; I don't even know what it means anymore. People who advised me on the subject say 'Look at what's going on in the world, see if you have anything to comment on', but it didn't catch on. When I write a post I imagine the people I see in the audience at my shows. With each of them I could spend a fun evening, we have something in common, and they didn't just choose to invest their time and money in me. Besides, there are enough interesting things in life, you don't have to fake it."
Is exposure something that comes easily to you?
"Actually, yes. I love it. Our household is relatively discreet, Guy is a very private person, I have to ask for his permission every time to upload a picture of him. We talk a lot about how you can be a humble person but also strive for success. Sometimes, from outside, it seems as if you have to be an ego-maniac in order to be recognized, and we're not like that even though we engage in it."
What is it like to act on "Fauda"?
"Wow. It's an unimaginable human team. There is not one stressed person on the set; every comment the director gave me made my character richer, the script is so good and the actors are great. Every time I finished a scene I stood aside to watch the rest of the actors because it fascinated me. I've made a lot of friends."
How did it feel to be one of a few women in the very male-dominated set?
"Fun. I love obscenities. I'm my dad's daughter."
Up until "Fauda", you took a serious break from acting. Why?
"I took a six/seven-year break. Whenever an audition came up, I asked if there was anything romantic, and as soon as they said yes, I passed. Suddenly it disgusted me. I also don't like to see it on screen, it embarrasses me. Someone can be the hottest guy in the world but that doesn't mean I necessarily want to kiss him."
Why did you give in to social norms and change your appearance?
"Great question. I surrendered because I felt this was what society had been asking me since I was a girl, it put pressure on me, people told me all my life 'you're so beautiful, if only you lost weight,' and those things seep in. I didn't give in to it for the first few years. I didn't play their game, and the media constantly made fun of how I dressed. But at one point it stopped being amusing that I was made fun of. I said okay, I'll put my head down, dress like a boring person with jeans and a t-shirt and maybe if I'm skinny and disappear, they will stop commenting on my appearance.
During that time I ate so little. This thinness required an unreasonable amount of maintenance, I was constantly hungry, constantly angry. I remember telling a friend that I had put myself in this loop, that I understand how you can get anorexia, that I'm not happy with anything, and I met the monster and it controls me. And even if I weigh 20 pounds I would still feel like I need to lose weight. It was really dark. I realized they sold me something wrong; that is not the key to happiness.
When did the obsession with being thin stop?
"With pregnancy, and as soon as I knew it was a girl. I realized I wasn't going to pass this obsession on to her."
What's life been since the birth of your second baby?
"With Lichi, I really wanted to be a mother for the second time so it wasn't a big deal anymore. If then I was a rookie, now I'm a professional; I already know what to do, and with birth, I added a new profession - to manage myself, so as far as I see it, I managed to have it all in one go."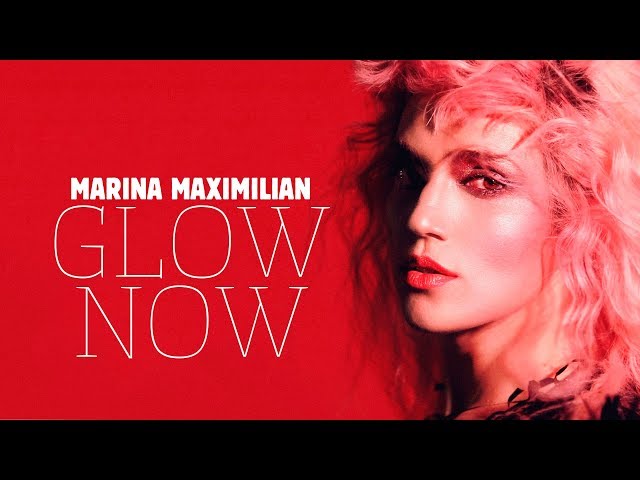 Marina Maximilian Blumin's upcoming shows:
March 7, Zappa Tel Aviv; March 13, Zappa Haifa; March 20, Gray Club, Yehud; April 4, Berale, Lehavot Haviva