With an artistic inkling, ethereal voice, lush production and a bit of Israeli persistence, Inbal Netzer and her band InAbell are making waves with their soulful indie sound and release of their new EP.
What inspired your latest work Humble Wishes?
The name is taken from a lyric in the song Fresh Honey: "Generations changed, the peaches grew, humble wishes partially came true". Of course, it means more than one thing, and while each song has specific inspirations, the EP is overall a collage from my life, experiences and musical tastes.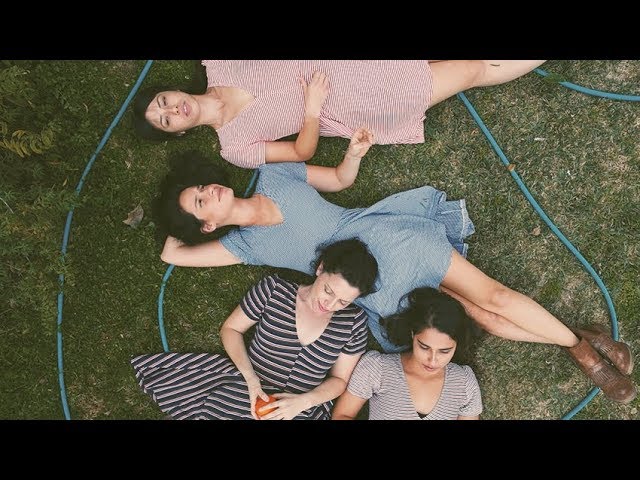 For example, the inspiration for the first single, Fresh Honey, is very nostalgic Israel. Any Israeli can tell you where the video was filmed and what era it refers to: the old school countryside of moshav life - the Israeli equivalent of a farming village. My grandma used to be a moshav farmer, tending to her beehive and honey production. So the song not only relates to my childhood, but also to Israel, the north and all the Galilean saftas.
What's its musical style?
It mixes electronic production with soft vocals and chill beats. In terms of its sound, I'd say it blends Lana Del Ray and Portishead. But you tell me!
Tell us more about the electronic component.
Actually, the whole band rehearsed here in my living room yesterday, and my neighbors told me that they only heard my voice. That's because everything we do is electronic - the drums, guitar, everything other than singing and harmonica. Electronic equipment is so central for us, so when performing live, I always make sure to ask for extra electricity plugs. I'm not even sure we could play an unplugged set.
But it hasn't always gone so smoothly. My first step into the electronic world was using a looper called the Boss VE20. With it, you don't have a second chance - if you make a mistake or record a wrong loop, you can't take it back. During a performance, I accidentally pressed a button that made a robot sound - "EEEEE HHHHH NNNNNEEEEE" - which kept repeating. The crowd realized it was a mistake, and it was embarrassing...and I guess a bit funny!
I bet trying to break through into the Israeli music scene can be challenging.
Since about 100 Israeli singles are released per week, the industry is flooded and competitive. But Israel's a small country, so with three phone calls I can speak to whomever I need to. If you're assertive, you can get what you need; if you're open- hearted, it makes it easier to actually connect.
Still, you've gotten airplay on some big radio stations.
True, and it's not easy to do so. The major stations, like Galgalatz, have repeating playlists which not only reflect the station's mainstream style, but how famous you are, if people are mentioning you, etc. This means you usually have to be in the scene before you get played. But there are other ways to break in. For instance, 88FM's broadcasters have more authentic tastes and pick songs not solely based on popularity. Luckily, both stations have been playing our singles!
What's next?
We're already working on a new album, and we want to perform around the world. I'll be in London in this month to check out options, and we'll see from there.
Where can people find more?
InAbellmusic.com and our FB page.
Humble Wishes will be released tomorrow. Find it on Spotify and all other digital music stores. Also, the EP release concert at Radio EBGB in Tel Aviv on November 14