When visiting the city of Jerusalem there are plenty of fun activities, but for families with kids who don't speak Hebrew, it might be a challenge. Thankfully, The Tower of David Museum offers a range of English tours.
Throughout the end of December, the museum is offering activities for the whole family. A plethora of guided tours and night experiences will keep you and the kids busy and entertained. Each tour has a captivating theme including 'Days of the Mandate in Jerusalem', 'From Herrod's Palace to British Prison', 'Explore Jerusalem's History' and even a 'Step into History of the Old City' via an amazing virtual reality platform (for ages 13+).
The night experience takes families through the story of King David, projecting images and video on Jerusalem's citadel walls with music and lights to match. The breathtaking experiences are ones the kids will be talking about for years to come.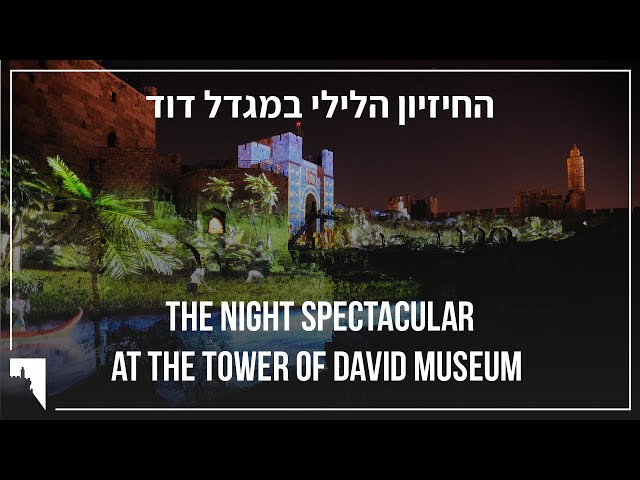 Additionally, The Tower of David museum is opening up the 2,000 year old Phasael Tower built by King Herrod so visitors can take in 360 degree views of Jerusalem from another perspective.
The Tower of David Museum,
Step into History: virtual reality (VR) guided tour in Old City,
Dec. 23-27 & Dec. 30-31 at 10:00
Days of the Mandate in Jerusalem,
Dec. 27 at 13:00
From Herod's Palace to British Prison,
Every Friday at 10:00 including Dec. 28
Explore Jerusalem's History,
Sun-Thu at 11:00
Night Spectacular and King David,
Dec. 22, 24, 26, 27, 29, 31
Observation Point,
Available every day