Basic instinct: Tel Aviv nightlife's top five pickup spots
Suggestive sidelong glances, digits scribbled on cocktail napkins - here is where to go to hook the hell up
You can wander along Dizengoff Street, the Tel Aviv Port, or Rothschild Boulevard and come across endless alternatives to Tinder-ing, but when time is of the essence, zone in on one of these tried-and-true pickup spots - all of which are guaranteed to be hot zones for flirty shenanigans and midnight barstool make out sessions. Here's a look at the best pickup bars and clubs that are part of the Tel Aviv nightlife scene.
Tel Aviv nightlife: the best pick up spots
1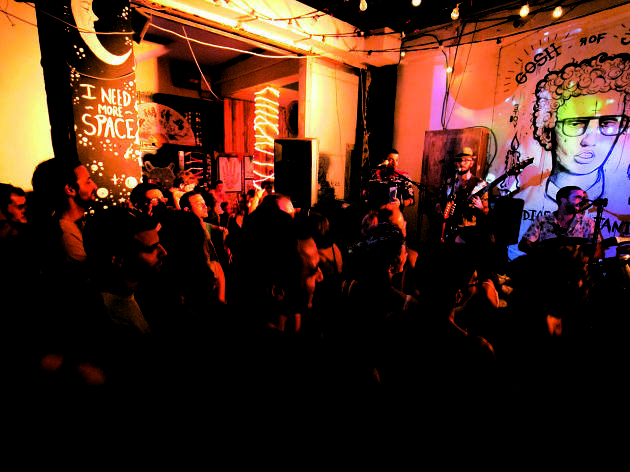 Dim lighting, gummy candy topped slushies and a multitude of subterranean rooms make this an excellent make-out venue – especially if you favor hipsters and artsy types. Owned by a DJ, Yarin Lidor, expect music by up-and-coming artists to be blasting all night. Plus, there always seem to be culturally-themed happenings and new art on the walls to help strike up conversation with a stranger – should, given how packed it tends to get, basically being in your neighbor's lap not be enough.
Read more
2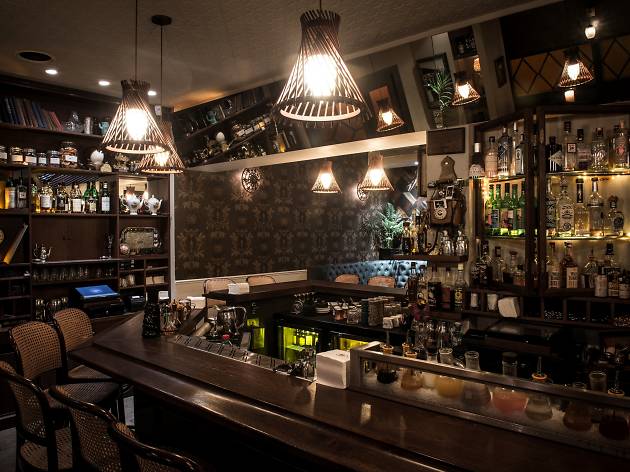 Hidden in the back of an unassuming hotel, Imperial is internationally recognized for their intricately crafted drinks. They also have delicious small bites, cozy seating, dim lighting and the spot's diminutive size makes it perfect for singling out your match – and sending over a drink. While the cocktails are much sweeter, Bellboy is operated by the same owner, located in another unassuming hotel (Hotel Berdichevsky), has a similarly inviting vibe, but is considerably more spacious. Try a conversation-starting cocktails, like the one served in a bathtub-shaped glass, topped off with a rubber ducky.
Read more
3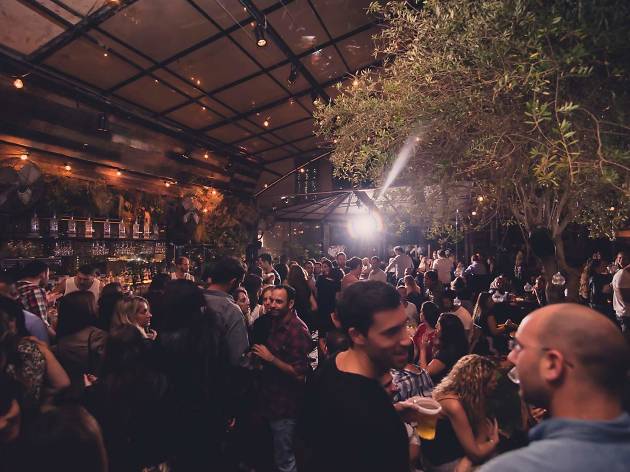 Take the vibrant Tel Aviv atmosphere and squeeze it into a hidden roof-top scene, and you'll get Suramare, a chic and swanky bar with a breathtaking view of the city. It fills the place with a certain joie de vivre that requires a glass of wine in hand at all times. Just follow the crowds of people and take the elevator up to the 10th floor to reveal a happening evening spot with gorgeous glass ceilings and translucent windows to the sky - which only add to the 'anything can happen' vibe in the air.
Read more
4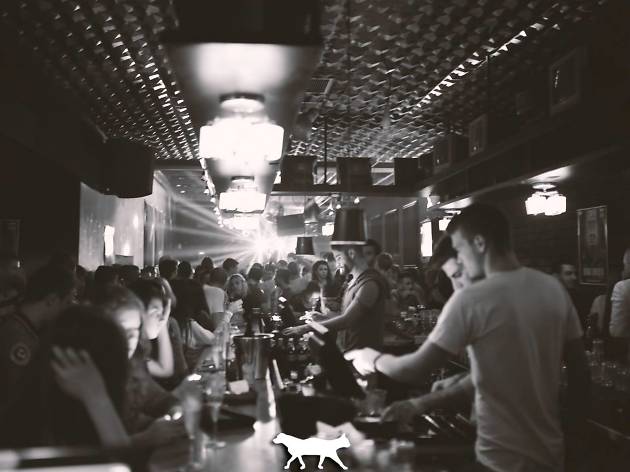 If you're looking for a bustling bar, smokey air, flowing alcohol, thumping music and DJs from all over the world, head to The Cat & The Dog - a prime hookup destination. In fact, you're pretty much guaranteed to find hordes of 21-year-olds looking to not head back to their apartment (or, more likely, their parents' apartment…).
Read more
5
Dizzy Frishdon
This indoor/outdoor street-side bar is always packed with a mix of 20 and 30-somethings. You'll find both big and small groups of friends hanging around, beer in hand and a fairly even male:female ratio. It's a relatively small space, meaning that when it gets busy, you'll have plenty of ways to "accidentally" bump into a person of interest. It's also located on one of the busiest parts of Dizengoff Street - so it's the ideal place to start off your night.
See more Tel Aviv nightlife