Dizengoff Coffee Kiosk - La Ca Phe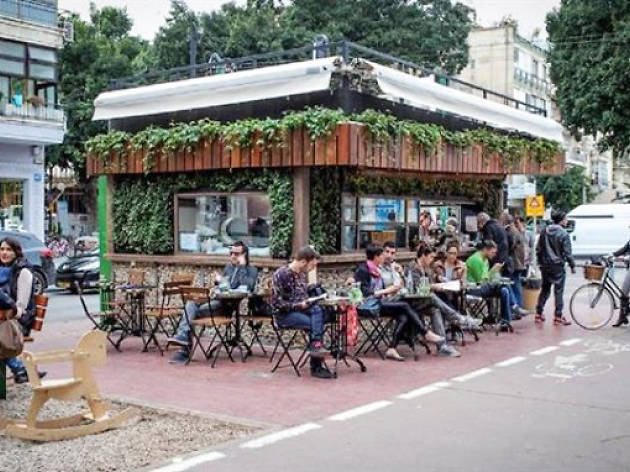 An unmarked local favorite on the busy Dizengoff Street.
When a kiosk doesn't even bother to brand itself with a name and yet is still consistently a popular choice – especially for lunch – you know their food must be worth your shekels. Located on Dizengoff Street at the intersection with Ben Gurion, this kiosk has an impressively large selection of sandwiches offered in all shapes and sizes and ranging from the gluten-free to the totally not kosher (think ham and cheese). They've also got pretzels, pastries, cookies, brownies and some pretty amazing cinnamon rolls and rugelach.
Venue name:
Dizengoff Coffee Kiosk - La Ca Phe
Address:
54 Ben Gurion Blvd
Tel Aviv


Opening hours:
Sun-Sat 07:00 - 00:00