The best shakshuka in Tel Aviv
This tomato-and-egg dish is a Middle Eastern delicacy. All yolks aside, dig into Tel Aviv's most scrumptious shakshuka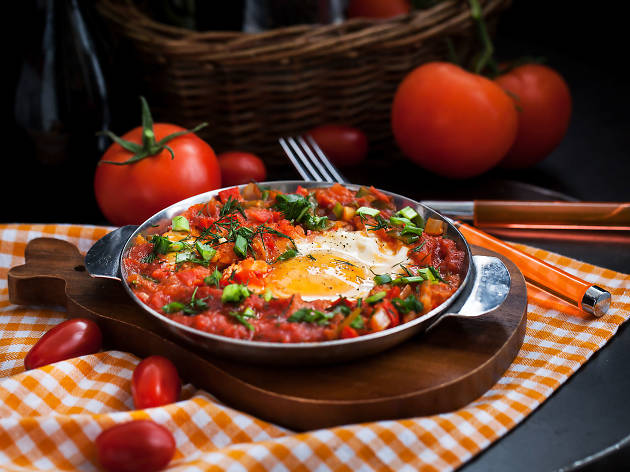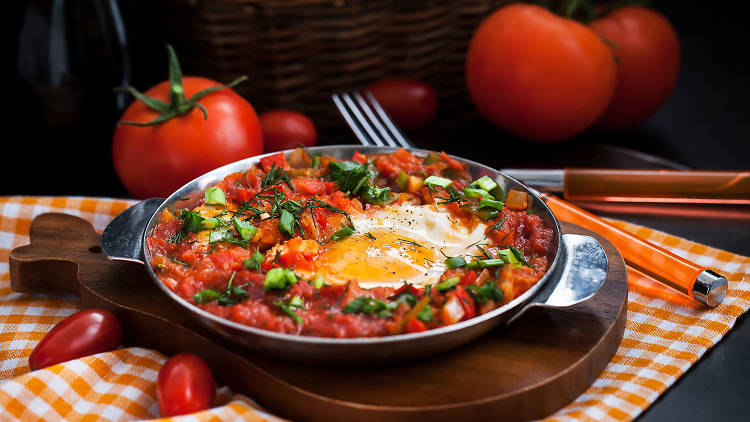 Israel has some of the finest tomatoes in the world, so it's no wonder they are a daily dietary staple. From raw to slow cooked, Israelis have mastered making the most of their abundance of this fresh produce, which explains the ease with which they've accepted the vegan trends. Enjoy the art of the tomato in its full glory as it is put on display like an exhibition, while also getting your fill of protein and energy revving spices by treating your taste buds to a warm pan of shakshuka. This dish promises a true traditional Israeli breakfast experience. If it's your first time, be ready to come back - no one eats shakshuka just once. If you want to try it at home, head up to the closest market, or for different budget meals, take a look at our list of best street food in Tel Aviv and Jaffa. Bet you can't eat just one.
Shakshuka shops in Tel Aviv
Opened by Shlomo in 1937, his grandson Doron carries on the legacy of serving this humble chickapea staple with no frills attached. While hummus is their speciality, this longstanding establishment sticks to tradition, and has a divine, reliable traditional shakshuka on the menu. Outdoor seating on a cobblestone street, with an atmosphere heightened by the sounds and smells of Carmel Market, Shlomo and Doron has a truly authentic feel.
See more street food in Israel