The top Tel Aviv bakeries to indulge in Hamantaschen
It's a bag! It's a hat! It's an ear?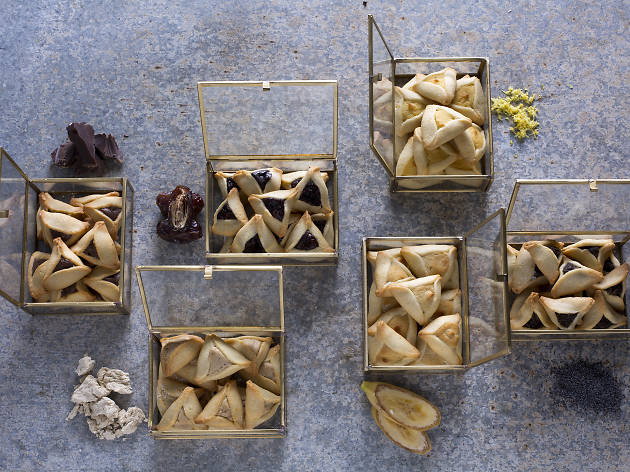 While the majority of the world calls them Hamantaschen, calling them anything but Oznei Haman in Israel will award you with blank stares. Even when misspelled, the international term receives thousands of more hits on Google than its Israeli companion. Whatever you want to call them, these triangular pastries are where the true Purim party's at. While Americans start their Halloween Hallmark holiday early with themed cards and costume shop sales, Israel's Halloween counterpart invites Hamantaschen to the Tel Aviv bakery scene – overflowing in abundance behind glass windows. We've rounded up the tastiest places to indulge in these devilishly delicious treats – from chocolate to fruit filled to pure poppy seed bliss, you don't have to be a kid to treat your sweet tooth this Purim.