Candid moments from Trump's visit to Israel
"The Don" has landed in the Holy Land for 36 hours. Here's what happened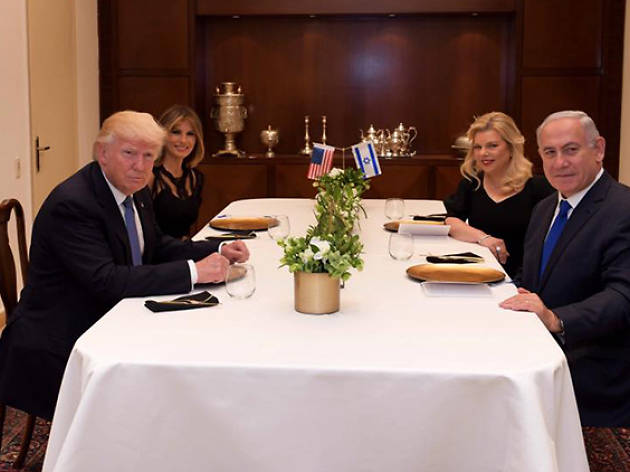 Israeli Prime Minister hosts the Trumps for a fancy dinner at his official resident in Jerusalem. Hopefully they were informed about Donald's strict steak and french fry diet.
Dessert chocolates on a plate with a silhouette image of Prime Minister Benjamin Netanyahu and U.S. President Donald Trump, served at the dinner at the Prime Minister's residence in Jerusalem.
What? No shesh besh?
NEXT