Beauty and the Beast (Güzel ve Çirkin)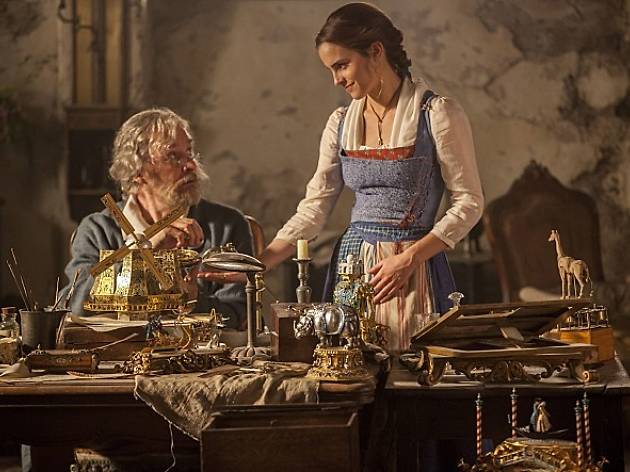 Time Out diyor ki
Bir canavar prens tarafından esir alınan Belle'in hikâyesi, Emma Watson'lı bir Disney nostaljisi yaşatıyor.
1991 yapımı aynı adlı Disney klasiğinden uyarlanan 'Beauty and the Beast', 90'lara ışınlanmak için can atan Disney hayranları tarafından uzun süredir bekleniyordu. Genç bir kızın, babasının özgürlüğü karşılığında bir canavar prensin şatosunda esir alınışının, zamanla ön yargılarından kurtuluşunun ve prensin içindeki insanı keşfedişinin hikâyesini anlatıyor 'Beauty and the Beast'. Hem minik izleyicilerin, hem de çocukluklarında filmin orijinalini izleyen yetişkinlerin kaçırmaması gereken bir yeniden yapım bu. Harry Potter serisindeki Hermione karakterini ete kemiğe büründürerek gönüllerde taht kuran Emma Watson'ın Belle'i canlandırdığı filmde Dan Stevens, Luke Evans ve Ewan McGregor gibi isimler de rol alıyor.
1740 tarihli Fransız halk öyküsünden yola çıkan filmin, sınıfsal farklılıklara değindiğini ve dönemin Fransa'sındaki sosyal değişimlerden izler taşıdığını da söylemek mümkün. Hikâyedeki çaydanlık, bardak, mumluk gibi yan karakterlerin tasarımları bile film için ne kadar çok emek harcandığını belli ediyor. 'Beauty and the Beast', Emma Watson hayranlarının da kaçırmaması gereken modern bir peri masalı.
Beauty and the Beast (Güzel ve Çirkin) 17 Mart'ta vizyonda.
Ayrıntılar
Sürüm detayları
Oyuncular ve ekip
Yönetmen:
Bill Condon
Senaryo:
Stephen Chbosky, Evan Spiliotopoulos
Oyuncular:
Luke Evans
Ewan McGregor
Emma Watson
Dan Stevens