Kansas City is home to lots of odd tributes to history (cannons aimed at modern apartment buildings and museums dedicated to old toys and old money are just a few examples), but one museum stands out even among the oddities: Leila's Hair Museum, a museum dedicated to hair art. Yup, you read that right: Hair. Art.
Founded by born-and-bred Missourian Leila Cohoon, who first discovered hair art as a young girl in 1956, Leila's Hair Museum was opened to house Cohoon's collection of more than 700 pieces.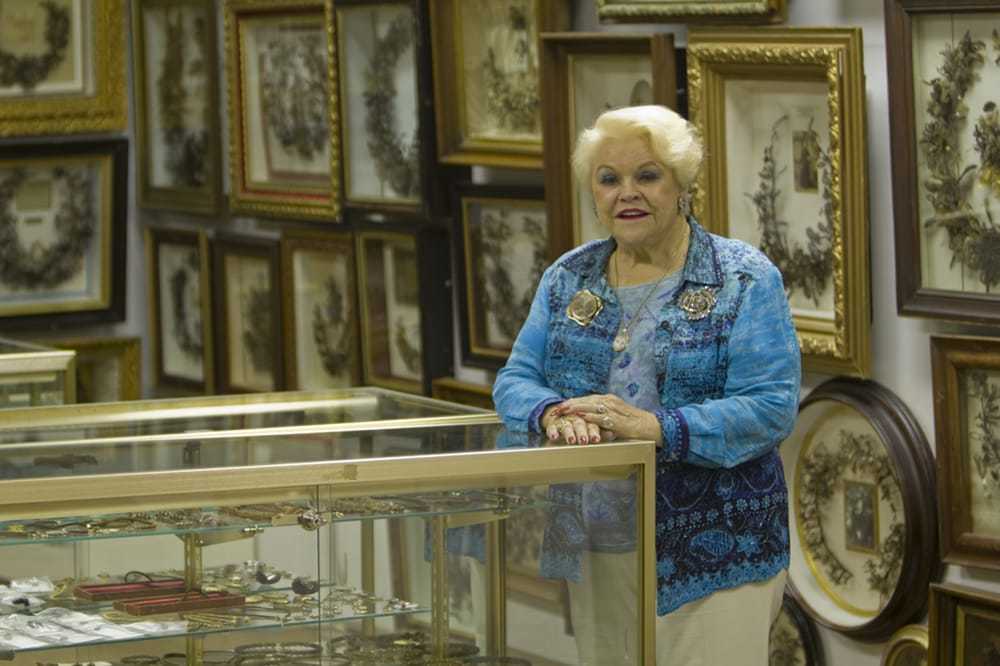 But what exactly is hair art?
First, the logic. Hair is not changed by time. Curly hair remains curly. Red hair remains red. While the rest of the body decomposes in death, hair "lives on" forever. Which is why, starting in the Victorian era, hair was used to create family dedications or artistic statements.
How is it created?
Artists use small amounts of wire to create a frame to wrap the hair around. The mixed media platform allows for just a small amount of hair to become an impressive arrangement. Most pieces resemble a wreath, and every arrangement leaves the upper section open-ended ... so that the soul may escape.
Single-person hair wreaths are the most common form of hair art, and each could take the artist a few years to finish the project. They're most often created to commemorate the passing of a single family member, and the frame itself is usually finished in the same fabric and lining as the deceased's coffin. It's bleak, fam.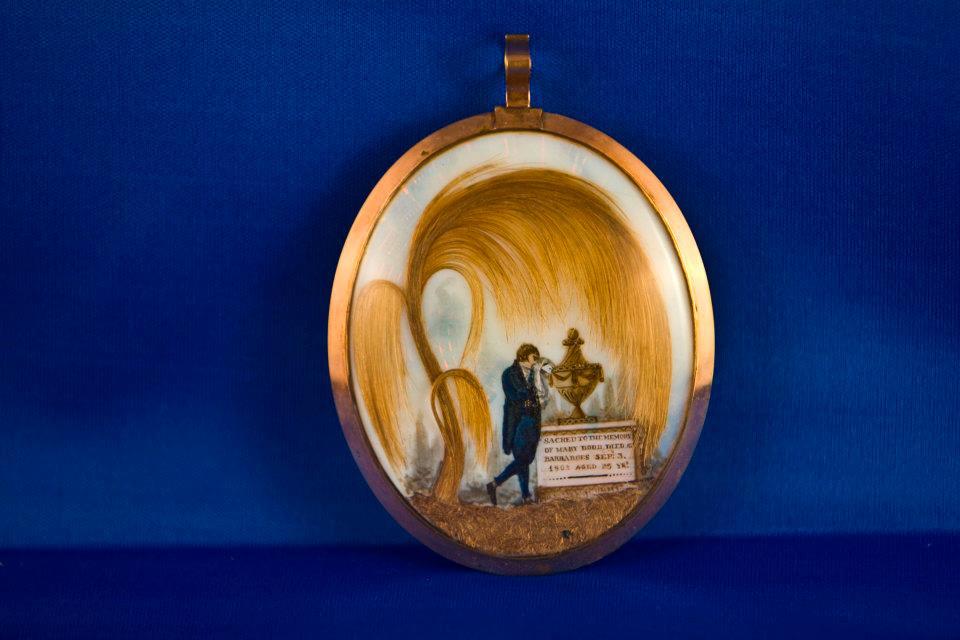 For families with unlimited means and time, there are also multi-generation family contributions. They're sort of a like a family-tree, but individual members are not singled out. Instead, everyone contributes a lock of hair to create a large-scale art piece. They can range from a dozen to more than 100 hair contributions and many of the ones in the museum are more than 100 years old. One featured piece of art is comprised from a 90+ person community. Each person involved has been dead for at least a hundred years, but you can read each's personal scrawl next to their hair.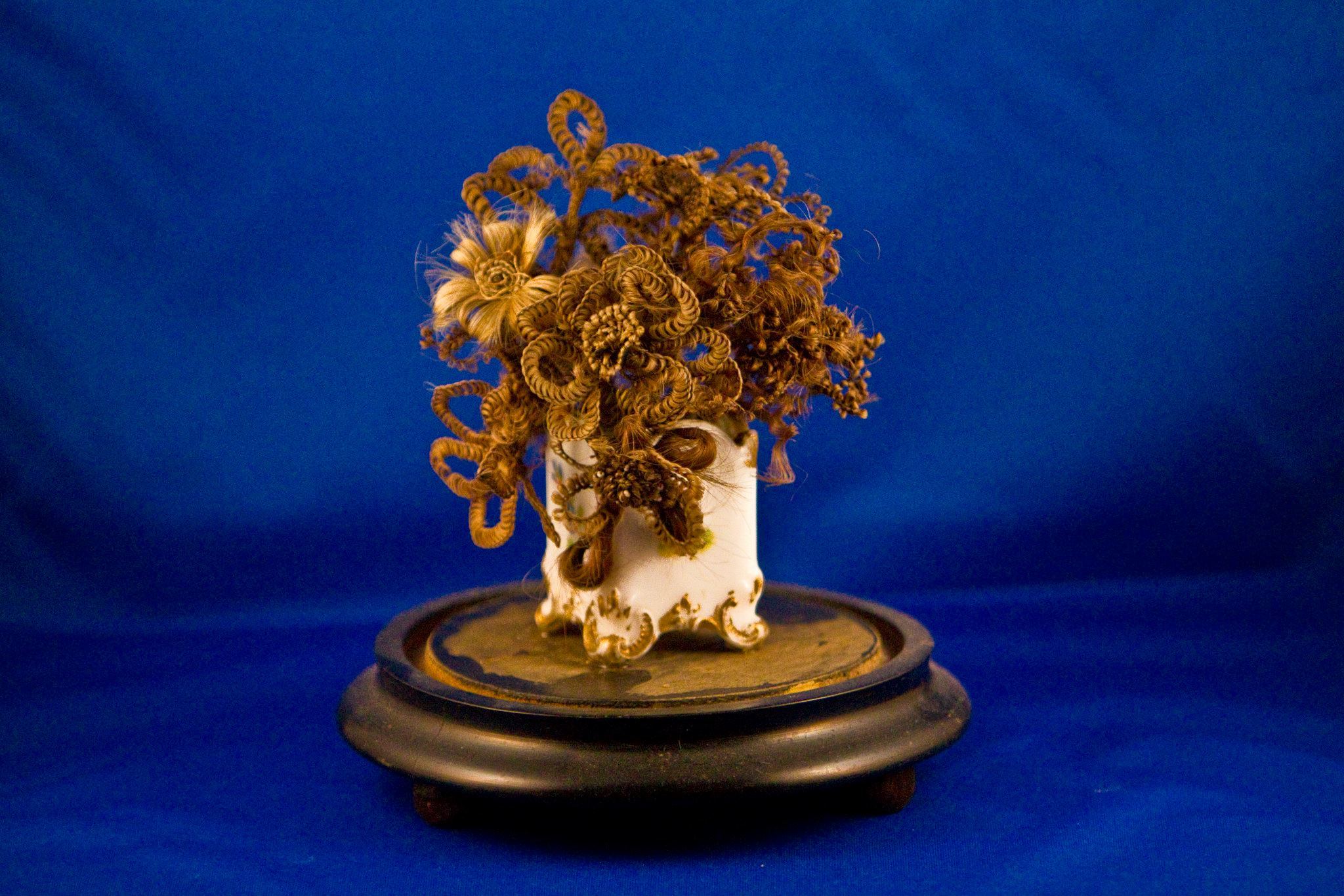 There also the hair of Elvis Presely from his pre-World War II hair cut!
There are cuttings from almost every United States President. (Where they came from is a story all on its own.)
Both Aaron Burr and Alexander Hamilton have strands of hair in the museum—and they're contained within the same frame. You have to think that's not what they would have wanted, right?
There's hair that this writer is convinced is haunted.
Phyllis Diller went on Johnny Carson's The Tonight Show and talked about how she was building a hair wreath. Decades later, Leila's Hair Museum got Diller to donate the piece.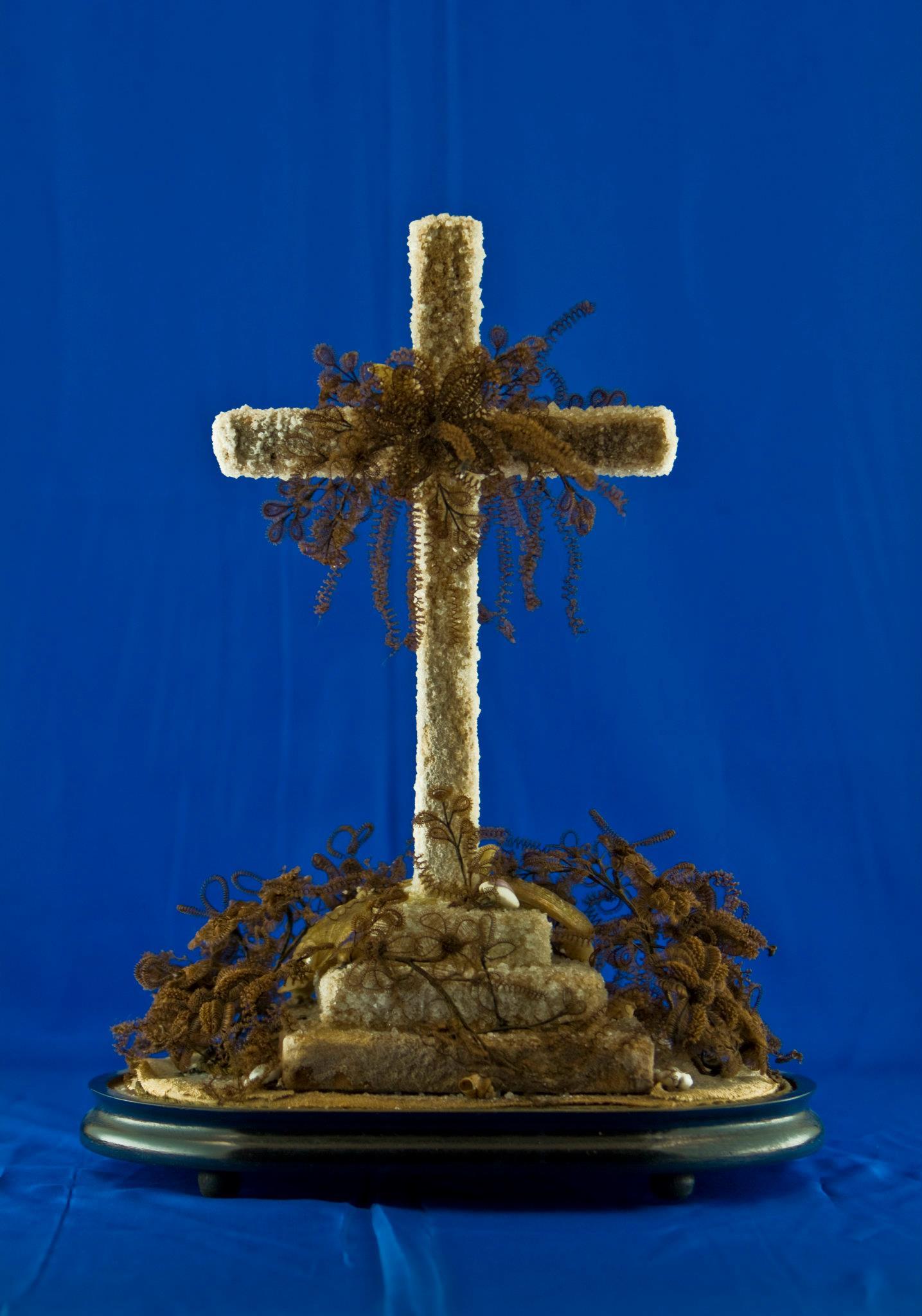 The further you descend into the hair museum, the more you come to understand how hair art has been woven into society over the last century. During World War I, most soldiers carried snippets of their wives' hair. Female hair was also used to make crosses for soldiers and some were used to make apparel (a lot of men owned a watch band based on the hair of their female partner). There are also buttons, wallets and more made out of hair. The Smithsonian keeps poking around to ask when they can have Leila's collection. But we say, keep Missouri weird.
Read our full guide to Kansas City