The 24 best things to do in Kansas City
Tailgate, devour BBQ, visit art museums and listen to lots of jazz when tackling the best things to do in Kansas City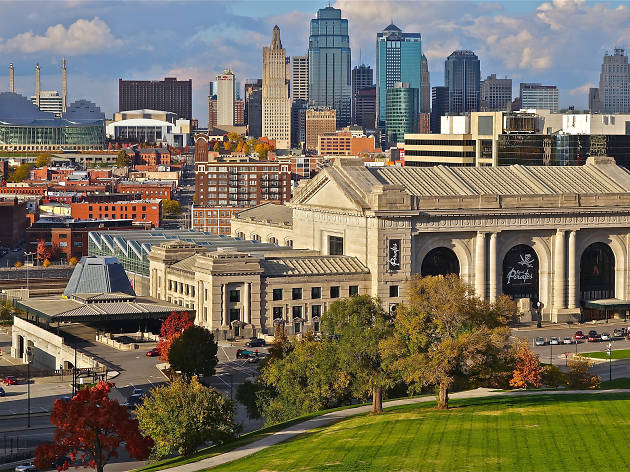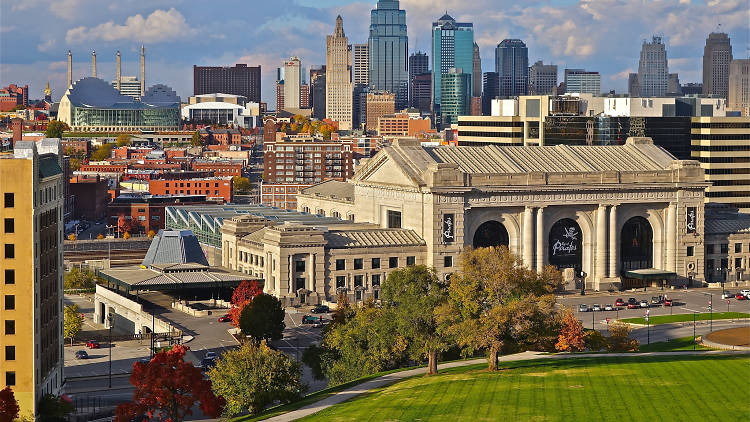 When tempted to lump this city into "fly over" territory, think again: the best things to do in Kansas City makes this a destination in and of itself.
Aside from being a friendly Midwestern town, Kansas City is an up-and-coming hub of the very best in the arts, culture and a budding food scene boasting a variety of restaurants serving both the local signature cuisine, BBQ, and modern takes on classics.
There's more: Kansas City is a great sports town, a hub of innovation and also boasts a jazz heritage that is apparent in the character of its people and the best events taking over the streets each year.
One more fun fact: the city is home to a large amount of fountains – over 200 of them! – so do try to spot as many as possible while navigating this great town's offerings.
Best things to do in Kansas City
1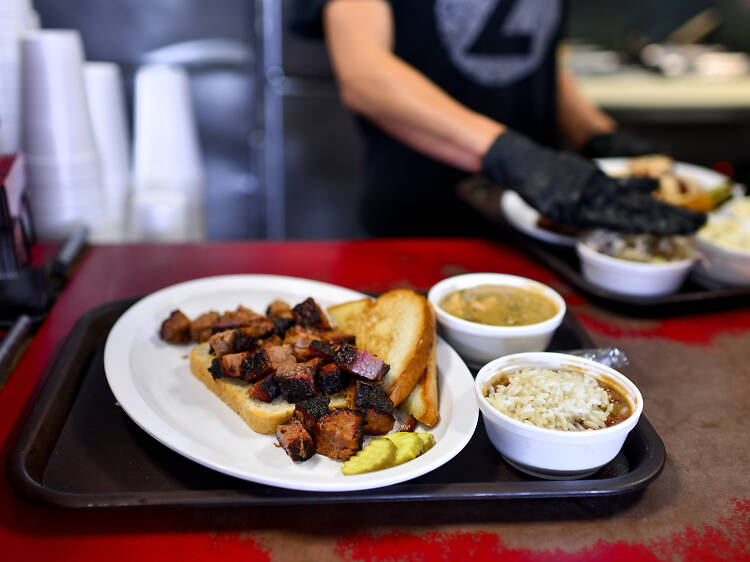 Photograph: Courtesy Joe's Kansas City Bar-B-Que
Joe's Kansas City Barbecue
Joe's Kansas City Barbecue is a common recommendation for a reason: it is the best thing to do in town. There are three locations, but you definitely want to go to the original one on 47th, which used to be a gas station. Yes, there will be a line, but it's almost a rite of passage to eat here. Order The Z-Man, fries and a half rack of ribs, to be split with a friend. Do not deviate from the plan!
2
"The Plaza" is KC's premier shopping and dining destination. While you can find high-end retail establishments, restaurants and entertainment venues within its sprawling 15 blocks, this isn't just another outdoor mall. Walk, shop, eat and see some beautiful fountains and classic European architecture, as well as more than 30 statues, murals and tile mosaics. The Plaza is a must-see when visiting KC, especially during Christmastime, when it's decked out in its famous lights.
3
The little craft brewery that could is now one of the largest in the Midwest. Learn about the incredible history of this native Kansas City company and about Boulevard's brewing process on a 45-minute tour that starts and ends with free beer. Afterwards, make sure to get a photo in the little RV/photo booth and hit up the gift shop to take home your favorite brews.
4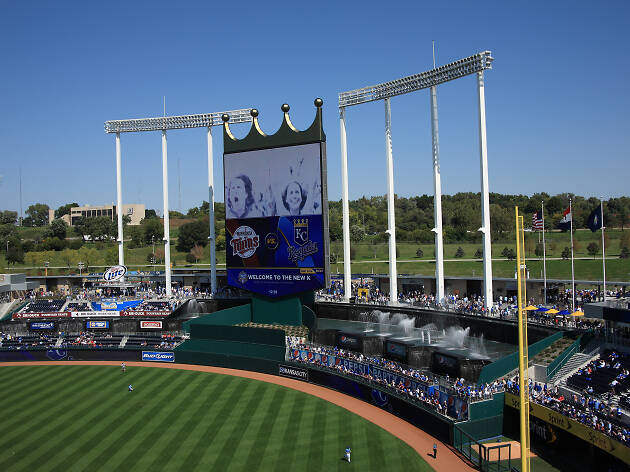 Photograph: Shutterstock
Kauffman Park is one of oldest and nicest ballparks in the American baseball league. Home of the Kansas City Royals, catching a game here is both affordable and fun. "The K's" best known feature is the Water Spectacular, a fountain and waterfall display behind the right-field fence. There isn't a bad seat in the joint to watch the 2015 World Series Champions. The outfield concourse allows fans to walk 360 degrees around the stadium, plus there's plenty of parking/room for tailgating.
5
J.C. Nichols Memorial Fountain
In a city known for its fountains, spend a day taking a tour of the most famous ones. Every spring, all 48 publicly-operated fountains come back to life. Ranging from classical to modern, minimalist to ornate, they can be found sprucing up the scene in parks, plazas and shopping areas. Start your tour with the J.C. Nichols Memorial Fountain near Country Club Plaza.
6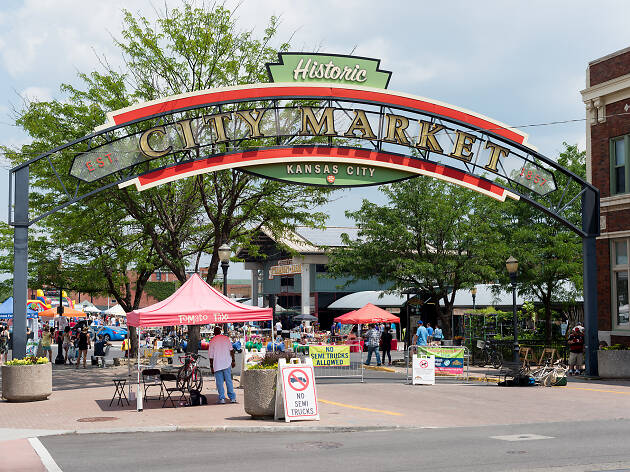 Photograph: Shutterstock
Don't be confused: City Market is also referred to as River Market. A Kansas City staple since 1857, City Market is always packed with people – and for good reason. Here, find local produce, hipster goods, restaurants and cafés, home accessories and more. During the summer, there is an extensive events calendar with live music and festivals. On weekends, there is a popular Farmers Market, and shop antiques and collectibles at the Vintage Sale on Sundays.
7
Photograph: Courtesy Yelp/Time S.
Take a (free!) streetcar ride down to the Crossroads on the First Friday of the month to experience some Kansas City culture. The streets are filled with food trucks, live music, vendors, art exhibits and more. Walk from a pop-up party to a craft brewer and a fine art gallery, all within this avant-garde neighborhood that's all about the arts.
8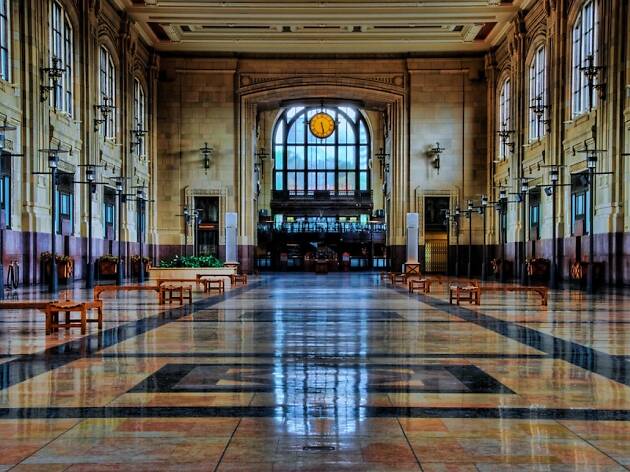 Photograph: Courtesy CC/Flickr/Jim Nix
Union Station Kansas City
Built in 1914, this historical architectural masterpiece is a sight to behold. Marvel at the Grand Hall's 95-foot ceiling, three 3,500-pound chandeliers and the six-feet wide clock. Home to traveling national exhibits, 3D movies on the Extreme Screen, Science City (an interactive science center), a permanent KC Rail Experience exhibit and a planetarium, Union Station has something for everyone in the family.
9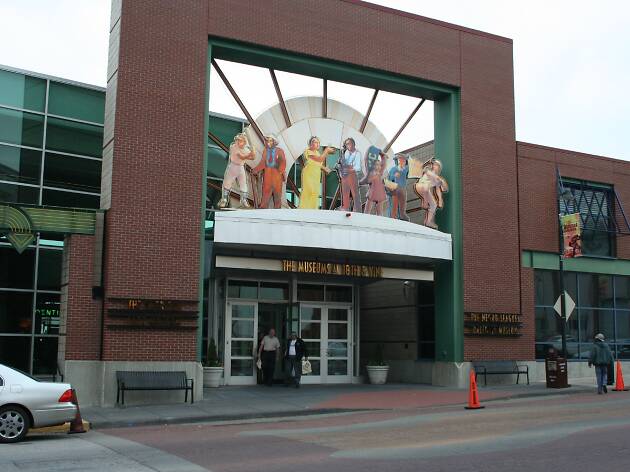 Photograph: Courtesy CC/Flickr/Brent MacAloney
Downtown, the American Jazz Museum shares a building with the Negro Leagues Baseball Museum in the historic 18th & Vine Jazz District. Learn about the birth of jazz in Kansas City through interactive exhibits, including listening stations and custom mixing boards. Among the historic artifacts from the height of jazz's popularity are collections of photographs, sheet music and posters. A great attraction to see before a live show.
10
Next door to the American Jazz Museum is the Blue Room Jazz Club, offering live music four nights a week in an intimate setting. Part "Kansas City jazz" exhibit, this is a great place to grab a drink and see up-and-coming bands, seasoned local veterans and big names from the music world.
11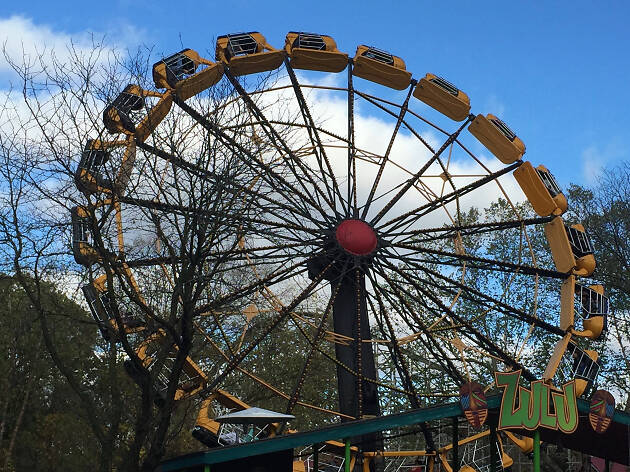 Photograph: Courtesy CC/Flickr/Robert Herschede
KC's amusement park might be a bit smaller than you're used to, but there are all kinds of rides and slides within its 235 acres, and it's less crowded than Disney or Universal. Spend the morning at Worlds of Fun riding coasters and hanging out with 35 lifesize animatronic dinosaurs at Dinosaurs Alive!, then cool down at Oceans of Fun – access to the waterpark is included in the admission price.
12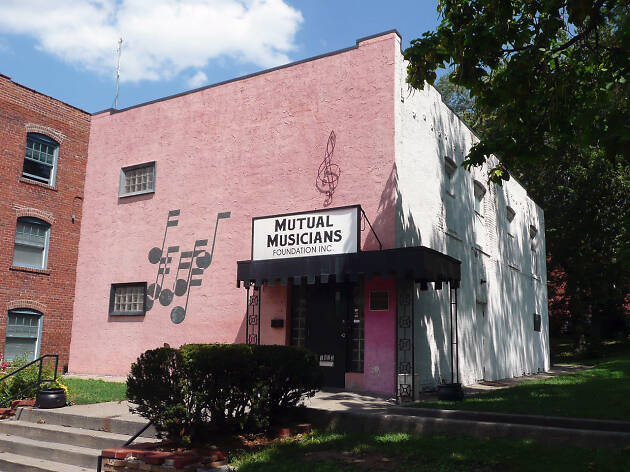 Photograph: Courtesy CC/Wikimedia Commons/Mwkruse
Mutual Musicians Foundation International
Local musicians, singers and spoken word poets jam together at the Foundation on Fridays and Saturdays from midnight 'till dawn, as they have done since 1930. The walls are covered in Kansas City jazz history. Don't expect anything fancy here – drinks are served in plastic cups at the bar – and it's all about the music. Pay the $10 cover and listen to talented players jam until the cows come home.
13
Photograph: Courtesy Woodyard Bar-B-Que
Follow the plume of smoke signals off the beaten path to find authentic Kansas City BBQ. What the place lacks in ambiance it makes up for in deliciously smoked meats. Try pitmaster Mark O'Bryan's brisket or pulled pork sandwich (make it a Carolina, topped with slaw) with a side of cheesy corn, and definitely get the burnt end chili as well.
14
Ernie Miller Nature Center
Nestled in the middle of a beautiful 116 acre park, the Ernie Miller Nature Center is home to native birds and creepy crawlies as well as educational exhibits, a gift shop and three beautiful miles of hiking trails. It's a great place for a break from the city in wide open spaces.
15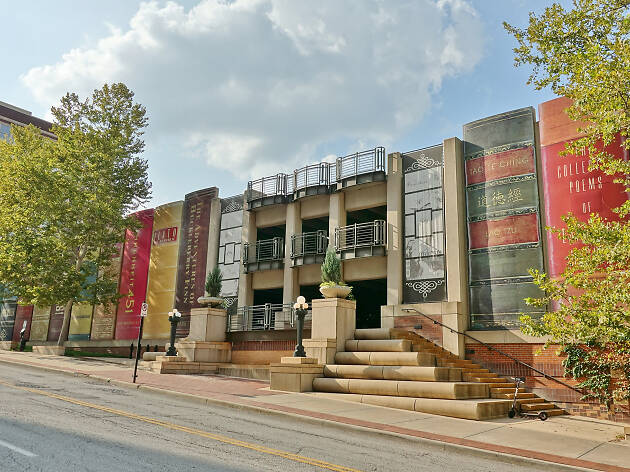 Photograph: Shutterstock
Kansas City Public Library
From the book cover-like parking garage to the film vault in the basement, the Kansas City Public Library's Central Library is packed with character and Instagram gold. In addition to the incredible amount of books, there's a coffee shop (just like a bookstore!), a children's area and a full size chess game on the roof.
16
National World War I Museum and Memorial
History buffs need to check out the world-class collection of WWI memorabilia at the National World War I Museum and Memorial. The tour starts with a short introductory film, followed by an exploration of the different uniforms, weapons and paraphernalia of the time. Also learn about the geopolitical causes of the Great War through short films, storyboards, maps and timelines. Be sure to check out the fantastic view of the city from Liberty Tower, a monument commemorating those who served in the war.
17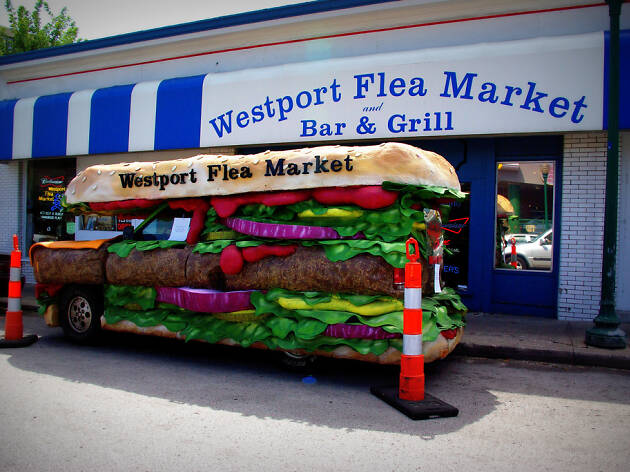 Photograph: Courtesy CC/Flickr/Rachel Bernadette
You'll know you're at the Westport Flea Market Bar & Grill (aka the "Flea") when you see the burger-mobile parked out front. Bring some cash and order at the bar. Play some arcade games while you wait for one of the best cheeseburgers in KC.
18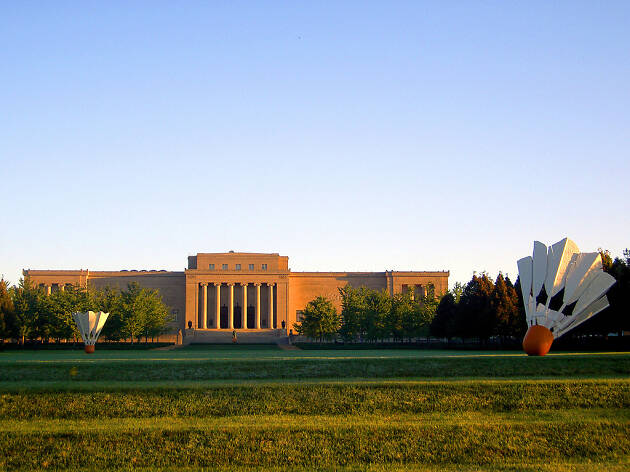 Photograph: Courtesy CC/Flickr/Tim Samoff
Nelson-Atkins Museum of Art
Known for the giant Shuttlecocks installation out front, the Nelson-Atkins Museum of Art houses nearly 40,000 works of art. Home to ancient and contemporary collections and an extensive collection of Asian art, the Nelson is regarded as one of the best museums in the country, and admission is free.
19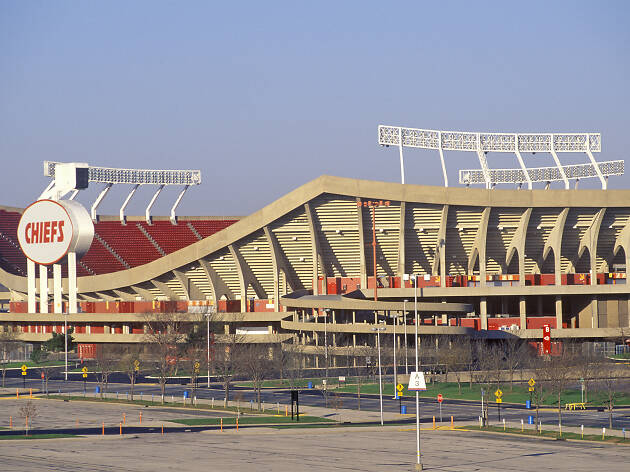 Photograph: Shutterstock
Tickets to the football game are optional to enjoy one of the best parties in town. Regardless of your team loyalty, enjoy a beer and brat in the parking lot, and introduce yourself to this long standing KC football tradition. Tens of thousands of passionate partiers show up hours before kickoff. Games typically begin around noon, so this is a great excuse to ingest massive amounts of BBQ and beer at 8:30am. The most awesome tailgates happen when the Chiefs' biggest rivals, Oakland and Denver, come to town.
20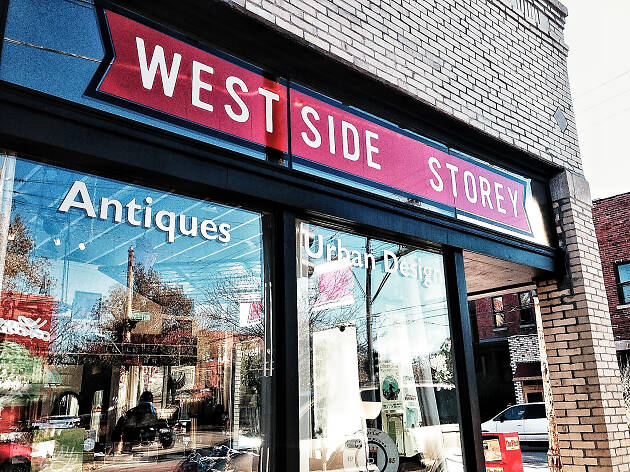 Photograph: Courtesy CC/Flickr/Laura Gilchrist
Kansas City's historic yet modern Westside neighborhood is a picturesque tree-lined thoroughfare packed with shops and eateries. Shop local wares and eclectic antiques at Westside Storey. Nosh at one of the many locally-sourced and creative farm-to-table restaurants. Start with burgers and cocktails at The Westside Local, then treat yourself to something sweet at Chez Elle Creperie or just grab a fresh loaf of bread from Fervere, take a seat, and people watch.
21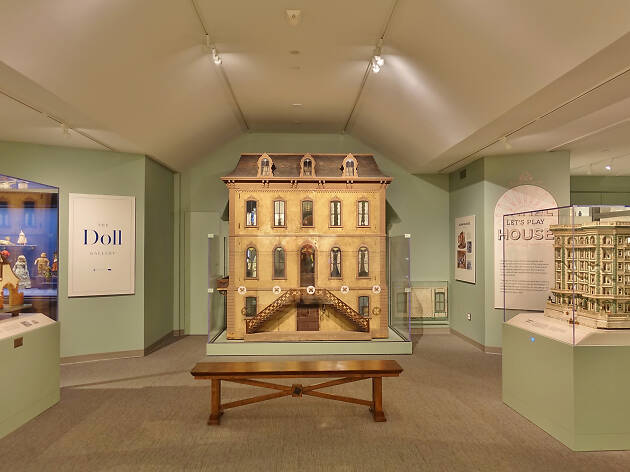 Photograph: Shutterstock
National Museum of Toys and Miniatures
Housed in a mansion on top of a hill on the UMKC campus, the National Museum of Toys and Miniatures is a hidden gem in Kansas City. The museum boasts the world's largest fine-scale miniature collection on the first floor, from itty bitty Russian nesting dolls to tiny replicas of everything under the sun. On the second floor, see how toys have evolved throughout time in one of the nation's largest antique toy collections.
22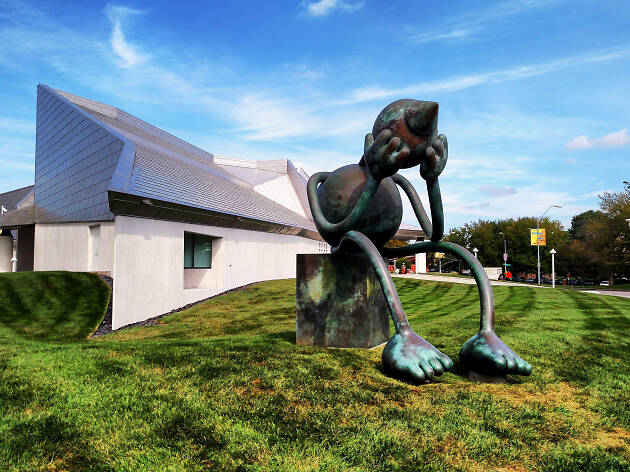 Photograph: Courtesy CC/Flickr/Thad Zajdowicz
Kemper Museum of Contemporary Art
While not much can outshine the Nelson-Atkins, just a short walk away is the (much more intimate) Kemper Museum of Contemporary Art, which boasts a collection of modern and contemporary works, and hosts exhibitions, installations, film and video series, lectures, concerts, workshops and other creative programs. Café Sebastienne is a great place to stop and nosh, and admission and parking are both free.
23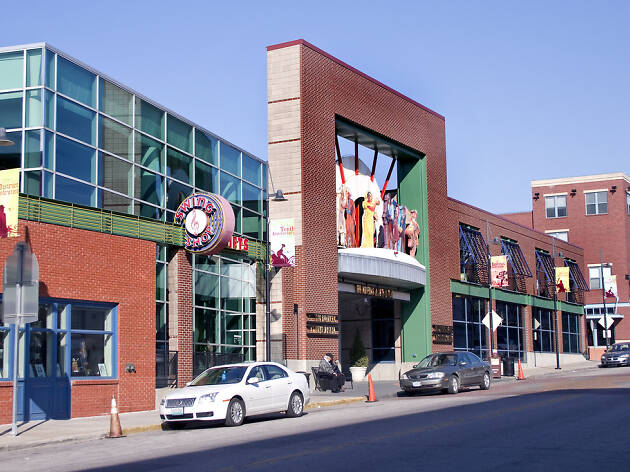 Photograph: Courtesy CC/Flickr/Chris Murphy
Negro Leagues Baseball Museum
Head to the historic district of 18th & Vine, which was the center for black culture and life in Kansas City from the late 1800s-1960s, to take a self-guided tour of African-American baseball's rich history at the NLBM. The multimedia displays, collections of photos and artifacts, and film exhibits dating from the late 1800s through the 1960s tell the complete story of Negro Leagues Baseball, from average players to superstars. Don't miss the field of 12 bronze sculptures and the museum store.
More of the best in Kansas City
This city boasts James Beard award-winning chefs, inventive tasting menus and yes, some of the best barbeque you've ever had.