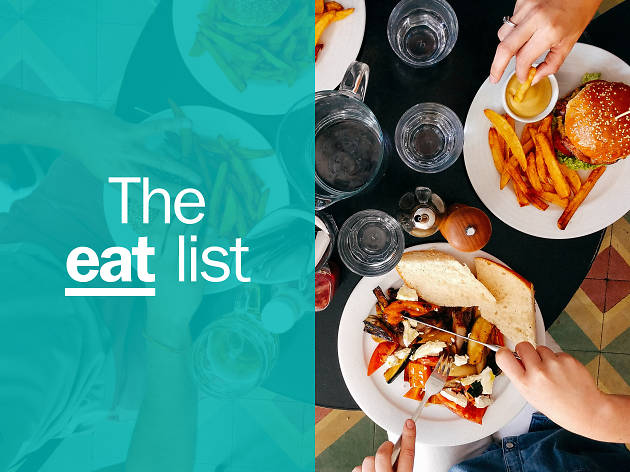 The best restaurants in Kansas City right now
There's so much more than BBQ on our list of the best restaurants in Kansas City
If you're hoping to maintain a strict diet, or even some semblance of self-control, then visiting the best restaurants in Kansas City probably isn't for you. We don't do things like "portions" and we don't count calories. In fact, eating pretty much tops our list of the best
things to do in Kansas City
. KC is a city that likes to throw down a challenge, and we find friendship in those who are willing to at least give it the old college try. There's
BBQ
(and the correspondeing BBQ
events
), of course, but you'd be surprised by what else makes it to the table. If you're planning on swingin' through, here are the spots we think show off the best of our diverse plate. Apologies in advance if you have to take a lot of naps between meals. We do what we do.
Eaten something you love on this list? Share it under the hashtag #TimeOutEatList to show your appreciation.
Best restaurants in Kansas City
Explore the city like a local
Although the most recognized happening in the city involves St. Patrick's Day (there are multiple celebrations, after all), the best events in Kansas City have recently exploded to include a variety of cultural offerings and unique only-in-KC things to do.