The 15 best restaurants in Kansas City
Turn your attention to this mouthwatering guide to the best places to eat in Kansas City, including fine-dining spots, local gems and the best BBQ joints in town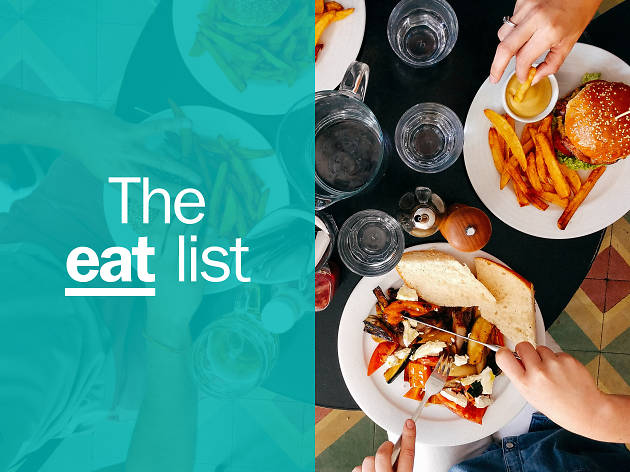 If you think a trip to Kansas City means dining at chain restaurants devoid of culinary imagination, think again: the city has become so much more than just BBQ, steak and potatoes—although those things are readily available and worth your time. The city boasts James Beard award-winning chefs, inventive tasting menus, surprisingly good hotel restaurants and yes, some of the best barbeque you've ever had.
If you've got too many things to do for a sit-down meal and are more in the mood for a liquid diet, KC has quietly become one of the hottest cocktail cities in the country. Check out our list of must-tries for your next visit to the city of fountains.
Best restaurants in Kansas City
1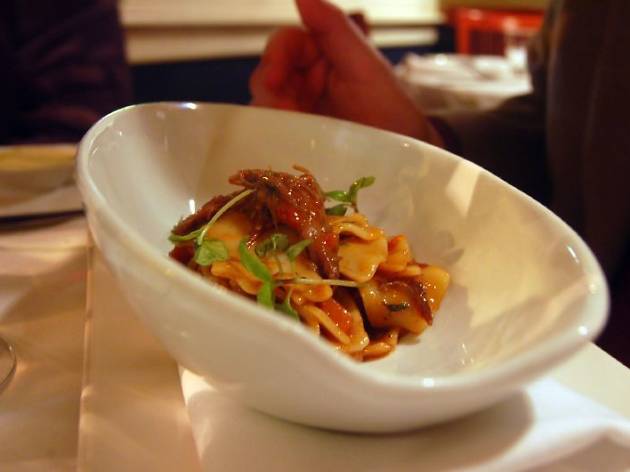 Photograph: Courtesy CC/Flickr/Ulterior Epicure
Winning a James Beard award is no small feat, but it comes as no surprise that chef Colby Garrelts Bluestem took home the honor in 2013. His restaurant offers three different tasting menus ranging from three courses to seven—you'll want to do one of these. Each course will blow you away with its delicate mix of simple ingredients and complex flavors. The menu changes often, so it's worth a visit every trip.
2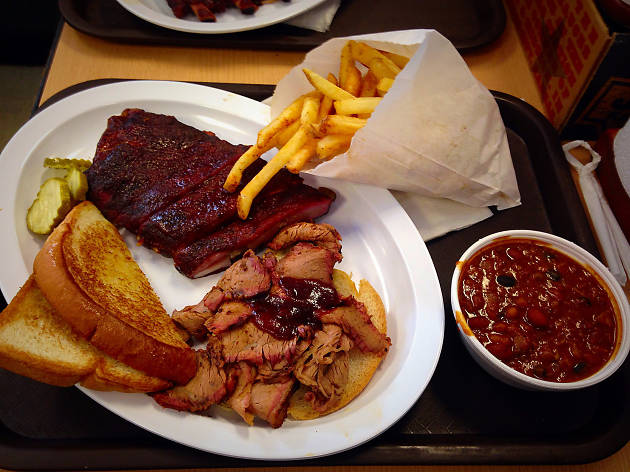 Photograph: Courtesy CC/Flickr/Shelby L. Bell
Joe's Kansas City Barbecue
You can't go to Kansas City and skip out on barbeque. We recommend getting the two-meat BBQ dinner with brisket and ribs so you can have a little taste of everything, but if you're in the mood for a sandwich, you can't pass on The Z-Man: a stack of brisket, smoke provolone and onion rings on a Kaiser roll. Just don't plan on eating for quite a while after.
3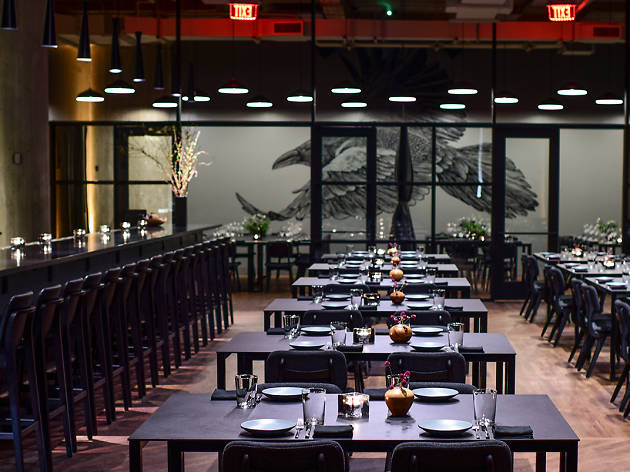 Photograph: Courtesy Corvino Supper Club & Tasting Room
True foodies know that what Michael Corvino is doing at Corvino Supper Club is not to be missed. The dramatic restaurant offers two New American concepts: sit in the main dining room and order from a menu of several share plates, or steal a seat in the 18-seat tasting room where the kitchen becomes your theater. Watch as the team creates an unforgettable meal right before your eyes.
4
Photograph: Courtesy The Rieger
The Rieger has been a part of Kansas City since 1915. Originally a hotel, today, it's a bastion of classic dishes and fantastic cocktails; the menu changes seasonally, but you can rely on freshly made pastas and modern updates to classic dishes like a braised rabbit and pork chops. Meat-eaters take note: they often have a Porchetta big enough for the table to share. Get it.
5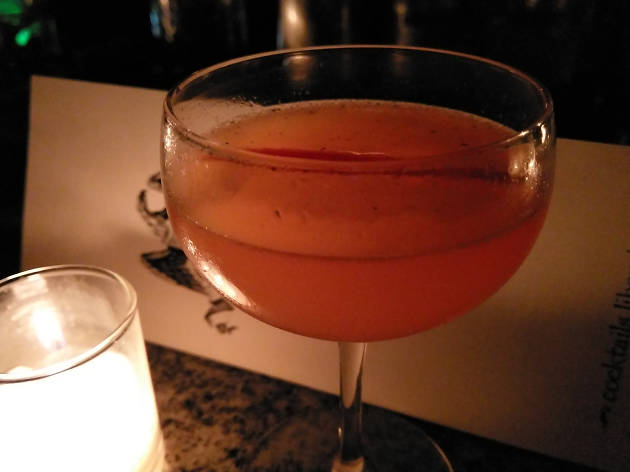 Photograph: Courtesy CC/Flickr/Charlene Mcbride
Sometimes you just want to have a cocktail in a dimly lit basement bar—especially one that was once a speakeasy visited by Al Capone. After dinner at The Rieger, head downstairs and get a drink at one of the coolest bars in the U.S. Their classic cocktails are perfection, but their 'seasonal innovations' are where it's at. If you wear your finest suit, you can pretend to be Don Draper.
6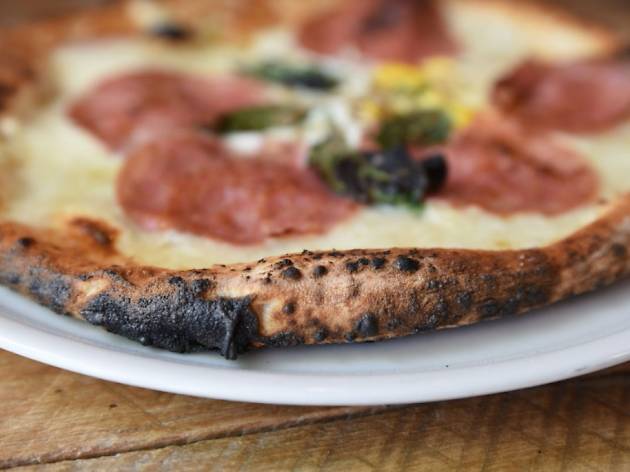 Photograph: Courtesy Il Lazzarone
There are few things more beautiful than a freshly baked pizza from Il Lazzarone; its handbuilt wood fired ovens straight from Naples, Italy. Each pie cooks for just over 60 seconds, so you won't have to wait long from the time you order to the time you're digging into what may be the best pizza of your life. We recommend starting with the classic Margherita.
7
Photograph: Bonjwing Lee
A relative newcomer to Kansas City, The Antler Room is an intimate, comfortable restaurant—the kind of place where you and your friends will spend two hours drinking wine and leisurely snacking—with a menu mixing international cuisine with Midwestern fare. It's the kind of place that focuses on all the little things to make sure you have a great night out, from service to decor.
8
Photograph: Bonjwing Lee Photography
If there's one thing Midwestern restaurants do well, it's serving the comfort food you crave in a comfortable setting, and Rye is a shining example of that. Enjoy a cocktail while you snack on BBQ rub dusted pork rinds; follow it up with burnt ends and sourdough toast or half of their famous fried chicken. Every city needs a Rye—but only Kansas City has one.
9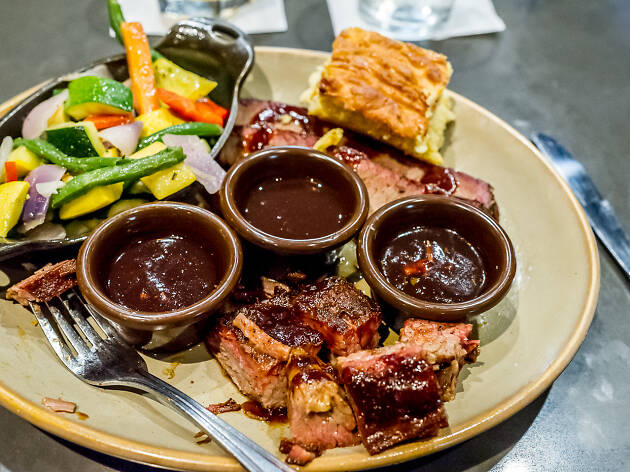 Photograph: Courtesy CC/Flickr/Jazz Guy
With so many BBQ joints in town, Q39 had to find a way to separate itself from the pack. The solution? Serve great BBQ, of course, but add chef-driven apps, sides and entrees cooked over the wood fire. The smoked fried chicken with chipotle BBQ will make your knees shake and the pork belly and sausage corn dogs will make you weep with joy. Q39, we love you.
10
Photograph: Courtesy Port Fonda
KC locals love Port Fonda. The atmosphere is casual, the cocktails are amazing and the food coming out of that kitchen is impossible to say no to. It's a mix of traditional and modern Mexican food unlike any other in the city—heck, probably in most of the Midwest. Try their carne asada-style tostada, which comes finished with spicy beef fat butter.
11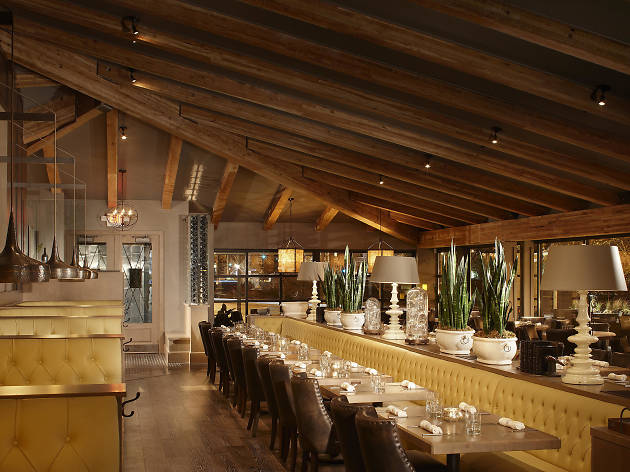 Photograph: Courtesy Gram & Dun
If you're looking for an impressive spot to take special someone(s) for dinner, you need a table at Gram & Dun. The restaurant itself is gorgeous and the food is chef-driven but approachable, with dishes like loaded baked potato gnocchi and coffee-crusted ribeye. When the weather is nice, make sure to ask for a seat on the twinkle-lit patio—it might very well be the best in town.
12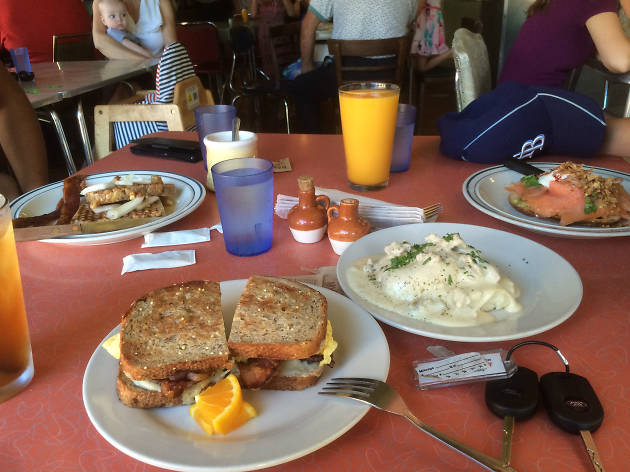 Photograph: Courtesy CC/Flickr/Hao-jui Hsu
Happy Gillis Cafe & Hangout
Happy Gillis calls themselves a cozy cafe and hangout, and we're inclined to agree—though it's much more than that. Everyone in Kansas City knows it's the spot to go for casual and delicious breakfast treats, salads and sandwiches. Go with a friend, snag an order of biscuits and gravy and their drool-worthy breakfast sandwich and share. Be ready to wait in line if you go on a weekend, though (it's worth it).
13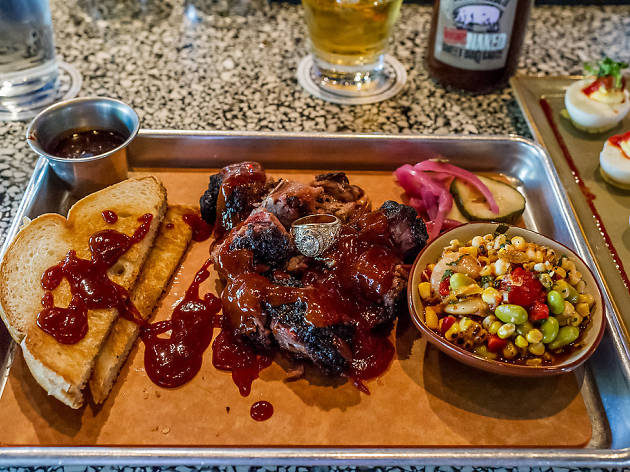 Photograph: Courtesy CC/Flickr/Jazz Guy
Remember when we said K.C. loves BBQ? Char Bar is yet another can't-miss meat-fest, this time with a distinctly southern twist. That means things like hushpuppies, grits and smoked trout dip, in addition to all your favorite slow cooked meats. Get a group together and get the Whomp! Platter, complete with burnt ends, half slab irbs, pulled pork butt, pit ham, black angus brisket, pulled chicken, turkey breast and hand-cranked sausage—it'll make everyone around you drool with envy.
14
Photograph: Courtesy Pigwich
Most sandwich shops pride themselves on their huge menus, but not Pigwich. To them, less is more, so here you can choose from just five standards, including their namesake Pigwich (smoked pork, slaw and bbq sauce), plus the daily special, and every one is a winner. Nursing a Saturday morning hangover with their porchetta sandwich is a pro KC eater move.
15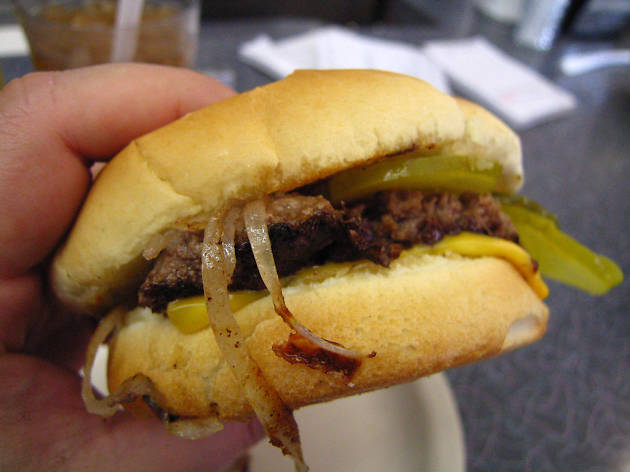 Photograph: Courtesy CC/Flickr/Adam Kuban
Every city has that one diner or burger joint that's been around since the dawn of time. For Kansas City, that place is Town Topic Hamburgers. Step into this time machine and head back to the quaint 1950s for all your classic favorites: eggs and hash browns, chili, hot dogs, milkshakes and, obviously, hamburgers. Smashed thin and cooked until crispy, a double or triple cheeseburger is the way to go. Don't worry, no one will judge you.
More of the best in Kansas City
Don't be tempted to lump Kansas City into "flyover" territory; aside from being a friendly Midwestern town, this spot is known for its restaurants (hello barbecue), jazz heritage and massive amount of fountains—the city is home to over 200 of them!
More to explore