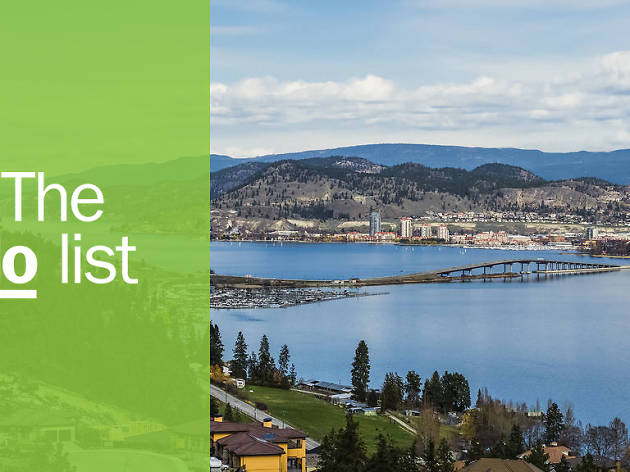 The 12 best things to do in Kelowna
Whether it's sipping wine, playing virtual reality games or checking out works of art, here are things to do in Kelowna
Surrounded by a trio of mountain ranges – Columbia, Cascade and Coastal – on the shores of the 68-mile Okanagan Lake and just an hour's flight from Vancouver, Kelowna is the largest urban centre of British Columbia's Okanagan Valley. It is a relative newbie: although home to the indigenous Syilx/Okanagan First Nations for thousands of years, the first European settlers arrived in 1859, and the city of Kelowna was founded in 1905. But what it lacks in history, it more than makes up for with a laidback blend of culture, outdoorsy good times, a thriving wine industry and fun dining scene.
Done something on this list and loved it? Share it with the hashtag #TimeOutDoList and tag @TimeOutEverywhere.
Find out more about how Time Out selects the very best things to do all over the world.
Best things to do in Kelowna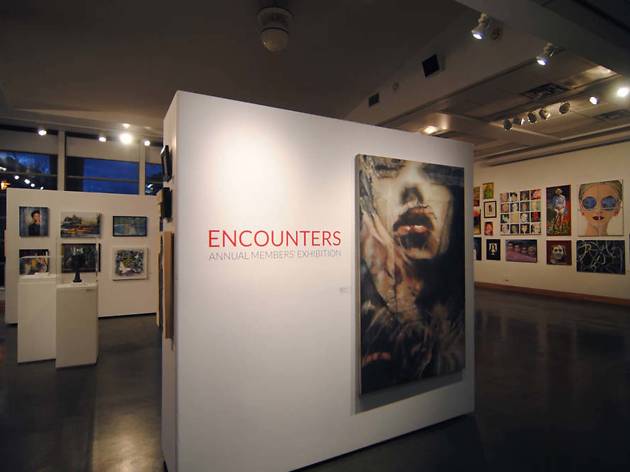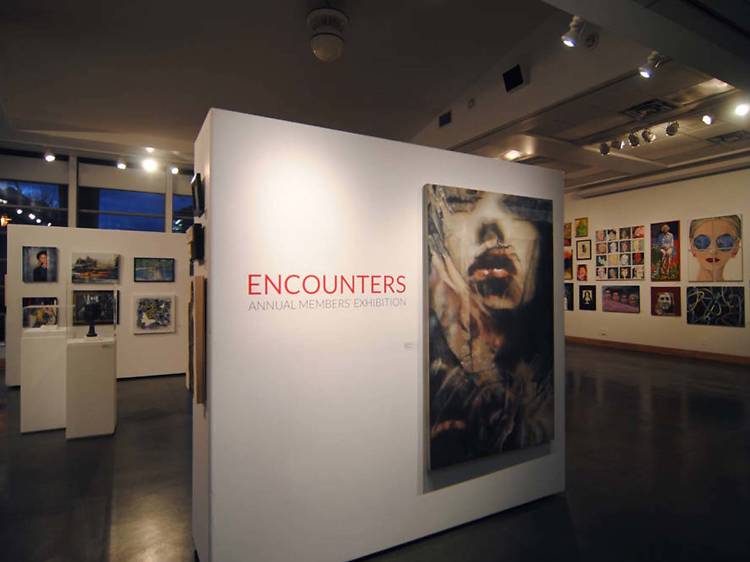 What is it? Excellent gallery space in the heart of the city's burgeoning cultural district, once a thriving fruit-packing area, now a six-block hub dotted with public art.
Why go? Explore the world of Canadian art, with visiting exhibitions featuring such gems as Monet, and Van Gogh in this single-level space with installations, free tours on Tuesdays and Saturdays, and free entry on Thursdays. Check out the well-stocked Art Lab to create a masterpiece, or bag tickets for the bi-annual 'GO Party!' with DJs and performances.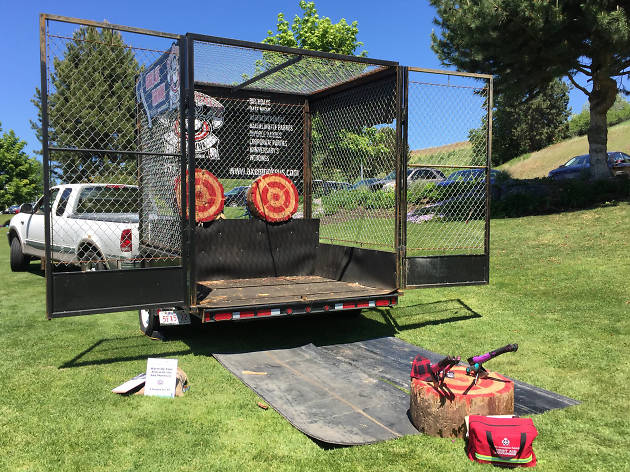 What is it? Unashamedly plaid haven of Canadiana where you can discover the joy of the satisfying 'thunk' that comes after hurling an axe at a wooden target.
Why go? Embrace your inner lumberjill or lumberjack with a few hours perfecting your axe, knife and spear-throwing skills! Master the art of the two-handed 'Pac-Man' throw or just have fun challenging friends with target practice.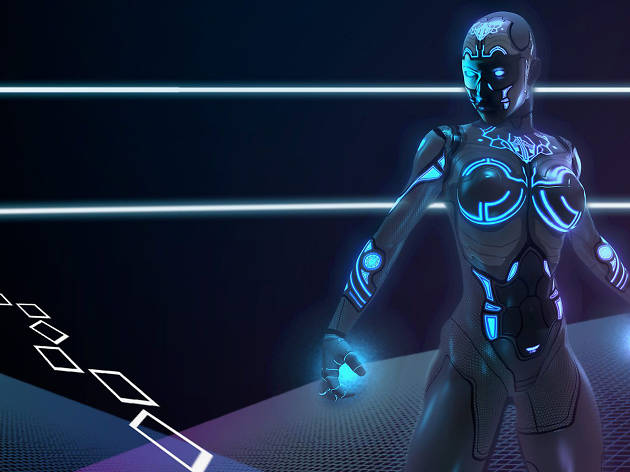 3. Arcadia Virtual Reality Lounge
What is it? Impressively high-end VR gaming spot for solo or multiplayer highjinks.
Why go? Immerse yourself in a wildly addictive, hyper-realistic VR landscape. With around 100 games to choose from, you can swim with orcas, fly over mountains, become a wizard and fight monsters; or engage in a battle between your brain and eyes when you walk Richie's Plank, 160 meters above the ground. Truly thrilling and super scary.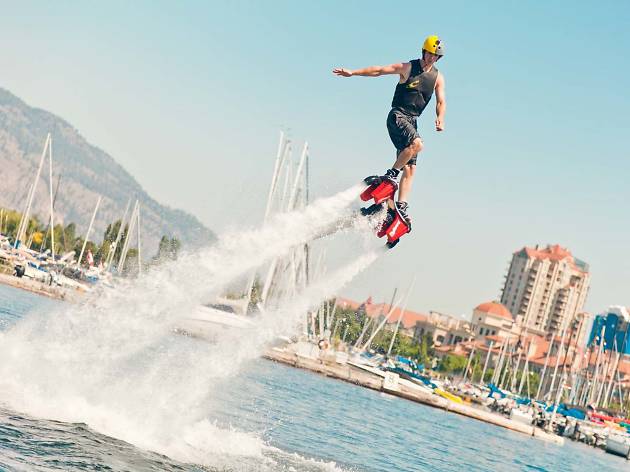 What is it? Adrenaline-pumping jetpack fun on Lake Okanagan. Boats leave four times daily through summer, so you can watch newbie flyers in action all day.
Why go? Because when you get the opportunity to try flyboarding, you strap that jetpack on and rise like a (wobbly) superhero! One-on-one tuition will have you hovering just above the water surprisingly fast. Expect around 25-minutes of flyboard time for each session with group boat trips lasting up to two-and-a-half hours.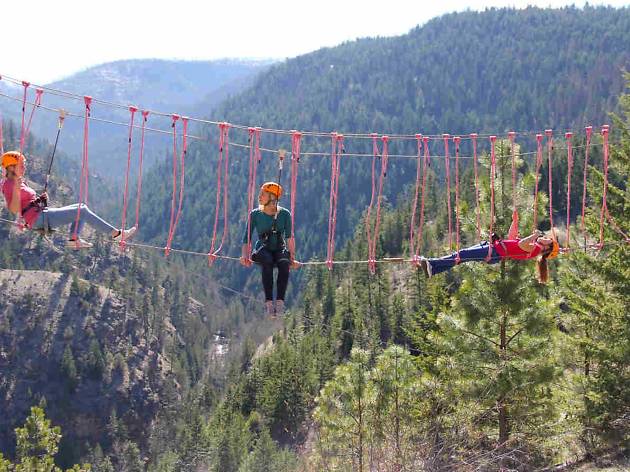 5. Myra Canyon Adventure Park
What is it? Vast aerial treetop climbing course with breathtaking views over the city, lake, mountains and Myra Canyon Kettle Valley Railway trestles.
Why go? Drive 25 minutes into the hills to explore the 77 different climbing elements, with self-guided ziplines through the trees, where you can swing safely. Take a picnic or supplies to barbecue (grills, firepits and tables provided) and spend all day in this idyllic BC wilderness.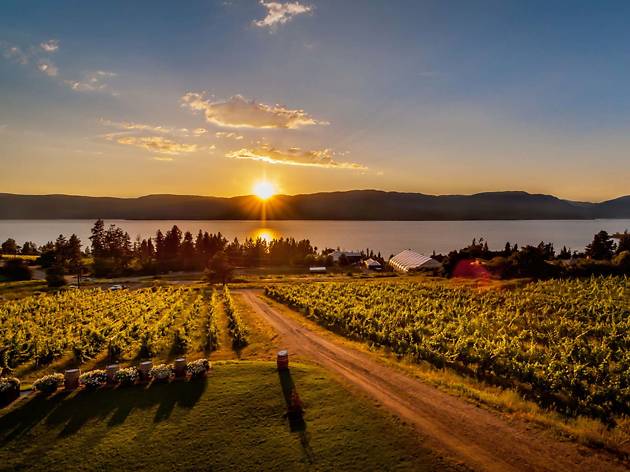 Photograph: John Lau
6. Summerhill Pyramid Winery Tour
What is it? This award-winning winery is Canada's most unique. All wines here are aged in a four-story, 8 percent replica of the Great Pyramid.
Why go? Organic, biodynamic and downright delicious; Summerhill's wines (especially its sparkling ones) are superb. Book a free 40-minute tour, which takes you through the vineyard, gardens and the pyramid for a unique experience of their 'sacred geometric' wine cellar before finishing with a guided tasting of four organic wines. Tours run daily at 2pm.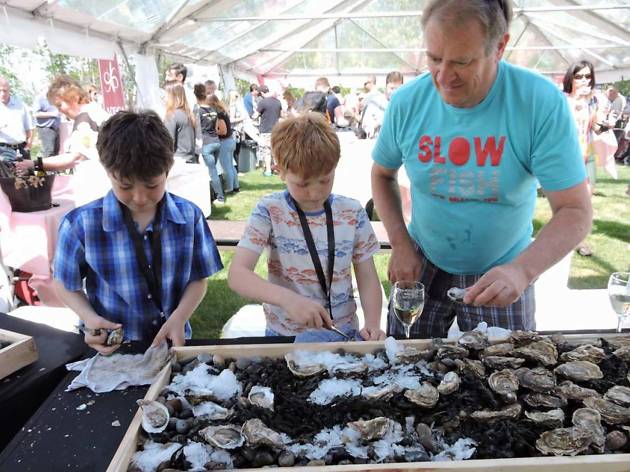 7. Codfathers Seafood Market
What is it? Sustainable Ocean Wise fishmonger with its own seafood restaurant, The Table Café.
Why go? Stop by to pick up seacuterie for a picnic – try seasonal gems such as smoked sablefish collars, barbecue tuna ribs, and octopus bacon. Or head to the Table to chow down on piled-high fish tacos, creamy chowders, wild BC salmon fish and chips, or indulge in a serves-two seafood feast with crab or lobster.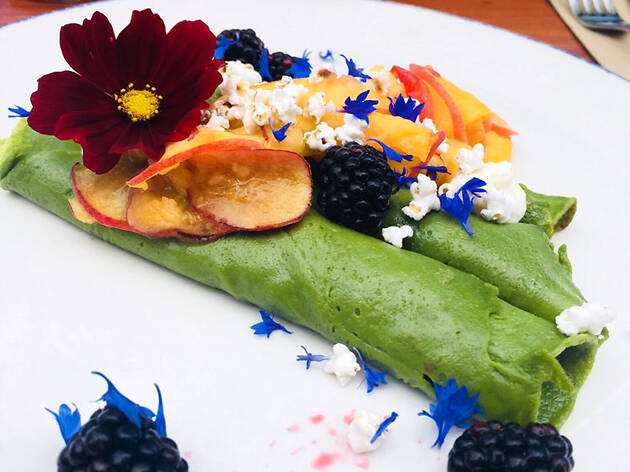 Photograph: Courtesy Yelp/Costa Rica R.
What is it? Retro-style diner in the heart of downtown with impeccable sustainable and organic ingredient credentials.
Why go? Three words: chicken and waffles. Achieve brunch nirvana thanks to crispy skin, juicy chicken, just-right waffles and a judicious kiss of chili-spiked maple syrup. C&W not your thing? There are plenty of veggie and gluten-free options too, plus boozy milkshakes, and diner classics with a twist, such as green eggs and ham (with pumpkin seed pesto). Daily happy hour brings cut-price caesars between 2.30-3.30pm.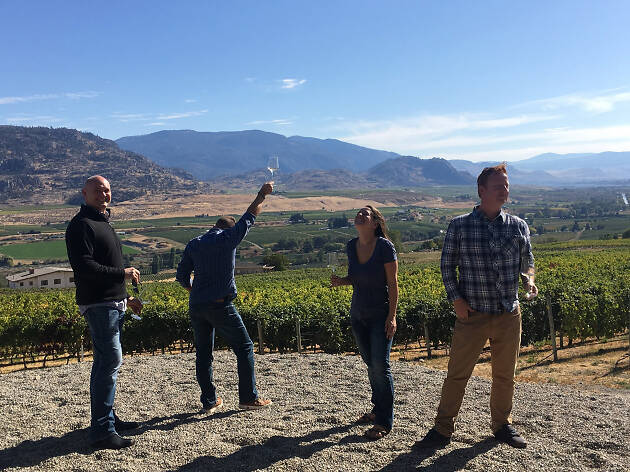 What is it? A bus-driven wine tour with expert guides, including a picnic lunch of local cheeses, charcuterie and seasonal fruits.
Why go? You can't visit wine country without visiting wineries! Many of the guides are sommeliers, so you'll get the inside track on tasting tips and pick up useful wine knowledge along the way. Tour Kelowna or go further afield to the Naramata Bench, Okanagan Falls or the South Okanagan to taste the award-winning fresh, fruit-driven wines of the region.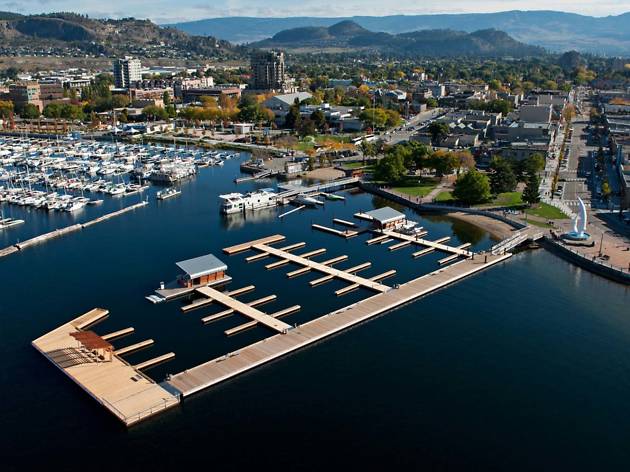 What is it? Much of the fun in the Okanagan revolves around the lake, so try a slice of local life and get out on the water.
Why go? New to boating? No worries. If you're 19 or over, you'll be good to go. Friendly staff explain driving and safety features, and you can get kitted out with a license and gear on site. Try wakesurfing, zoom on a jetski, or go self-propelled with a kayak or paddleboard. Pack a picnic and stay to watch the sunset from the water.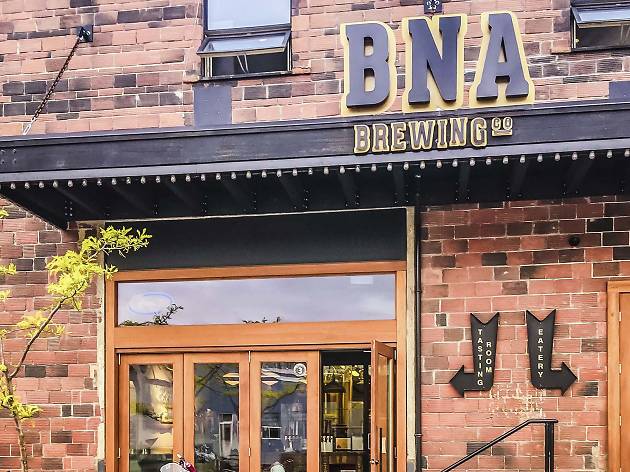 What is it? Craft brewery par excellence that's part brewhall and tasting room, part restaurant, part bowling alley and wholly awesome.
Why go? BNA has created an incredibly stylish hangout in the Cultural District for hopheads, wine drinkers and cocktail fans. The gorgeous building dates back to the early 1900s, with many original details. Canadiana touches (including canoe table decor and moose heads on the wall) add to the vibe, as does the gleaming Airstream trailer. Head upstairs for bowling, or Sega and Nintendo in the games lounge, along with retro arcade games (Ms Pac-Man, anyone?).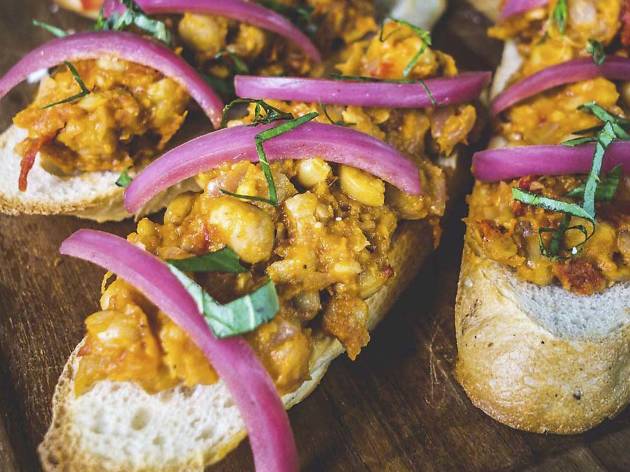 What is it? Casual café sister to the more formal Waterfront Restaurant, which is one of Canada's best.
Why go? Chef Mark Filatow's seasonally inspired organic café menu offers a chance to enjoy some of the Okanagan's finest food at affordable prices. Open for brunch, lunch and dinner, dive into fresh, bright salads, generously stuffed sandwiches, comforting soups and tasty hash with house-made chorizo. There's an excellent coffee bar on the ground floor, and on sunny days the patio is perfect for people-watching.