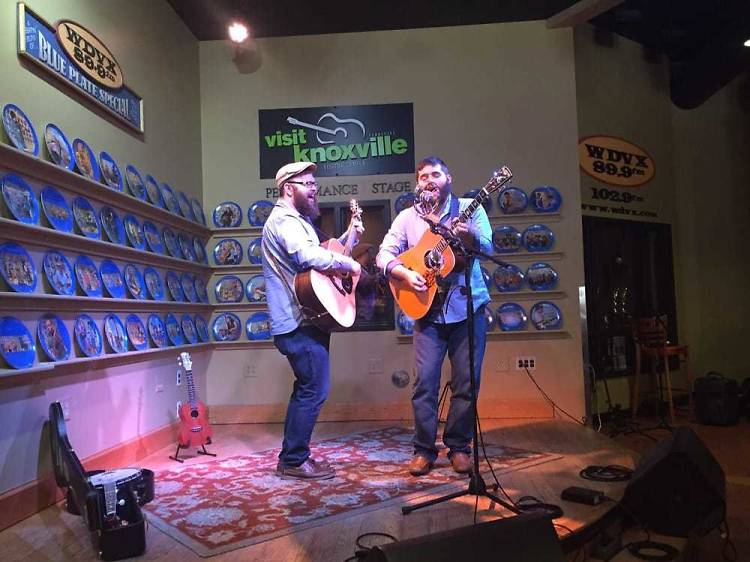 Photograph: Courtesy Yelp/John G.
1.

WDVX Blue Plate Special
What is it? A free, daily live radio show broadcast from the studio inside remodeled Knoxville Visitor Center.
Why go? This live show brings in performers of bluegrass, folk, funk, and you name what else; they play in an intimate space. The lunchtime concerts have been rocking since the 1990s, but actually harken back to the 1930s, when Knoxville radio station WNOX hosted a lunchtime musical variety show, so this is a local tradition in all the best ways.