Health, emergencies and disabled access in Las Vegas
How to stay happy, healthy and mobile in Vegas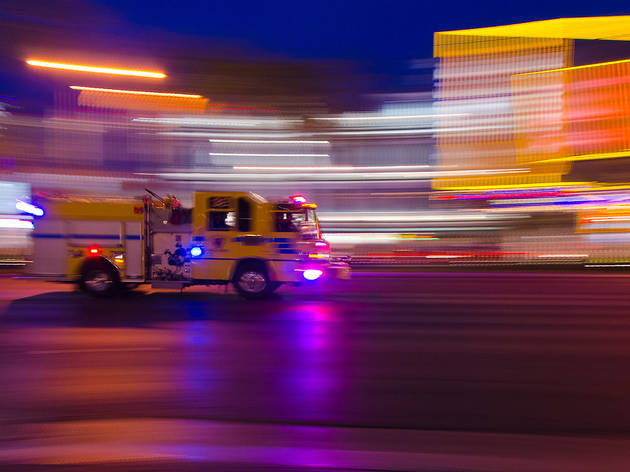 Doctors are available around the clock in emergency rooms and at some UMC Quick Care locations, and by appointment during regular hours. AM-PM Doc (1-888 267 6362, www.ampmdoc.com) also offers in-room service. Most hospitals accept major insurance plans, but—unless it's an emergency—you should call ahead to check. Large hotels have access to on-call doctors, at a cost.
All the hospitals below have a 24-hour ER, although only Sunrise and UMC have out-and-out trauma centers. The UMC is the only hospital that by law must treat all patients. The ER entrance is on the corner of Hasting and Rose Streets.
Desert Springs Hospital 2075 E Flamingo Road, at Burnham Street, East Las Vegas (733 8800, www.desertspringshospital.net). Bus 202.
North Vista Hospital 1409 E Lake Mead Boulevard, between Las Vegas Boulevard North & N Eastern Avenue, North Las Vegas (649 7711, www.northvistahospital.com). Bus 113, 210.
St Rose Dominican Hospital 102 E Lake Mead Drive at Boulder Highway, Henderson (564 2622, www.strosehospitals.org). Bus 107, 212.
Summerlin Hospital Medical Center 657 N Town Center Drive, at Hualapai Way, North-west Las Vegas (233 7000, www.summerlinhospital.org). No bus.
Sunrise Hospital & Medical Center 3186 S Maryland Parkway, between E Sahara Avenue & E Desert Inn Road, East Las Vegas (731 8000, www.sunrisehospital.com). Bus 109.
University Medical Center 1800 W Charleston Boulevard, at Shadow Lane, West Las Vegas (383 2000, www.umcsn.com). Bus 206.
Valley Hospital Medical Center 620 Shadow Lane, off W Charleston Boulevard, West Las Vegas (388 4000, www.valleyhospital.net). Bus 206.
Planned Parenthood
3220 W Charleston Boulevard, between S Rancho Drive & S Valley View Boulevard, West Las Vegas (878 7776, www.pprm.org). Bus 206. Open (appointment only) 9am–5pm Mon, Wed; 11am–7pm, Tue, Thur; 9am–4pm Fri; 9am–2pm Sat; 10am–3pm Sun.
This non-profit organization can supply contraception (including the morning-after pill), treat STDs, perform abortions and test for AIDS (results take a week).
Other location 3300 E Flamingo Road #25 (547 9888).
The Nevada Dental Association (1-800 962 6710, 255 4211, www.nvda.org) will make referrals to registered local dentists.
For information, local resources, support groups and free, confidential tests, contact Aid for AIDS of Nevada. For treatment of STDs and free AIDS tests, visit Planned Parenthood (see above, under 'Contraception & abortion'). See also 'Helplines' below.
Aid for AIDS of Nevada (AFAN) Suite 170, 701 Shadow Lane, West of Strip (382 2326, www.afaniv.org). Bus 206. Open 7am-5pm Mon-Fri.
Alcoholics Anonymous 598 1888.
Gamblers Anonymous 529 0202.
Narcotics Anonymous 369 3362.
Poison Control Center 732 4989.
Rape Crisis 366 1640.
Suicide Prevention 486 8225.
You'll find drugstores all over the city. There's a 24-hour branch of Walgreens (www.walgreens.com) near the MGM Grand on the Strip (3765 Las Vegas Boulevard South, 739 9645). There's another 24/7 branch in Downtown (495 E Fremont Street, at S 4th Street, 385 1284), though the pharmacy is open limited hours (9am–5pm daily).
Vegas is a disabled-friendly city. Strip resorts are fully wheelchair-accessible, from pools, spas and restrooms to gambling facilities; things are a little harder in the older Downtown properties. A few casinos offer games for sight- and hearing-impaired players. Disabled parking is found almost everywhere; buses and many taxis are adapted to take wheelchairs (though be sure to ask when you book).
The Southern Nevada Center for Independent Living (889 4216, www.sncil.org) offers advice, information, transportation and equipment loans (including wheelchairs) for disabled people. The Society of Accessible Travel and Hospitality (1-212 447 7284, www.sath.org) can provide advice for disabled people planning trips to all corners of the US.