With just two weeks to go until Christmas, Leeds is gripped with peak party fever for the season, but besides the flood of illuminated reindeer antlers, drunken Santas and overflowing branches of Wetherspoons, the city, as usual, delivers the heat on the dancefloor. Those of you with leave left or exams over might well appreciate The Faversham's midweek Not So Silent Night, for a dose of festive techno from the finest local talent. Otherwise, house dominates the week, from the five room extravaganza at Beaver Works, where Flux meet Secret Sundaze, to Hunee's soulful selections once more at Wire, and Defected mainstay Oliver $ bringing the spirit of Ibiza to Mint Club.
The Not So Silent Night, The Faversham, Wednesday Dec 10, £5
An independently minded festive throwdown with all the trimmings at The Faversham, compiling some of the finest talent in Leeds into one extensive lineup, brought to you by The Gryphon. Dipping out of their rather secretive and underground and no less than fantastic parties, Cosmic Slop's resident DJs bring a taste of their unique fusion of house, soul and disco to The Faversham. Audio Chronicle have, meanwhile, made a big impact in Leeds these past twelve months with their open ended and eclectic selections, whereas In/On/Up/Down are set to deliver the heavier, darker musical goods. All promise 'tinsel clad techno hot enough to roast your chestnuts on.'
Flux x Secret Sundaze, Beaver Works, Friday Dec 12, £12
Flux have been responsible for some of the most exciting and expansive club events this year in Leeds, and they top off 2014 within the suitably cavernous Beaverworks, teaming up with much loved London promoter Secret Sundaze for a varied party covering no less than five rooms in total. The basement will be headlined by a live set from Tevo Howard, purveyor of some of the dreamiest electro this side of the eighties, plus Sundaze much respected residents, James Priestley and Giles Smith. Another much respected clubbing brand, Tief, host the Red Room space and promise low slung house, hip hop and techno from the multi-talented Mr. Beatnick, as well as Hesseltime and Aartekt. Meanwhile, in The Warehouse, the much respected and deeply soulful Damiona Von Erckert takes to the decks with his brand of diamond boogie, soul and house, joined by UK upcomer Voyeur. And with two more rooms to get lost in - musically, and perhaps literally - this is an impressive party as any this festive season.
Butter Side Up Christmas Party, Wire, Friday Dec 12, £9
A regular visitor and ally of the Butter Side Up Crew, Hunee has a reputation as one of the most skilled, varied and knowledgeable DJs currently plying his trade on planet Earth, and returning to Wire for a no less than four hour set, you can expect full exposure to his enviable collection of silky smooth cuts. Having reached something of a cult status in the past few years, he's just played a part in one of the closing weekends of Amsterdam's already legendary club Trouw, and his own production history is nothing to be sniffed at either, with releases on elite disco powerhouse labels such as Internasjonal, Permanent Vacation and Rush Hour. But it's behind the decks where he's best experienced in his inimitable, colourful style, joined by Butter Side Up's crack team of residents who'll set the stage and try and keep up with the man himself!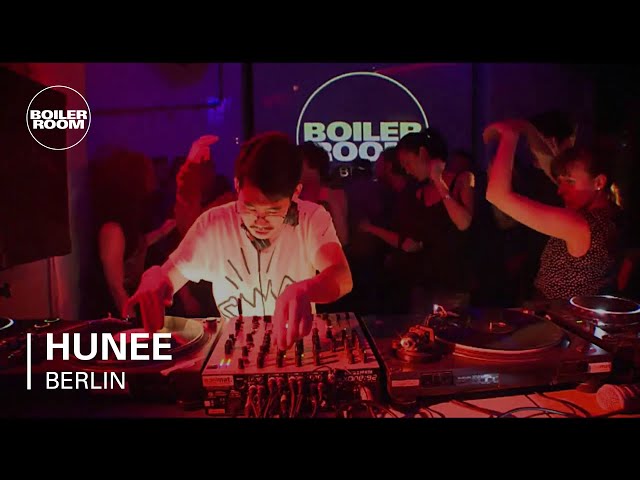 PRISM - Mint Club, Friday Dec 12, £12
Oliver $ (yes, that's 'Oliver Dollar'), ascended to house royalty in Ibiza a few years ago with the debut of 'Doin Ya Thing', which was rinsed absolutely everywhere, by DJs across the board. Since then, he's specialised in an accessible but detailed genre sound that references Chicago, New York and beyond, releasing records through and forming a close association with house institution, Defected. Born in Berlin but showcasing a sunny and celebratory sound, $ is a DJ in contrast to many in the city. In the depths of winter, he'll make a worthy diversion at Mint Club, where he's also joined by Prism's residents Luke Pompey, Rickie DH and Alcatraz Harry.