Heads up! We're working hard to be accurate – but these are unusual times, so please always check before heading out.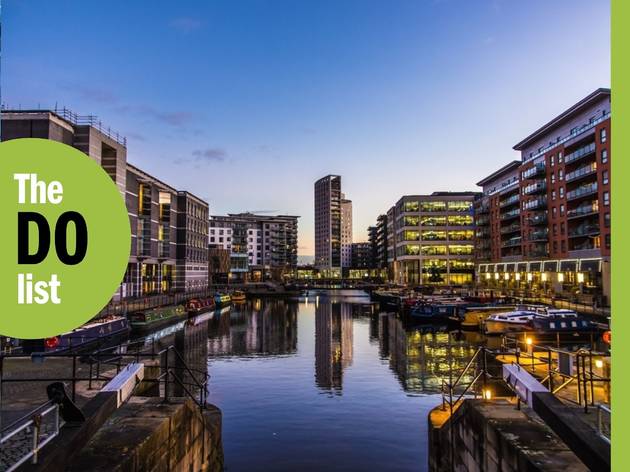 The 19 best things to do in Leeds right now
Whether you're into stately homes or cutting-edge culture, our pick of the best things to do in Leeds has you covered when lockdown ends
March 2021: It's been devastating to see Leeds quiet and shuttered for the last year. Soon, however, it should be kicking back into life. Under the current lockdown easing road map, the reopening of this small, but bustling, city looms tantalizingly on the horizon. From April 12, non-essential shops will be able to re-open and restaurants, bars and pubs will be able to serve food and drink outside, with indoor dining on the cards from May 17. If all goes to plan most restrictions will be lifted by June 21, meaning the city's enviable nightlife scene and other cultural venues like its world-class theatres and galleries will be open again by this date. Time to get planning your next day out.
Flanked by Yorkshire's sprawling national parks, Leeds may not seem very green by comparison. But, with lush city parks and an array of stately country piles and nature reserves on its outskirts, we'd argue it offers the perfect balance of bustling city living and proximity to the great outdoors. Keep central, of course, and you'll also discover an enviable music scene, thriving theatres, busy shopping districts and atmospheric pubs – making this Yorkshire city the ultimate Northern weekend break. So whether you're here for the top-notch galleries, the pioneering restaurants and bars, or already lacing up those boots to make for the moors, here are 19 unmissable things to do in Leeds.
Done something on this list and loved it? Share it with the hashtag #TimeOutDoList and tag @TimeOutEverywhere. You can also find out more about how Time Out selects the very best things to do all over the world.
Best things to do in Leeds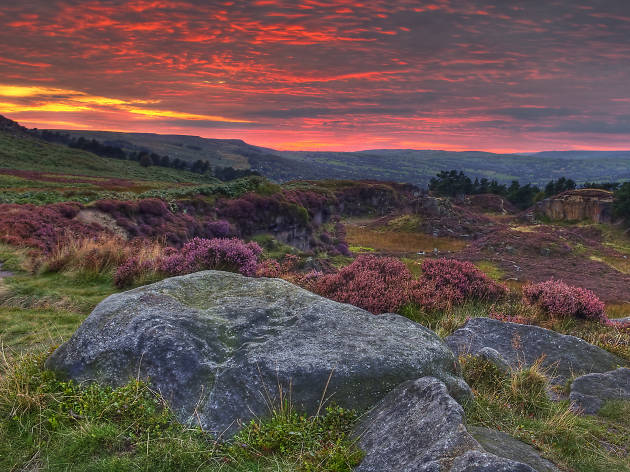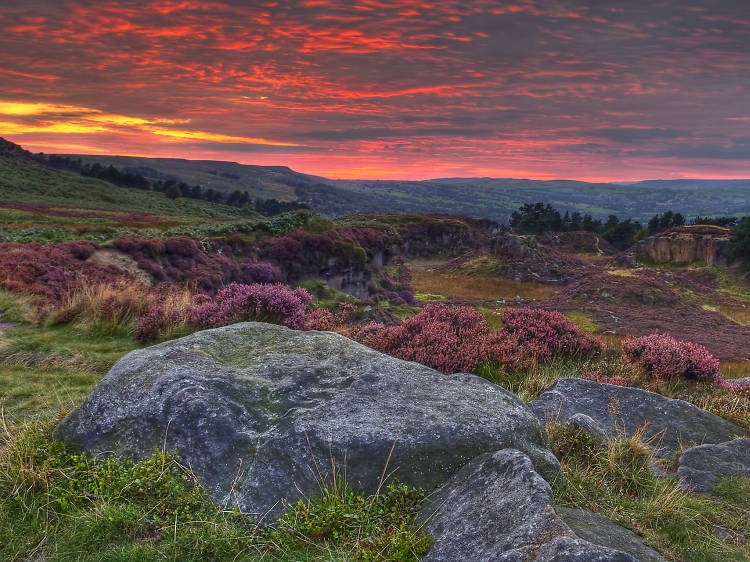 © James Whitesmith
1. Species spot at Rodley Nature Reserve
What is it? The River Aire and the Leeds-Liverpool canal run through the heart of the city and lead towards scenic spots like Rodley Nature Reserve, a thriving wetland wildlife haven.
Why go? Created on a floodplain in Kirkstall Valley to bring wetland wildlife back into the Leeds area, it's entirely possible to spend hours here. From lagoons and marshes to meadows, woodlands and grasslands there's plenty of places to species spot in tranquil surroundings.
Don't miss: Look out for events and activities like birdwatching and pond-dipping.
Photograph: Roundhay Park
2. Get your green fix at Roundhay Park
What is it? Stretching over 700 acres, Roundhay Park is a go-to for picnickers, dog-walkers, joggers and sun-worshippers.
Why go? It's the only park in Leeds that has a family of meerkats as residents. There are also lakes, woodland, gardens and the pièce de résistance, 'Tropical World', which is home to all things wild and wonderful.
Don't miss: Hop on board the park 'train', which does circuits of the park every 15 minutes in the summer setting off from the Lakeside Café to the main park gates and back again. You'll also find Leeds' biggest bonfire and fireworks here on Guy Fawkes Night.
Photograph: Kirkstall Abbey
3. Wander around the ruins of Kirkstall Abbey
What is it? A short trip out of town, Kirkstall Abbey and its adjoining Abbey House Museum lets guests to wander through the ruins of a Cistercian monastery and learn about how the monks lived.
Why go? This 900-year-old abbey is an architectural marvel as well as a haven for wildlife.
Don't miss: In the summer months you can enjoy alfresco cinema among the ruins.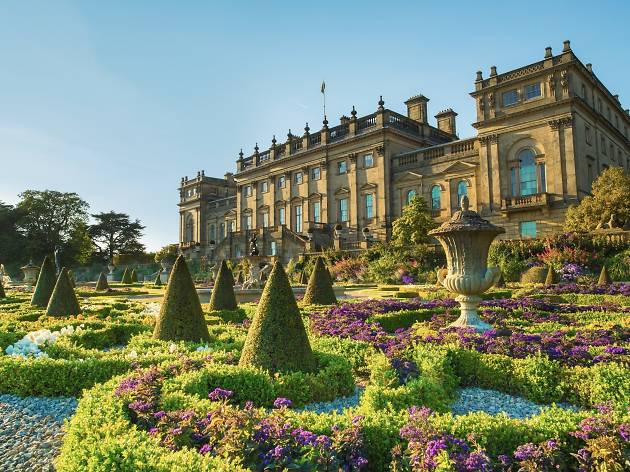 Photograph: Visit England Thomas Heaton
4. Discover birds, period art and ruins at Harewood House
What is it? A handsome-looking 18th-century pile on the outskirts of Leeds set in 100 acres of lush Yorkshire countryside.
Why go? One of the Treasure Houses of England, head inside the house to explore the ornate, stately rooms and see some of the finest art collections in Britain. The mansion is also home to a flock of hopelessly cute Humboldt penguins. Take the whole family along in summer to enjoy the bird garden and farm and to witness the daily feeding sessions.
Don't miss: Head into the wider grounds of the estate to take a peek at the other-worldly ruins of Harewood Castle - the oldest building in the grounds, which sits on a steep north-facing slope with spectacular views up and down Wharfedale. Keep an eye out for Red Kites soaring overhead. The birds of prey were released on the Harewood estate in 1999 as part of a UK conservation initiative.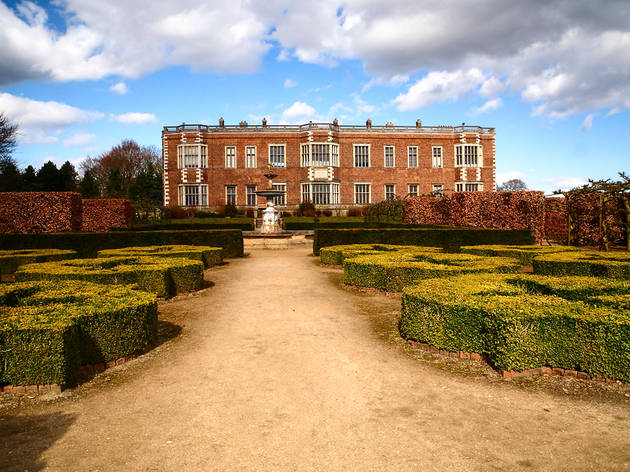 Photograph: Andrew E Gardner / Shutterstock.com
5. Explore Temple Newsam House
What is it? An imposing Tudor-Jacobean mansion with grounds landscaped by Capability Brown.
Why go? Sometimes described as the 'Hampton Court Palace of the North', Temple Newsam provides a breathtaking journey into history. Framed within acres of beautiful parkland and sculpted gardens, the house is filled with centuries-old artefacts. Explore the Grade I listed building's many rooms, packed with period pieces such as weaponry, clothing, tableware and furniture.
Don't miss: A stroll down the vibrant rhododendron walk and a look at the herb arrangements, rose bushes and floral display. There's also plenty of great picnicking spots here too.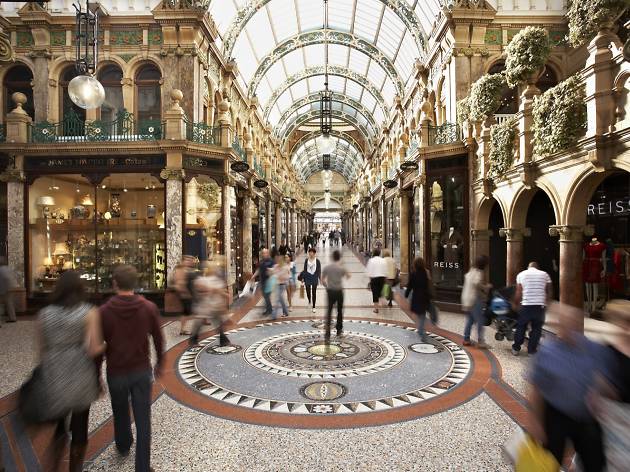 © Harry Archer
6. Stroll down The Arcades
What is it? A number of elegant, ornate shopping arcades comprising the Victoria Quarter, Grand, Queens and Thorntons.
Why go? The major draw of these neat and pretty rows of covered shopping malls is that there are practically no chains to be found. Walk along the elegant walkways and admire the art nouveau shopfronts full of high-end designer shops, boutiques and cool indie businesses. For luxury fashion head to the Victoria Quarter, which houses shops like Louis Vuitton, Mulberry, Reiss and a huge Harvey Nichols, swig down a stiff drink at Santiago's in the Grand Arcade, and find cool independents like magazine shop Village and Weekend Skate Store in Thorntons.
Don't miss: Leeds's arcades aren't all vintage. The city's newest shopping arcade Victoria Gate is a snazzy £165 million development that wouldn't look out of place in Dubai. It houses the North's flagship John Lewis store and a Clarins spa.
Photograph: Leeds Corn Exchange
7. Shop indie wares at The Corn Exchange
What is it? Part retail space, part food hub, in a stunning Victorian building.
Why go? Resembling the cross-hatched and cavernous inner chamber of some great airship, the Grade I-listed building is breathtaking to step inside. And you'll quickly be distracted by quirky shops selling handmade jewellery, vintage cameras and more. It's home to an array of indie shops and boutiques that beckon shoppers away from the chain stores outside.
Don't miss: The lower ground level has also been transformed into a hub for independent food traders. Plus, look out for regular craft fairs and street food festivals.
Photograph: Brewtown
8. Drink like a Northerner on a Brewtown tour
What is it? Brewtown tours offer novices and connoisseurs alike the chance to try an array of beers from three top-notch local brewers.
Why go? Yorkshire is riding high on the trend for craft beer and real ales, and Leeds is a great starting point to sample the best the county has to offer (it's chock-full of independent breweries and pubs).
Don't miss: A chance to sip pints at Northern Monk and North Brewing Co - some of the best craft breweries in Leeds.
9. See world-renowned sculpture at The Henry Moore Institute
What is it? A world-renowned contemporary sculpture gallery, where you can take in towering three-dimensional art, attend lectures on architecture and eyeball art at one-off exhibitions.
Why go? To survey work inspired by (rather than created by) Henry Moore. Those familiar with the great sculptor should know that his own work can be found at Yorkshire Sculpture Park or his estate at Perry Green.
Photograph: Peter Langdown
10. See the country's national collection of arms and armour at Royal Armouries
What is it? A vast free-entry museum containing more than 8,500 war-related treasures such as Henry VIII's tournament armour, elephant armour, and objects from popular culture such as the 'Aliens' pulse rifle.
Why go? You won't need a strong interest in history to find the Armouries captivating, or to be bowled over by the 70,000 artefacts on display. A globally diverse collection of arms, armour and artillery dates from antiquity to the present day, and includes royal armour for kings and horses with swords and helmets through the centuries, before charting the invention and rapid evolution of guns as we know them today. Bullets, uniforms, knives, chainmail, pistols and cannons are meticulously laid out in immersive exhibitions alongside painted portraits and drawings depicting war or those involved in it.
Don't miss: Look out for a daily programme of dramatic performances, tours, talks and live combat displays bringing history to life.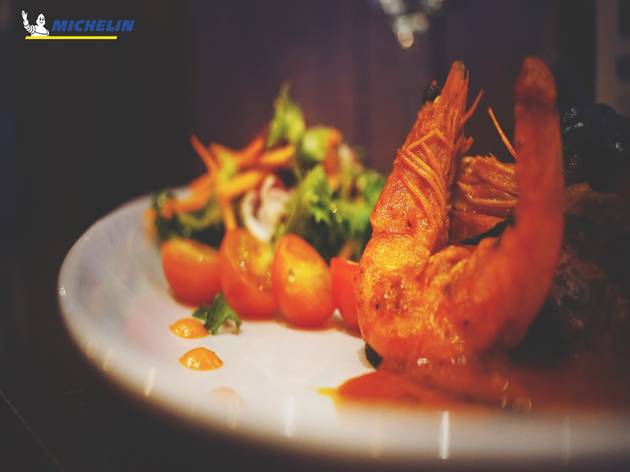 What is it? Roughly translated, 'tharavadu' means keeping traditions alive, and that's exactly what happens at this highly rated Keralan restaurant.
Why go? The menu looks beyond the predictable kormas and tikka masalas to feature a mouthwatering selection of south Indian dishes. Tuck into delicately spiced novelties such as a whole crab cooked in coconut sauce, fluffy fried lentil doughnuts and toffee-filled steamed rice cake.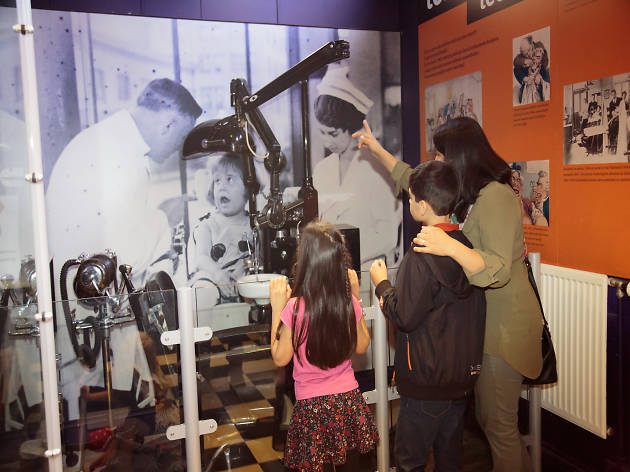 Photograph: Catherine Candlin
12. Immerse yourself in history at The Thackray Medical Museum
What is it? A wonderfully dark, yet incredibly informative, museum offering an immersive journey through the hit-and-miss history of healing.
Why go? Get hands-on with history, and learn about the past without even realising it's an educational experience. Here you can learn all about the development of medicine by wandering through the streets of Victorian Leeds, watching gruesome operations in a 19th Century operating theatre and visiting a seventies-style sexual health clinic.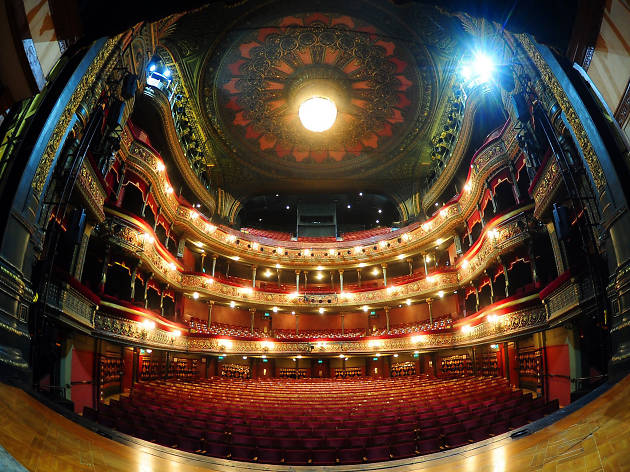 Photograph: Simon Hulme
13. Get a dose of high-brow culture at Leeds Grand Theatre
What is it? Opera voices reverberate, ballet dancers pirouette, and panto villains shout 'oh no he didn't!' with theatrical gusto on the Grand's stage.
Why go? Leeds Grand theatre lives up to its name with ornate ceilings, an enormous, glittering chandelier, sweeping staircases and seating levels stretching up high into the clouds. This is a key venue for local troupes Opera North and Northern Ballet, which regularly put on classic, avant-garde or lesser-known productions (and showcase world-class talent).
Don't miss: Pub-restaurant The Reliance, just around the corner, has a great pre-theatre menu on weekdays.
What is it? Formerly known as West Yorkshire Playhouse, this famed theatre at Quarry Hill stages world-class theatre from some of the country's largest touring plays and ballets.
Why go? Every famous production imaginable has toured via the Leeds Playhouse, but the theatre isn't afraid to take risks, with lesser-known or more challenging works. Children are particularly well catered for, with plenty of shows on during school holidays, featuring fairytales, pantomimes and sing-alongs staged to engage young minds.
Don't miss: The on-site restaurant serves good-quality food all day long, and you don't have to be a ticketholder to dine.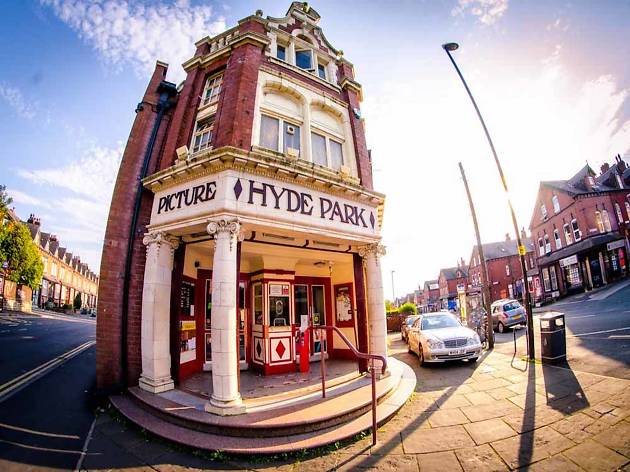 Photograph: Phil Luxford
15. See an arthouse film at Hyde Park Picture House
What is it? With a history spanning more than a century (it opened just after the First World War), Hyde Park Picture House is one of the UK's oldest cinemas and the only surviving gas-lit cinema in the country.
Why go? It promises a vastly superior experience to your usual mammoth screen complexes, with pocket-friendly prices, half-time ice-cream vendors and a programme of art-house, indie and foreign films. It's also a stunning place to sit in. The grade-II listed building still has its original gas lamps, a beautiful Burmantofts tiled surround, terrazzo flooring, stained glass windows and vintage signs.
Don't miss: Thanks to a grant from the National Lottery Heritage Fund, the cinema is about to undergo a much-needed redevelopment that will improve access at the Edwardian venue and upgrade it to modern standards. There'll also be a new screen with 52 seats in the basement.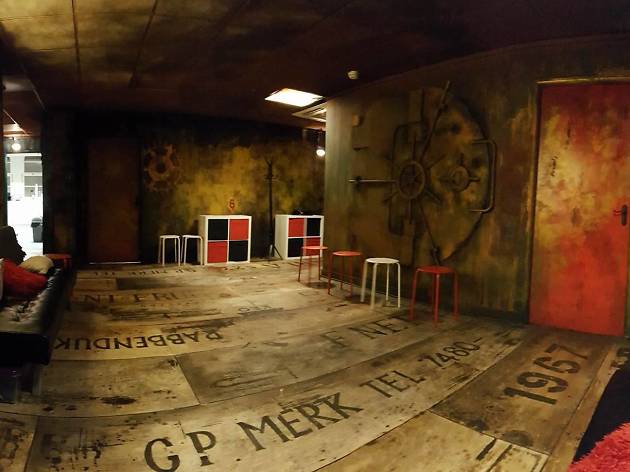 Photograph: Kings House, Tick Tock Unlock
16. Go code-cracking at Tick Tock Unlock
What is it? Leeds' biggest escape game centre and a veritable noodle-scratcher of an experience.
Why go? One of the most popular attractions in Leeds is the mysteriously titled Tick Tock Unlock, where visitors are locked in a room with a series of riddles and puzzles and the challenge of escaping within 60 minutes.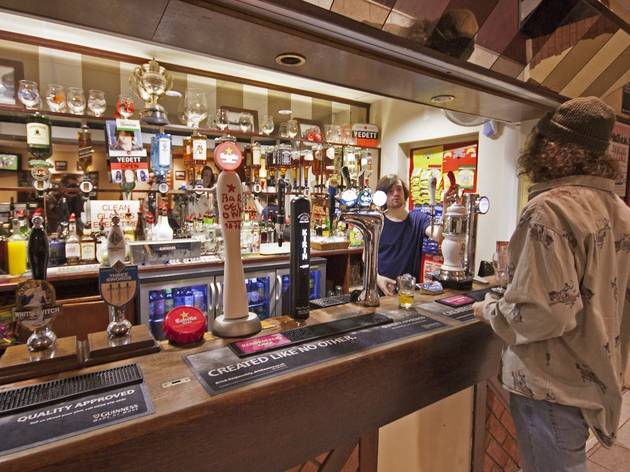 What is it? A working men's club turned music venue, that's arguably the jewel in Leeds' music scene crown.
Why go? To see the best new bands from both sides of the Atlantic and eat a pie, all under one roof. The Brudenell Social Club might be a bit of a trek away from Leeds city centre, but there's a reason that it's still one of the area's most treasured musical gems, regardless. In the live rooms, you've got a lovingly-programmed bill of bands from new faves to established big hitters (Franz Ferdinand, Kaiser Chiefs, The Vaccines and more have all popped back for special gigs); in the bar area, you can play darts and chow down on grub from Pieminister, while outside in the substantial beer garden, they've got a permanent pizza van, too. What's not to love?
Don't miss: The iconic venue plays host to the annual Live at Leeds and Gold Sounds festivals.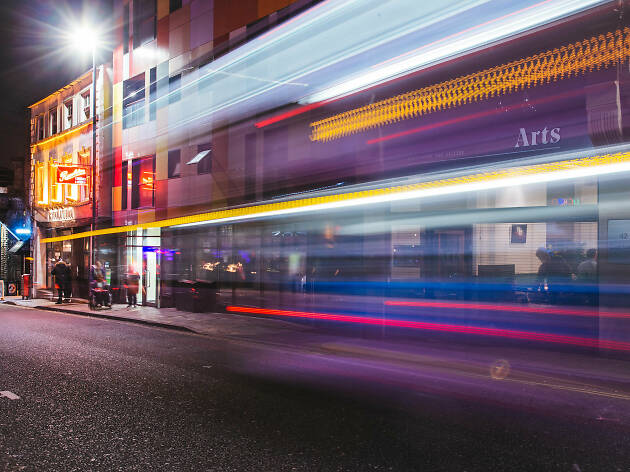 Photograph: Kluens
18. Stay up late on Call Lane
What is it? Often likened to Manchester's famous Canal Street, Call Lane is a city-centre 'strip' that's has earned a nationwide reputation for wild nights out.
Why go? Stuffed with bars and clubs in every building, the entire road is pedestrianised at weekends to play host to thousands of revellers hopping from one bar to the next before finding their groove in one of the many clubs. Roland's, Call Lane Social and neon bar Cuckoo are among the most popular venues, while Smokestack, Neon Cactus and Oporto provide alternative experiences without straying from the beating heart of the action.
Don't miss: Most of the bars along Call Lane are open until around 3am, but if you really want to stay out to the wee hours head up the street to indie club Wire or around the corner to Space for house music.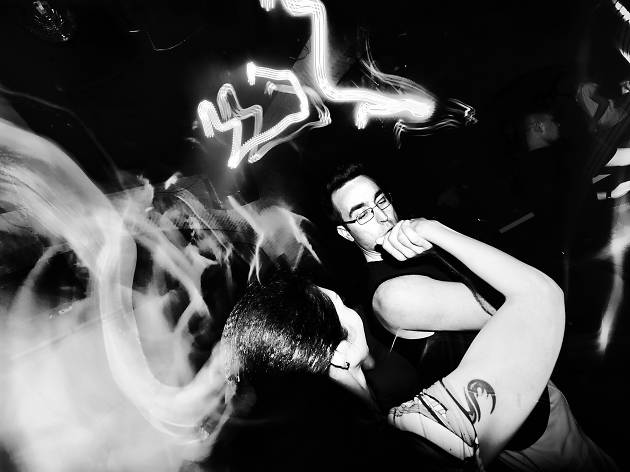 ©Jonathan Kos-Read
19. Party into the night at Belgrave Music Hall and Canteen
What is it? All the benefits of an outdoor festival under one cosy roof – whether you want street food, local craft ales, live music or just somewhere to lounge around.
Why go? What was once a large nursery school in the city's Northern Quarter is now a vibrant, youthful, multi-storey hangout. It's also one of the city's best live music venues thanks to the fact it's the brainchild of the Beacons Festival organisers. The first floor is dedicated to high-quality, reasonably priced street food and local craft beer and there's a gig space upstairs. But it's the rooftop terrace, which is the venue's secret delight, with great views and benches to while away long summer evenings with friends.
Don't miss: Belgrave is one of the main venues for the city's Live at Leeds festival where you can catch gigs from emerging local bands and big-time names.
And here's where you should eat...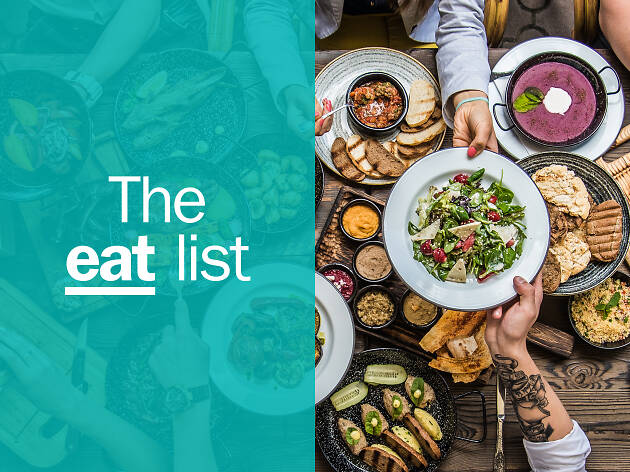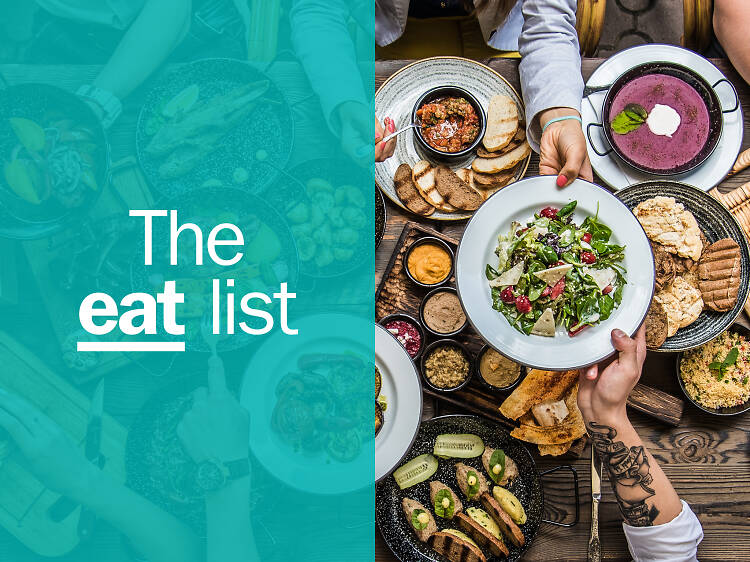 When it comes to eating out – and doing it well – this must be one of Britain's finest foodie cities. The very best restaurants in Leeds, after all, boast some pretty impressive renown, and this is easily justified by the quality coming out of the kitchens.