The 17 best things to do in Leeds
Make pals with penguins, let your hair down on Call Lane and other lovely things to do in Leeds
With its enviable music scene, lush city parks, thriving theatres, busy shopping districts and atmospheric pubs, it is no surprise that the best things to do in Leeds satisfy are tastes ad budgets.
Whether you're here for the top-notch galleries, restaurant scene, awesome bar scene or you're already lacing up those boots to make for the moors, here are 17 unmissable things to do in this Yorkshire city.
Done something on this list and loved it? Share it with the hashtag #TimeOutDoList and tag @TimeOutEverywhere.
Find out more about how Time Out selects the very best things to do all over the world.
Best thigs to do in Leeds
1
Photograph: Leeds Corn Exchange
What is it? Part retail space, part food hub, this stunning Victorian building is home to an array of indie shops and boutiques that beckon shoppers away from the chain stores outside. Throughout 2018, the lower ground level is being transformed into a hub for independent food traders.
Why go? Closely resembling the cross-hatched and cavernous inner chamber of some great airship, the Grade I-listed building is breath-taking to step inside. And you'll quickly be distracted by quirky shops selling handmade jewellery, vintage cameras and more.
2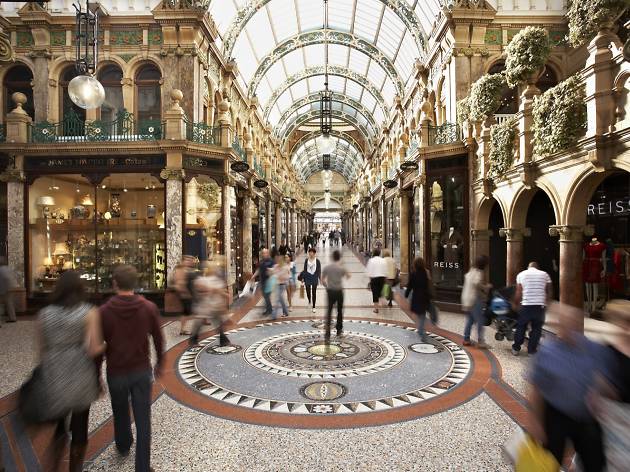 Harry Archer
What is it? This trio of arcades comprising the Grand, Queens and Thorntons has gained a reputation for snootiness due to its pricey boutiques, but you'll soon forgive its pretentions when you're strolling along its stunning walkways and admiring the art-nouveau shop fronts.
Why go? The wonder of these neat and pretty rows of covered shopping malls is that there are practically no chains to be found.
3
Photograph: Brewtown
What is it? Brewtown tours offer novices and connoisseurs alike the chance to try an array of straight-from-the-brewery beers from three top-notch brewers.
Why go? Yorkshire is riding high on the trend for craft beer and real ales, and Leeds is a great starting point to sample the best the county has to offer as it's chock-full of independent breweries and pubs dedicated to unique malted beverages.
4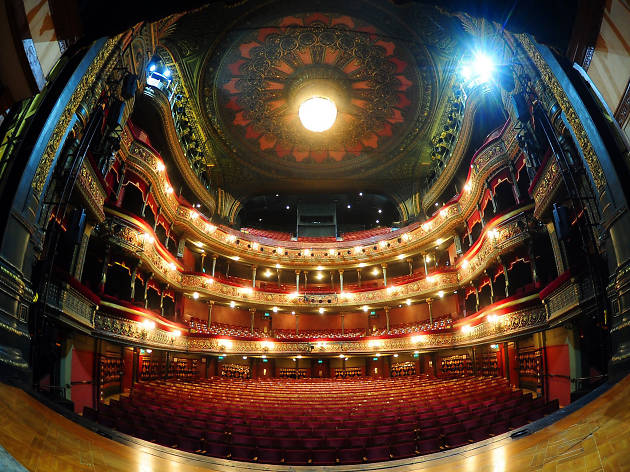 Photograph: Simon Hulme
What is it? Opera voices reverberate, ballet dancers pirouette, and panto villains shout 'oh no he didn't!' with theatrical gusto on the Grand's stage. The theatre is a key venue for local performance companies Opera North and Northern Ballet, which regularly put on classic, avant-garde or lesser-known productions, showcasing world-class talent.
Why go? To admire the ornate ceilings, stunning chandelier and sweeping staircases before the show starts.
5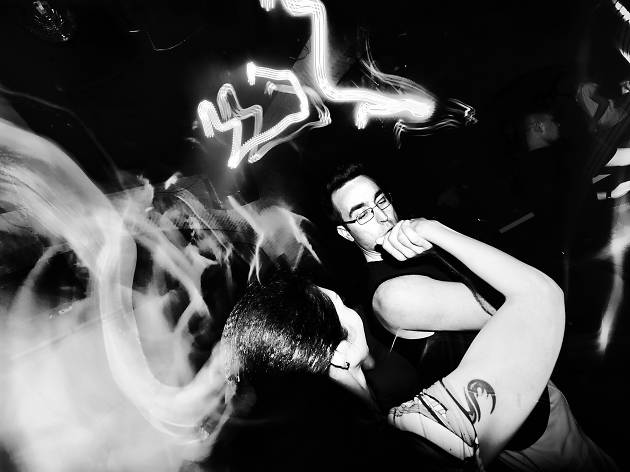 Photograph: Jonathan Kos-Read
Belgrave Music Hall and Canteen
What is it? What was once a large nursery school in the city's Northern Quarter is now a vibrant, youthful, multi-storey hangout that could be considered the city's best live music venue.
Why go? Capitalising on the contemporary trend for burlesque, cheekily named club The Wet Spot takes place every month here and delivers pulse-quickening performances from the country's best adult cabaret performers, hosted by the brilliantly naughty compere Ryvita Von Cheese.
6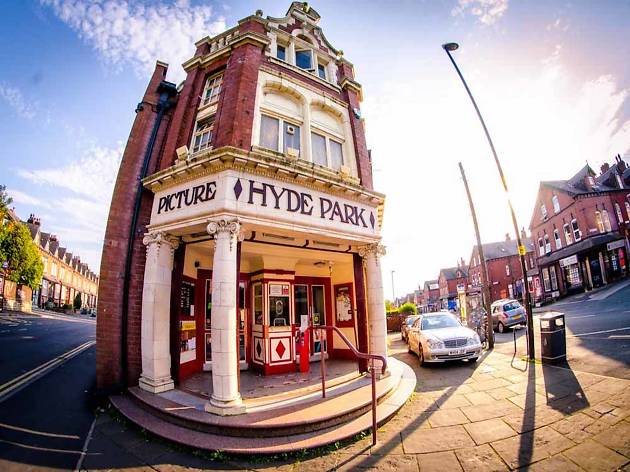 Photograph: Phil Luxford
What is it? Leeds is fortunate to have two independent, vintage cinemas within a mile of each other – Hyde Park Picture House and Cottage Road Cinema – in the leafy suburb of Headingley.
Why go? Both promise a vastly superior experience to your usual mammoth screen complexes, with pocket-friendly entry, half-time ice-cream vendors and a programme of arthouse, indie and foreign films.
7
Photograph: Kirkstall Abbey
What is it? Kirkstall Abbey and its adjoining Abbey House Museum, a short journey out of town, allows guests to wander through the ruins of a Cistercian monastery and learn about the simple yet strict running of a monk's day, while the kids run around in the extensive grounds.
Why go? This 900-year-old abbey is an architectural marvel as well as a haven for wildlife, and in the summer months you can enjoy alfresco cinema among the ruins.
8
Photograph: Roundhay Park
What is it? Stretching over 700 acres, Roundhay Park is one of Leeds' most popular attractions. This patch of greenery is the go-to for picnickers, dog-walkers, joggers and sun-worshippers.
Why go? It's the only park in Leeds that has a family of meerkats as residents. There are also lakes, woodland, gardens and the pièce de résistance, 'Tropical World', which is home to all things wild and wonderful.
9
Photograph: Peter Langdown
What is it? A vast free museum containing more than 8,500 war-related treasures such as Henry VIII's tournament armour, a world-record-breaking elephant armour, and objects from popular culture such as the Alien Pulse rifle.
Why go? Unfortunately, the museum doesn't hand out real weapons for visitors to wallop each other with, but it's fascinating for young and old, with a daily programme of dramatic performances, tours, talks and live combat displays bringing history to life.
10
The Henry Moore Institute
What is it? A world-renowned contemporary sculpture gallery, where you can take in towering three-dimensional art forms, attend lectures on architecture and eyeball art at one-off exhibitions.
Why go? To survey work inspired by (rather than created by) Henry Moore. Those familiar with the great sculptor should know that his own work can be found at the Yorkshire Sculpture Park or his estate at Perry Green.
11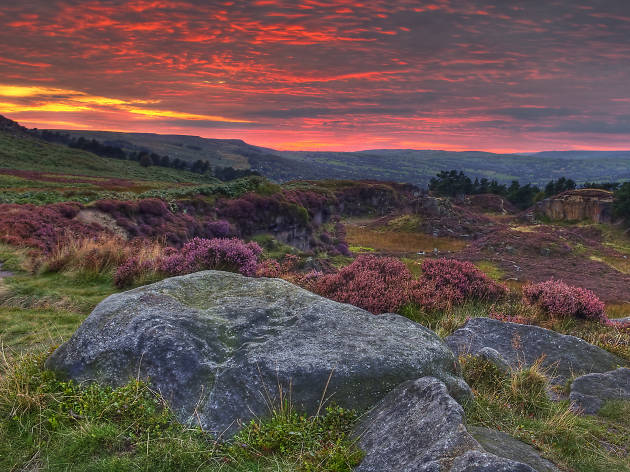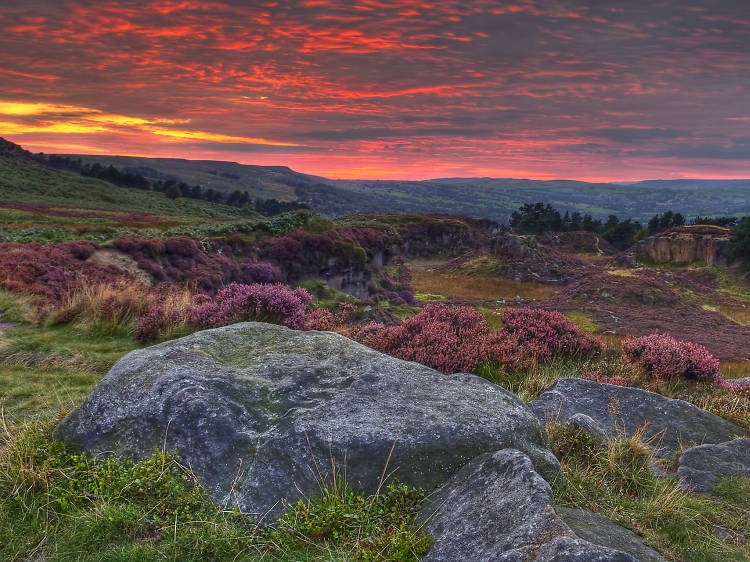 Photograph: James Whitesmith
What is it? The River Aire and the Leeds-Liverpool canal run through the heart of the city and lead towards scenic spots like Rodley Nature Reserve, a thriving wetland wildlife haven.
Why go? It is entirely possible to spend hours here with your eyes glued to the skies and a pair of binoculars, pond dipping with little ones or just walking off the stresses of the city.


12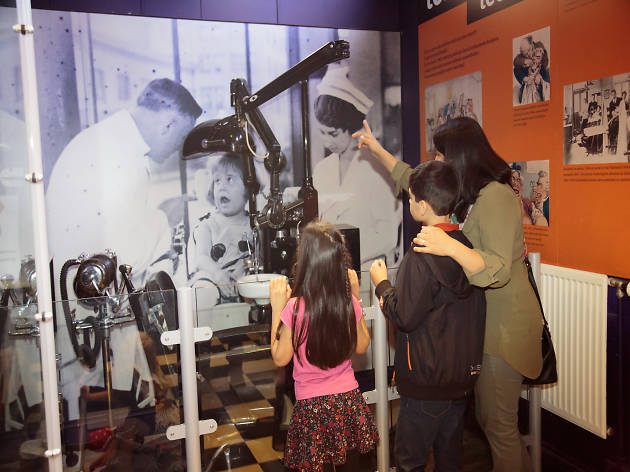 Photograph: Catherine Candlin
The Thackray Medical Museum
What is it? Just out of the city centre, this museum is a wonderfully dark, yet incredibly informative place offering an immersive journey through the hit-and-miss history of healing.
Why go? Get hands-on with history, and learn about the past without even realising it's an educational experience.
13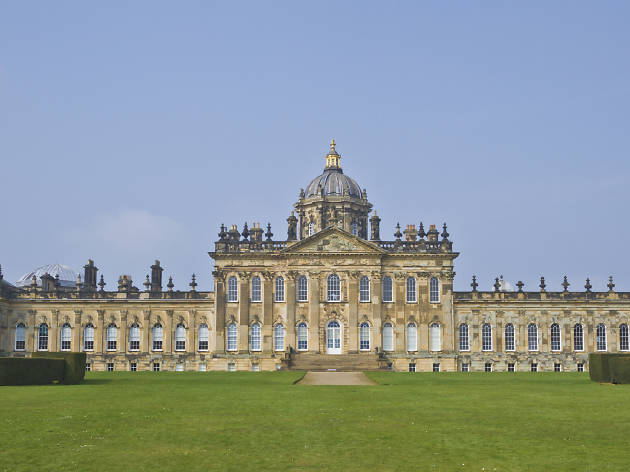 Photograph: Michael D Beckwith
What is it? An imposing Tudor-Jacobean mansion with grounds landscaped by Capability Brown. There's nothing as quintessentially English as a stately home, and thanks to period dramas like 'Downton Abbey' making everyone wish they lived in a sprawling country pile, vast estates such as this are more popular than ever.
Why go? Lose yourself in history and take advantage of the frequent special events and exhibitions on the calendar. And with tours and audio guides available, all you have to do is decide what your stately title would be.
14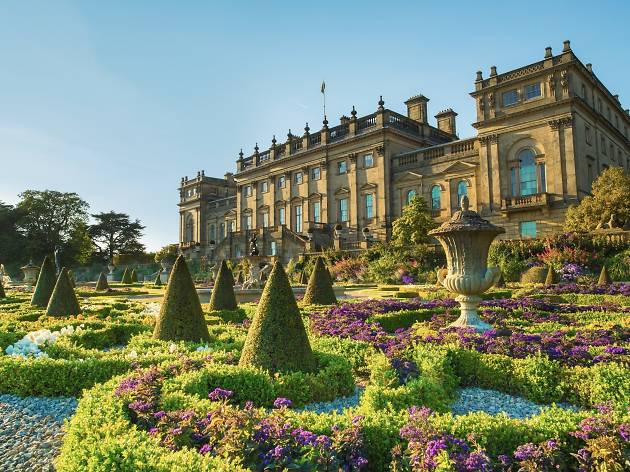 Photograph: Visit England Thomas Heaton
What is it? A good- looking eighteenth-century house on the outskirts of Leeds set in 100 acres of lush Yorkshire countryside.
Why go? Perhaps unexpectedly, the mansion is home to a flock of hopelessly cute Humboldt penguins. Take the whole family along in summer to enjoy the bird garden and farm and to witness the daily feeding sessions, where you'll fall in love with the stately species.
15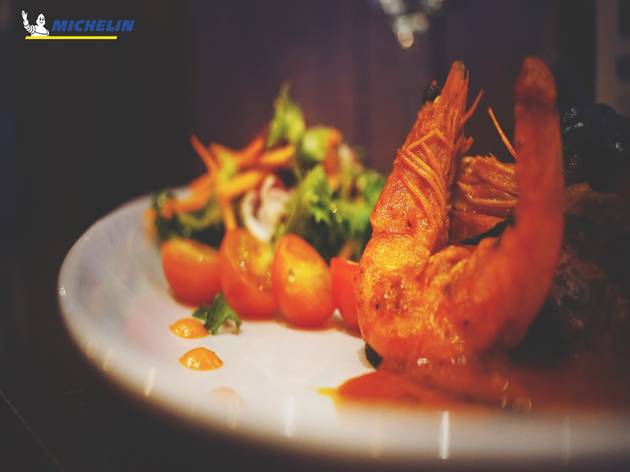 Photograph: Tharavadu Restaurant
What is it? Roughly translated, 'tharavadu' means keeping traditions alive, and that's exactly what happens at this highly rated Keralan restaurant. The menu looks beyond the predictable kormas and tikka masalas to feature a mouthwatering selection of south Indian dishes.
Why go? Tuck into delicately spiced novelties such as a whole crab cooked in coconut sauce, fluffy fried lentil doughnuts and toffee-filled steamed rice cake.
16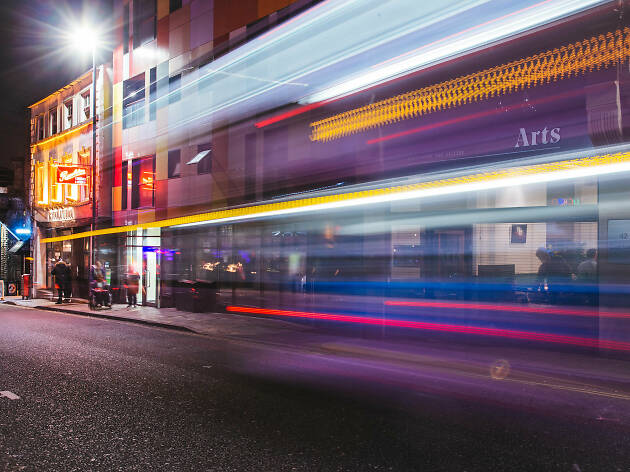 Photograph: Kluens
What is it? Often likened to Manchester's famous Canal Street, Call Lane has earned a nationwide reputation for wild nights out and LGBT hangouts. Stuffed with bars and clubs in every building, the entire road is pedestrianised at weekends to play host to thousands of revellers hopping from one bar to the next before finding their groove in one of the many clubs.
Why go? Roland's, Call Lane Social and the quirky neon bar Cuckoo are among the most popular venues, while Smokestack, Neon Cactus and Oporto provide alternative experiences without straying from the beating heart of the action.
17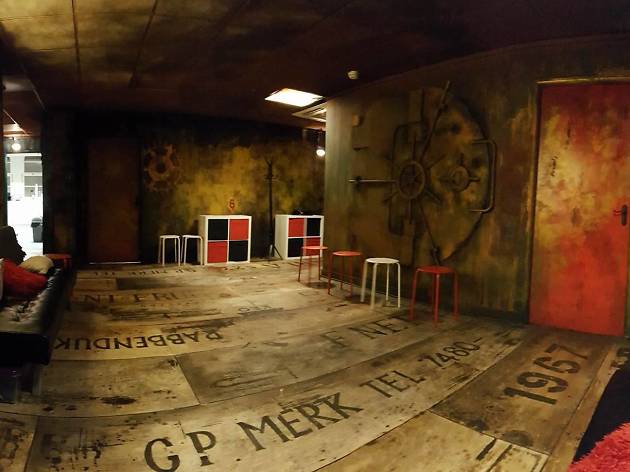 Photograph: Kings House, Tick Tock Unlock
What is it? One of the most popular attractions in Leeds is the mysteriously titled Tick Tock Unlock, a veritable noodle-scratcher of an experience, during which participants are locked in a room with a series of riddles and puzzles and the challenge of escaping within 60 minutes.
Why go? For visitors looking for a mental workout against the clock.
More of the best of Leeds