25 Years Of Reeves & Mortimer: The Poignant Moments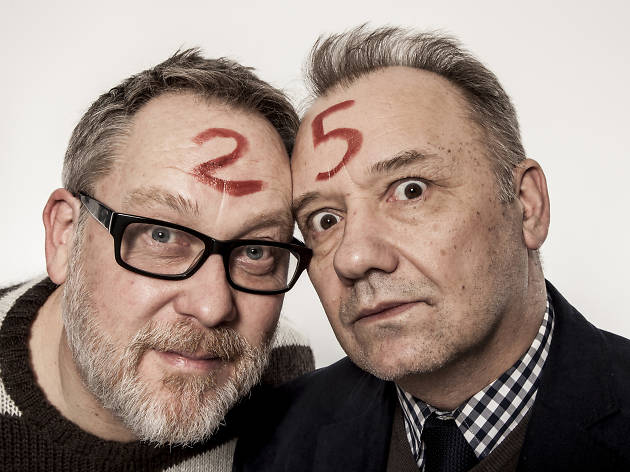 Brit icons Vic and Bob embark on their first tour since 1995.
Yup, this one's two decades in the making, as two of the UK's finest comics of all time take to the road with their anniversary tour. Marking 25 years since their first professional collaboration, a partnership that has since produced comedy classics like 'Vic Reeves Big Night Out', 'Smell of Reeves & Mortimer', 'Bang, Bang It's Reeves & Mortimer' and 'Shooting Stars', the tour is a celebration of their weird and wonderful career together.
Expect uplifting moments, musical moments, dancing and more, along with a potential poignant trip down memory lane.