Win tickets to Bestival
You could win a pair of premium camping tickets to HMS Bestival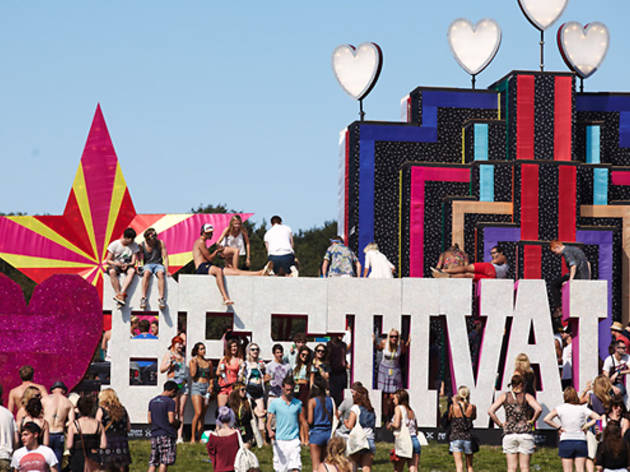 Time Out has teamed up with Bestival to offer one lucky reader a pair of Wild Copse (premium camping) tickets to their HMS themed weekend of fun, frolics and party times on the Isle of Wight this September 5-8. A second prize winner will receive a pair of standard tickets, too.
Winner of the Best Major Festival award in 2012, Bestival's incredible 10th anniversary this year is not to be missed. Featuring gargantuan headliners Elton John and Snoop Dogg, and with a plethora of other heavyweight acts such as M.I.A, The Flaming Lips, The Knife, Richie Hawtin, Carl Cox, Annie Mac Presents and many more already confirmed, Bestival will be a guaranteed highlight of the year. From 10th birthday shenanigans, legendary acts, the most cutting edge new music, amazing sideshows, cabaret and so much more, they're going the whole nine yards to deliver the greatest show on earth. And you, Shipmate, could join them on the good ship HMS Bestival! For more information and to book tickets go to www.bestival.net or call 0844 888 4410

For your chance to win, just answer the question below.
Terms and conditions apply. By entering this competition you agree to receive relevant communications from Time Out including news, events, offers and competitions. This competition will close at midnight on June 27 2013.

Sponsored listing
The Victoria
Here's what happens when Dreambagsjaguarshoes grows up, packs its bags and moves to Dalston. The Victoria is now owned by the same people as the perennially cool and grungy Shoreditch hangout, and probably represents a mellowing out with age – it's a pub, it's more relaxed, it stages live music, and it's on a backstreet off Dalston Lane instead of the illuminated strip down the road. As a pub, it's decent – an artily thrown-together look, a few local beers (although not many), and a 'residency' from peripatetic grillers Psychic Burger. It's a misleading name – I sat thinking about what I wanted to eat for half an hour before having to go up and order at the bar in the old-fashioned way. But as US diner food in plastic trays goes, it's a fine example of its type. Through the back of the pub is the stage, where assorted bands assemble to perform. The Victoria has been a scuzzily democratic live music venue for decades, so it's great that the new owners kept that going and didn't turn the room into a dining room/yoga space/Tesco Metro.