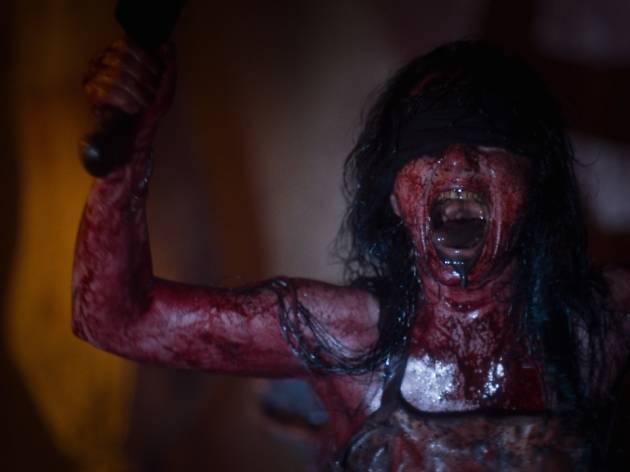 Five crooked cops get into some seriously nasty business in this ultraviolent Turkish shocker
Fans of the macabre and extreme are urged to track down this atmospheric, genuinely nightmarish Turkish horror movie that receives a tiny UK release this week. The early scenes play like Argento adapting Tarantino, as a gang of dirty cops slouch in a neon-lit backwoods bar, shooting the breeze and roughing up the waiters. Then a back-up call comes in, and the five race off to answer it, only to find themselves dragged into a bloody vortex of mutilation, mutation and cannibalism.

The plot's pretty thin, and the character development doesn't stretch far beyond The Boss, The Funny One, The Rookie etc. But the visuals are painstaking and horribly beautiful – shades of Hitchcock, Carpenter, even Spielberg – while the gore scenes are truly outrageous, knocking cheap imitators (hey, Nicolas Winding Refn, this is how it's done) into a cocked hat.
Release details
Release date:
Friday July 15 2016
Duration:
97 mins
Cast and crew
Director:
Can Evrenol
Screenwriter:
Can Evrenol, Ogulcan Eren Akay
Cast:
Mehmet Cerrahoglu
Gorkem Kasal
Ergun Kuyucu