Behind the scenes of 'Blue Story' – the most important London film of 2019
YouTube sensation-turned-filmmaker Rapman gives a guided tour of his hard-hitting new London drama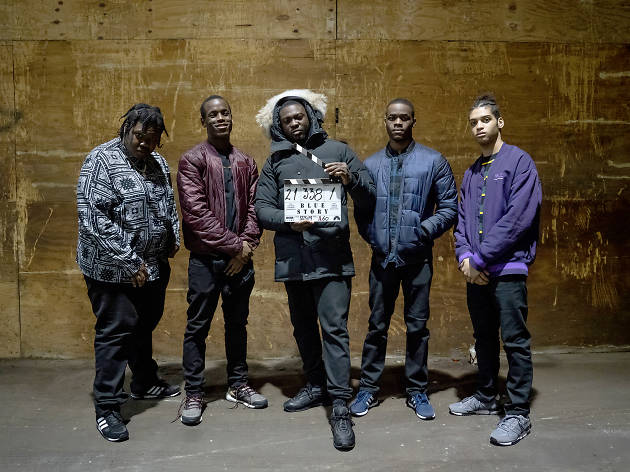 Alongside Lady Gaga's Superbowl show, that adorable toddler who gatecrashed her dad's Very Serious BBC interview and 'Ping-Pong Trick Shots 3', YouTube belonged to Rapman in 2017. With his three-part internet gang drama 'Shiro's Story', the south-east Londoner pretty much reinvented urban filmmaking, shooting guerilla-style and often permitless, and stitching the footage into 14-minute episodes that debuted online. Instead of exposition, he threw in raps: filling gaps in its story of two estranged mates with punchy rhymes like a whole new kind of Greek chorus. The result? 20 million views and Hollywood's attention.
Fast forward a couple of years, and he's making his filmmaking debut proper with 'Blue Story' this week. Set mainly in Deptford and Peckham and tackling the bloody – and ongoing – postcode wars, it's a cautionary tale about four mates from opposing sides of a gang war. There ares guns and knives but like 'Shiro's Story', it's far from sensational. 'I want to show how an innocent kid picks up a knife,' says Rapman, 'and I want a gang member to leave the cinema and think: Why am I doing this?'
Watch an exclusive clip from 'Blue Story':

Otherwise known as Andrew Onwubolu, Rapman calls it his version of film school: '"Shiro's Story" was my early years; "Blue Story" is like my dissertation and my final exam.' He's buzzed to be making the leap from iPhone to multiplex and is hopeful his audience goes with him. '[It's a big leap] to go from doing something on YouTube to something where you need to get people to leave the house and pay money. It's the silver screen, bro!'
Recommended: the best London movies
Missing Time Out magazine?
You can still read our latest issue from the comfort of your couch
Read online
Behind the scenes of 'Blue Story'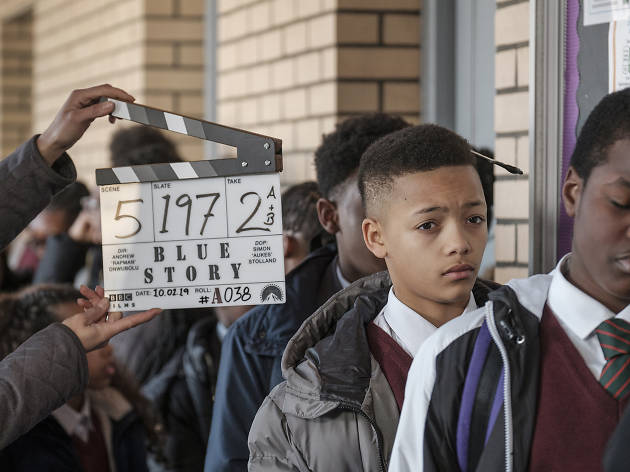 Photograph: Nick Wall
'There's no scene in the film that's fictional. [The lead character] Timmy's journey as a schoolkid is nearly a mirror of mine: my mum sent me to Sacred Heart Catholic School in Camberwell not knowing that that area and Deptford were in a massive gang war. I wasn't a gang member but I got labelled as one and called a "ghetto boy". I'd get knives pulled on me, phones stolen, because of where I was from. I think anyone who's grown up on London council estates has been asked that question and you answer wrong and it's make or break. I don't even know how [the postcode wars] started. Nobody knows.'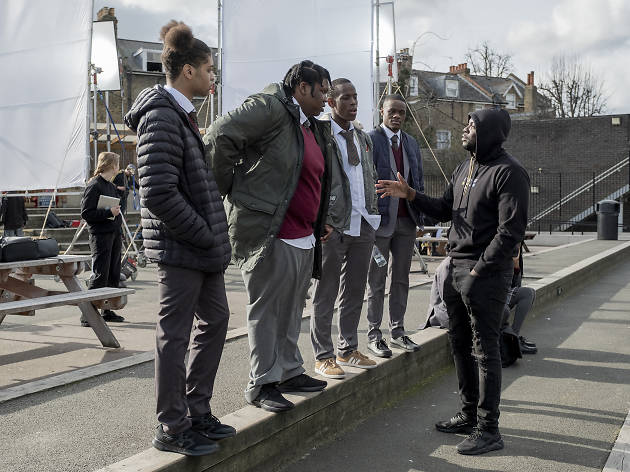 Photograph: Nick Wall
'These are my little superstars: [left to right] Rohan Nedd, Kadeem Ramsay, Micheal Ward, who plays Marco, and Stephen Odubola, who plays his best mate Timmy. All their scenes are together and luckily they got on like a house on fire. Micheal and Kadeem worked together on "Top Boy" and they were friends, so it was about integrating them with the others. Stephen actually punched Micheal in the face during rehearsals. They'd never done any fight choreography before and Stephen punched him right in the jaw. It was mad. They laugh about it now but they'd just met and Micheal had a swollen jaw. It was a nightmare!'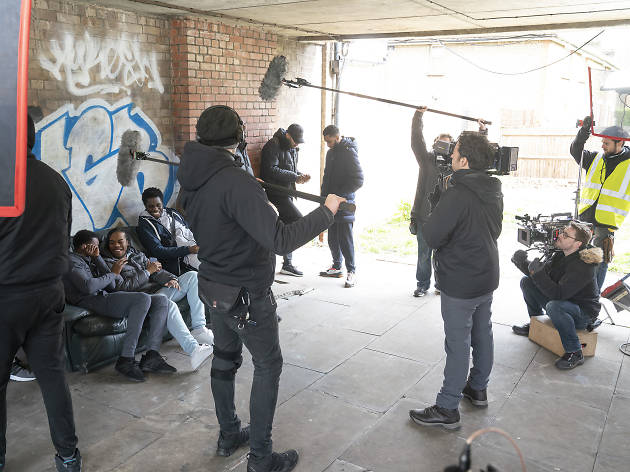 Photograph: Christopher Raphael
'We were meant to be shooting "Blue Story" in Deptford and Lewisham and New Cross, where the film's based, but two weeks before filming we got the message from Film London saying, "Nah, it's not happening." Apparently, they didn't want [scenes of gang violence] shot in south London. Luckily, Enfield let us film there for a week and I felt the same energy as I feel when I'm in south London. We did shoot a few scenes in Peckham, too. The producers told me I couldn't film there, but I had to get those shots. We just ran through with the camera.'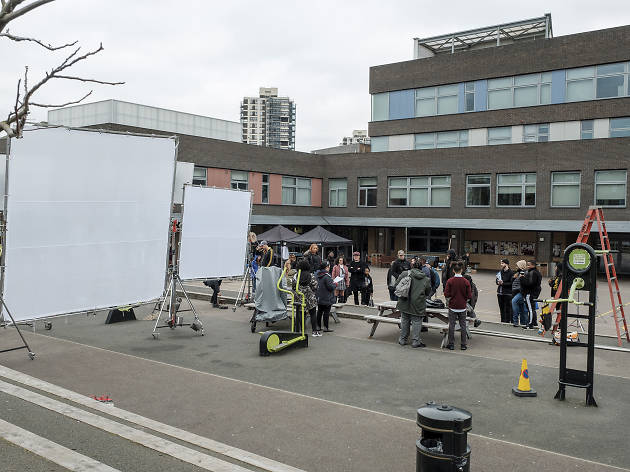 Photograph: Nick Wall
'We filmed at Sacred Heart school and being back on [my old] school playground was mad. My AD and assistant producer went to the school, too. When I walked through the school doors all the kids started screaming. It was crazy. The last time I was there, no one wanted to speak to me! But this was a very stressful day. We were behind schedule and were meant to shoot around the corner but there were big celebrity rappers on set that day – Big Shaq and Tion Wayne – and the kids went crazy. The teachers came out and told us off and the police made us move. I was like: It can't be like this in Hollywood.'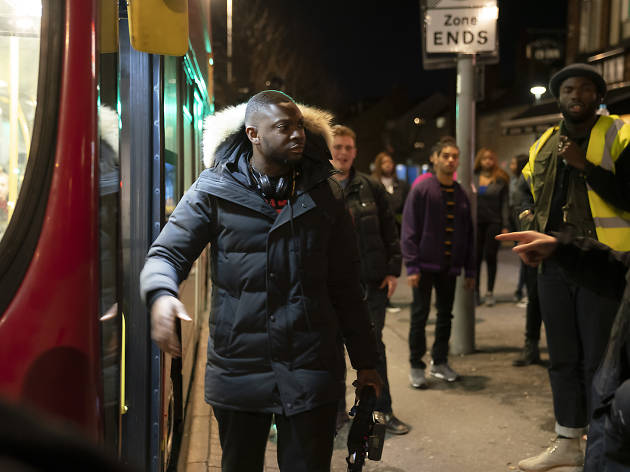 Photograph: Christopher Raphael
'There's a scene in the film that I love set on the bus. I was always on buses as a kid: I spent 70 percent of my life on them. Cool kids go to the back at the top of the bus. Filming on a bus was a lot tougher than we expected: we were filming for hours so the back window steamed up and you start seeing reflections [of crew members]. How am I with the actors? Super hands-on. I used to act, so I see one of the actors doing it in a way that I don't want them doing it, I'll act it out as me. Not to say I'm better than them but just so they can see what I wanted. I'd always be honest with them.'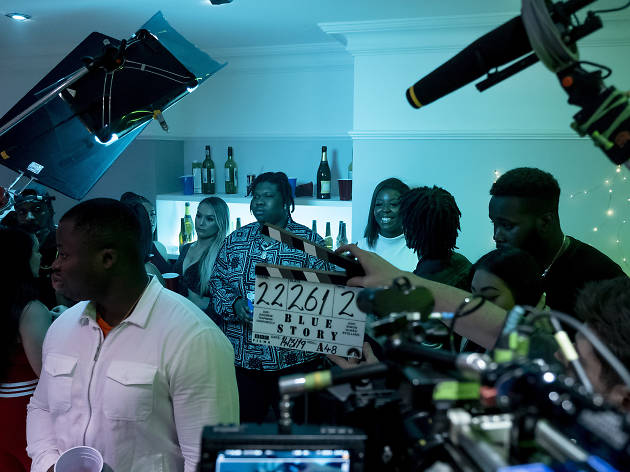 Photograph: Nick Wall
'This was the smoothest shooting day on the 23-day shoot. We shot seven pages of dialogue, which is unheard of. This was exactly what the parties I used to go to were like: you'd each have your mission of who you'd want to chat to or dance with. That was the vibe. You can't watch this scene and not feel good. I think it's one of the best party scenes in these types of film, in my opinion. The key was that the music had to be the music you'd have at this kind of party. We filmed in a house in north London and the family who lived there let us use it because they were massive fans. The mum even asked me for a selfie.'