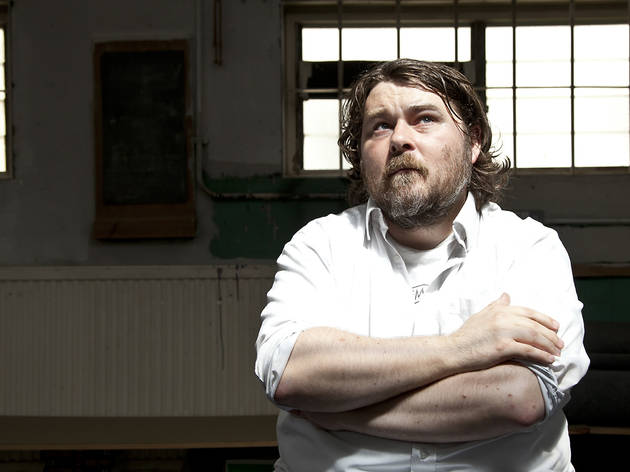 1/9
© Rob Greig, taken in the ICA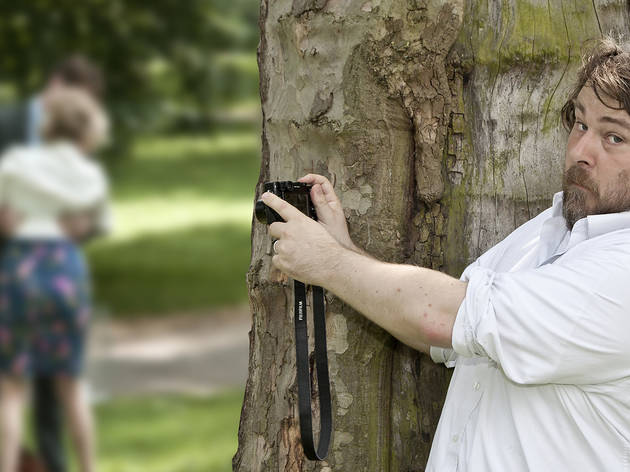 2/9
© Rob Greig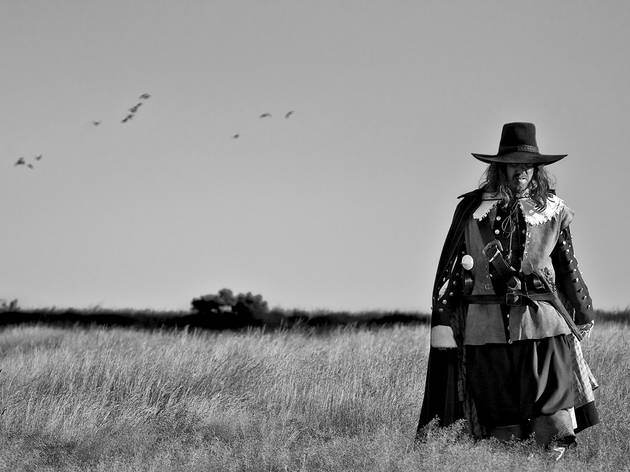 3/9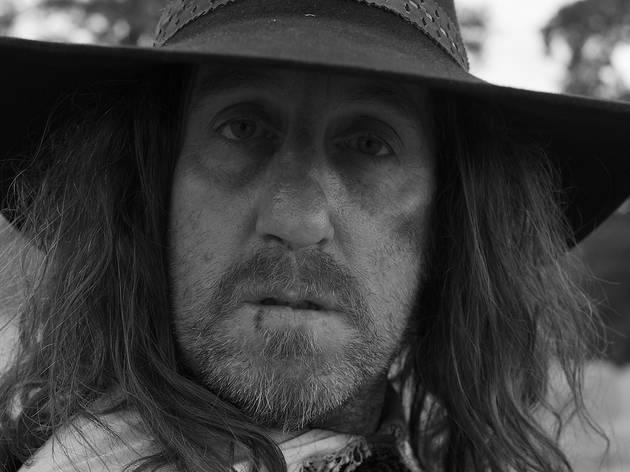 4/9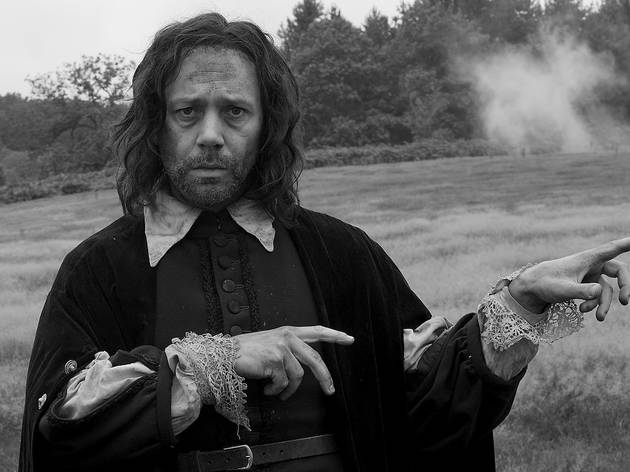 5/9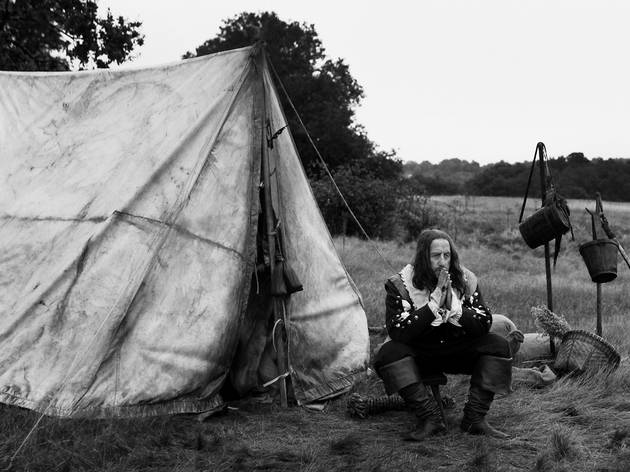 6/9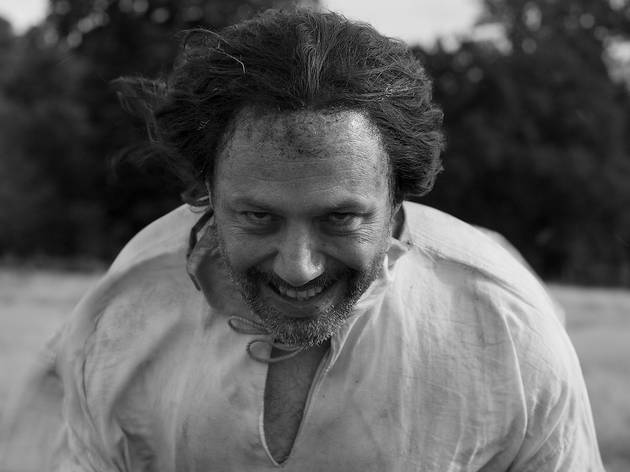 7/9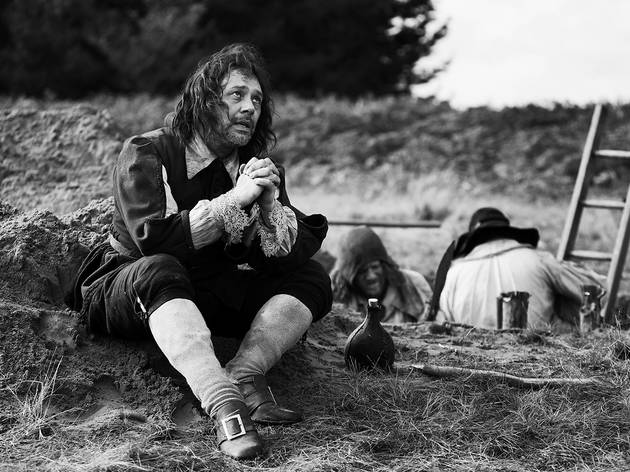 8/9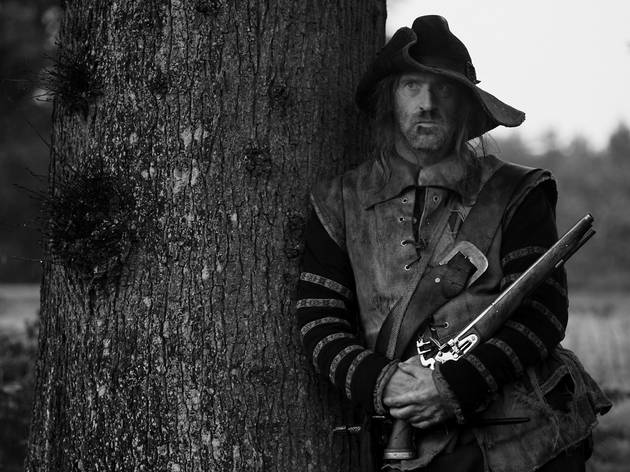 9/9
Ben Wheatley's guide to making movies on the cheap
The British director spent just £300,000 and two weeks shooting new project 'A Field in England'. Here are his top tips for thrifty filmmaking
Ben Wheatley's new film '
A Field in England
' is one of a kind. '
Kill List
' and '
Sightseers
' showed that the 41-year-old British director had a knack for looking at familiar subjects – a hitman thriller, a road romcom – from unfamiliar and unsettling angles. But his new film goes far beyond either: set during the English Civil War and shot in 12 days on a budget of only £300,000 in a single Surrey field, this might be the first pure psychedelic movie to come out of Britain since the 1970s.
Here, Brighton-based Wheatley explains how he and his wife, screenwriter Amy Jump, made such an idiosyncratic film in such an unusual way. 'The whole point,' he says, 'was to make something we had complete control over.'
'Amy, my wife and co-writer, had the idea of setting the film in a field because it's a blank canvas. I liked it as I've done a lot of commuting, sitting and looking out of the window, thinking about films like Alan Clarke's "Contact" [set entirely in the Northern Irish countryside], and Lars Von Trier's "
Dogville
" [filmed on a bare soundstage]. And we'd been talking for a long time about making a movie set during the English Civil War.
'After 'Sightseers' we knew we'd have more commercial work, and if we didn't make something more arthouse now we might not be able to. This gap came up in the schedule, so we went and did it. We only had a script two weeks before shooting. We planned it like a midnight movie, looking to films like David Lynch's "
Eraserhead
". That strangeness was in the bones of it. It's cinema as experience. You just sit there and think "What the fuck?"'
'It's not about being able to work fast, it's about establishing a mode of working where there's no resting, no sitting around. You shoot as many takes as you would on a normal film, you just don't tit about with lighting because you're outdoors. Concentration is never broken, and actors love that.
'The first person we cast was Michael Smiley, because he's got a face from the past. Then I met Reece Shearsmith and got on with him. I'm a massive fan of "The League of Gentlemen", and what he brought was that encyclopaedic knowledge of the history of horror cinema. You see it in his performance. He was channeling Lon Chaney [actor famous for his roles in Frankenstein and Dracula films in the 1940s and '50s] the whole time.'
'The more people you've got, the more fucking aggravation you've got, the more people you have to tell to get out of the way or shut up. The camera team doesn't need to be more than two or three people. The sound team shouldn't be more than two people. It's all about making as relaxed an atmosphere as possible, and we did. We never ran late, it was like clockwork.'
'After "Sightseers" we were confident about shooting outdoors. All those things you worry about when you're a student – what if the sun goes in? – there are ways around all that. I had my waterproof gear sorted, and we found some skin-tight lightweight clothes for actors. I think they originally made them for "
The Lord of the Rings
". We didn't have any special waterproof camera gear, we'd just use a bag. It wasn't very complicated, to be honest. Our biggest problem was not trampling down the grass.'
'I look at the film and think, this is the kind of thing that's not been on telly for 20 years. For us it's close to "
Culloden
" [Peter Watkins's 1964 film] and "
Winstanley
" [Kevin Brownlow's 1976 film], or the films that were shown in the London Film Co-op in the '60s and '70s. You look at those early art films and they look incredibly modern, using techniques that'll never find their way into the mainstream.
'I imagine "A Field in England" will get the same reaction that my other stuff got from a mainstream audience – split down the middle. There's a weirdness running through everything I've done, but there are a lot of weird films out there. Quentin Tarantino's films are weird. Christopher Nolan's stuff is quite odd. Stanley Kubrick made very strange movies, but he put huge stars in them, which was enough to make them commercial. What's traditional any more? In "
The Avengers
", a God comes through a hole then escapes in a jeep. What's that? It's fucking nuts.'
'A Field in England' is released in cinemas, on DVD and VOD and on Film4 on Fri Jul 5.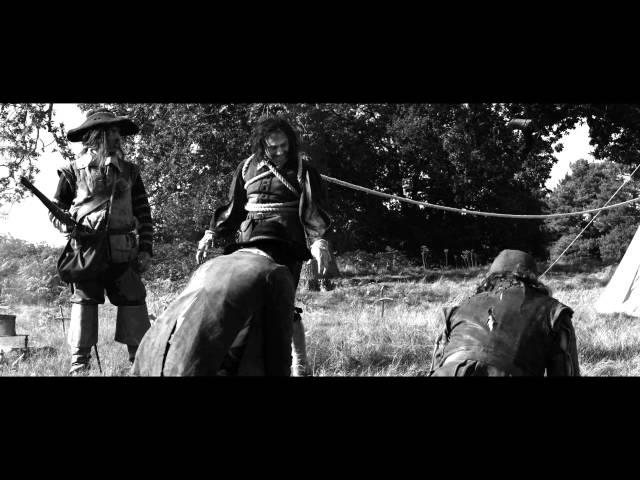 Read our review of 'A Field in England'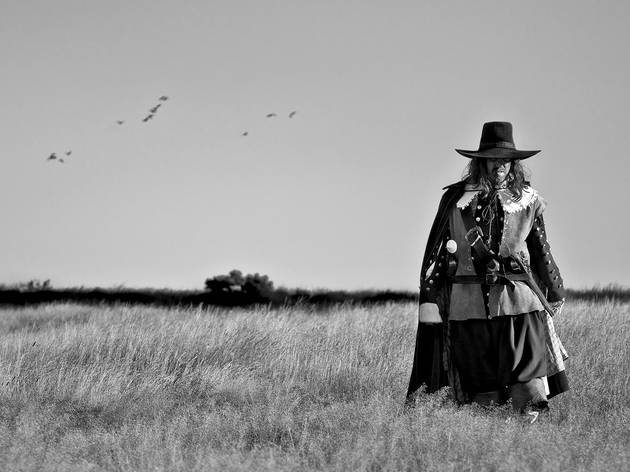 This is a film built on sensation, misdirection and randomness. The result can be maddeningly obtuse, but it's also breathtakingly lovely and genuinely unsettling. As the historical setting suggests, early '70s folk-horror is a key influence. But so are the experimental films of Maya Deren and Stan Brakhage.
See the full review of 'A Field in England'