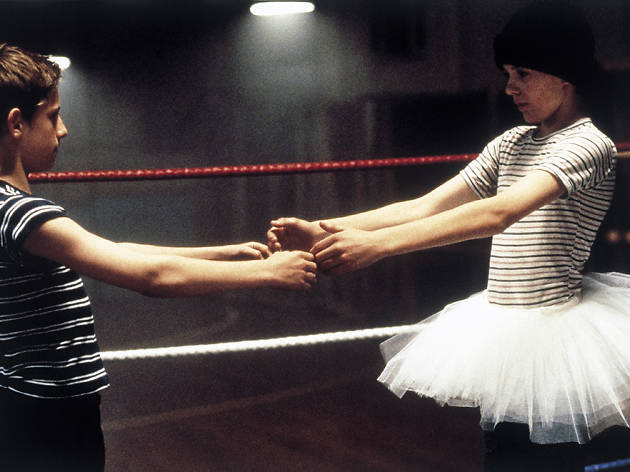 1/5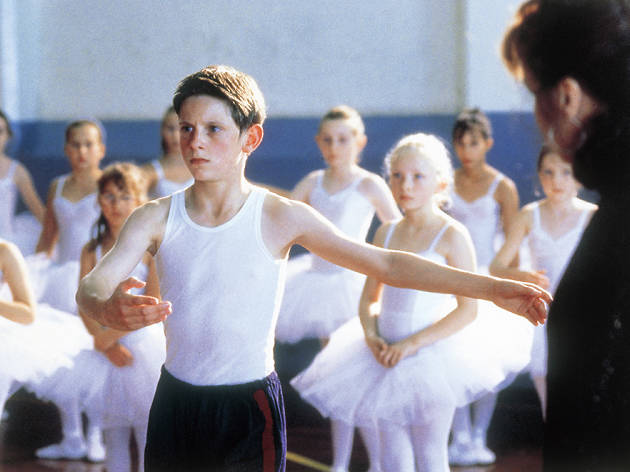 2/5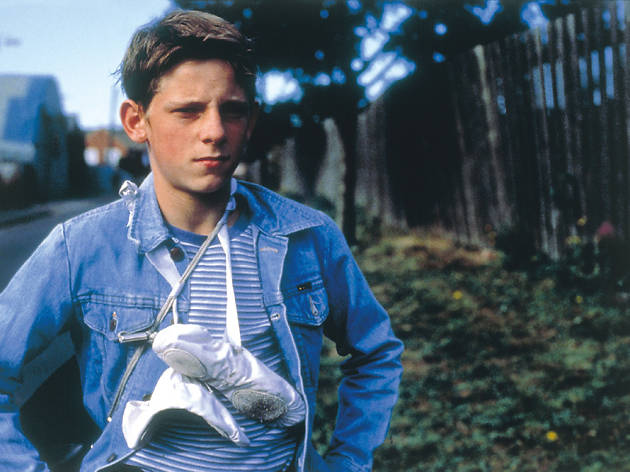 3/5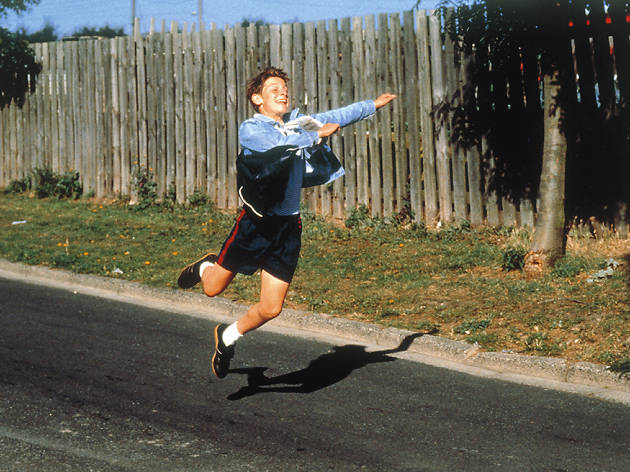 4/5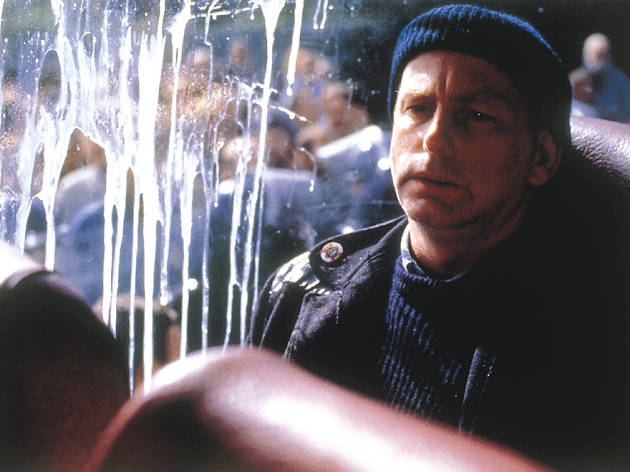 5/5
During the miners' strike of 1984, a motherless boy from a pit village takes up dancing against the wishes of his collier dad and older brother. Regrettably, the unsentimental depiction of the working class Northeast in Lee Hall's semi-autobiographical script has been tinged with caricature in stage director Daldry's first feature. That said, the film's real heart - the relationship that Billy (Jamie Bell) strikes up with his dance teacher Mrs Wilkinson (Walters) - provides the conventional dramatic arc with a supple emotional springboard. Mrs Wilkinson is a dispirited soul who finds as much genuine pleasure in nurturing the talent and hope of this 11-year-old as he does in the discipline and support of her surrogacy. Walters is first rate when she checks her tendency to mannerism and harnesses her natural emotionalism. Bell is fine, too, but Daldry overuses the dance as a metaphor for escape and frustration, and choreographer Peter Darling's grandstanding ballet numbers sit a little uneasily, given the realist comedy pitch.
Cast and crew
Director:
Stephen Daldry
Screenwriter:
Lee Hall
Cast:
Julie Walters
Gary Lewis
Jamie Draven
Jean Heywood
Jamie Bell
Adam Cooper
Stuart Wells
Mike Elliot
Patrick Malahide

Average User Rating
3.8 / 5
Rating Breakdown
5 star:

0

4 star:

1

3 star:

0

2 star:

0

1 star:

0
Very good acting and overall a good movie. On the downside, at times political correctness ran amok.
No wonder critics have been falling over themselves in praise on Billy Elliot. Not only does it greatly combine comedy and socially conscious drama, but it's also a gripping tale. The film stars Jamie Bell , who plays a shy 11-year-old boy pursuing a passion that changes his life. The story is set in a small town in north-east England during the miners' strike in 1984. Determined to forge his son in his own image, Billy's father sends him for boxing lessons. Unfortunately, Billy is much more taken with the ballet lessons run by jaded Mrs. Wilkinson . Against his father's wish, Billy secretly continues dancing to face the admissions panel of the Royal Ballet School. One night Billy's father witnesses his boy performing and decides to send his son to london. Smartly observed and free of mawkish sentiment , it's a heartwarming tale of finding your way in life. What i liked the most was the performance of the actors, especially Jamie, whose acting is of high quality. Julie Walters is up to her usual standard of magnitude, whilst Gary Lewis as the father is nothing short of astounding. Director of the movie - Stephen Daldry brought to us an exceptional, truly poignant movie. His direction is flawless, expect for slightly unpolished dance scenes. We can also be amazed by the flexibility of the camera shots, Brian Tufano did his best to show us actor's skills. Lee Hall's screenplay sticks to the film points, involving a coal miner's strike is a great subplot and doesn't distracts us from the enjoyment of the primary story being told. The soundtrack is cleverly put into the film, intensifying the scenes and making them come alive and burst with energy. Eventually, Billy Elliot is a great entertainment a piece of real life told in moving way.