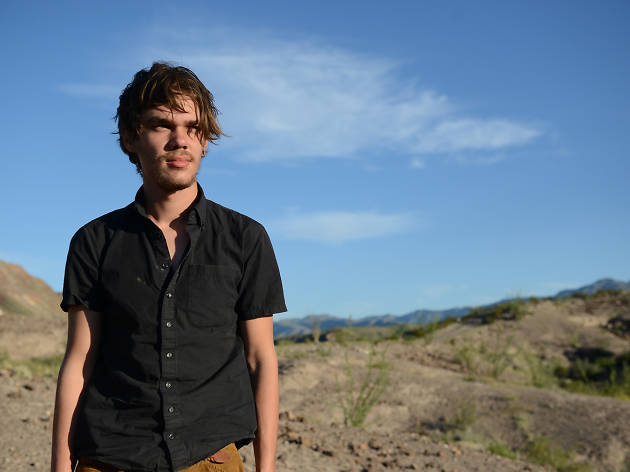 Looking at it one way, 'Boyhood' is a spectacularly cheap way of saving on actors' salaries. To capture his rambling yet absorbing Texas family drama, director Richard Linklater ('Before Midnight') agreed with several actors – including his eight-year-old daughter Lorelei – that he'd shoot a movie with them over 12 years in dribs and drabs. Teenage voices drop, waists thicken and, in one benefit nobody could have predicted, Linklater's star, Ellar Coltrane, playing the younger child of a divorced couple (Patricia Arquette and Ethan Hawke), develops into a shyly charismatic heartbreaker.
Cool as it sounds, this long-game gimmick doesn't guarantee a deep film. But amazingly, depth is what Linklater achieves, by letting the years play out in an uninterrupted, near-three-hour flow. 'Boyhood' feels unprecedented for its intimacy; the process is quietly radical, but the unassuming script even more so. We're introduced to the clan in bursts. Olivia (Arquette), a single mother heading back to college, preps her kids for relocation to Houston, while their cool dad Mason (Hawke) shows up in a muscle car at weekends for trips to the bowling alley.
You want the couple to reunite, but the plot has other plans, bringing on a procession of new husbands for Olivia, most notably a professor who becomes a vicious alcoholic (Marco Perella). Hawke's character, meanwhile, drops the attitude and the wheels, eventually marrying a sweet, conservative Texan from a religious family.
Both Arquette and Hawke turn in understated portrayals, Linklater steering them to the kind of parental wisdom that can only develop over time. Just as vividly, the kids experiment with small acts of rebellion, growing into independent thinkers.
Is 'Boyhood' the most nuanced home movie of all time? Not quite, and that would diminish Linklater's achievement. Better to say that it retrains us to let go of melodramatic expectations and simply let life unfold. It's a remarkably sophisticated ambition. To some degree, that's what Linklater has been doing with his 'Before Sunrise' trilogy, created over an 18-year period. But 'Boyhood' has a scope that's more thorough and epic. Unshakable, witty and deeply felt, the film will be paying emotional dividends for a long, long time.
Release details
Rated:
15
Release date:
Friday July 11 2014
Duration:
166 mins
Cast and crew
Director:
Richard Linklater
Screenwriter:
Richard Linklater
Cast:
Ethan Hawke
Patricia Arquette
Lorelei Linklater
Ellar Coltrane
Marco Perella

Rating Breakdown
5 star:

1

4 star:

4

3 star:

1

2 star:

0

1 star:

0
A touching and moving film.It is a little bit 30 something and a little bit like that programme with Mischa Barton..However it has a relaxed thoughtfulness about it that draws you into the film in a non judgemental way.The sad beauty of growing up for young, and old,and finding the point of anything in life,and the passing of time, is captured rather well here.The acting by the taciturn children are always superb.Hawke is a bit laboured and the mother's acting is a bit uneven.One of the year's better films
This is a good film, and quite an achievement in terms of filming over a long period. Fascinating to see the boy and family grow and change.
I think Mr Linklater could have edited it a little better, too much self-indulgent teenage angst, a bit like watching the OC, or Beverley Hills 90210, at one point. Nevertheless a good film and one worth seeing.