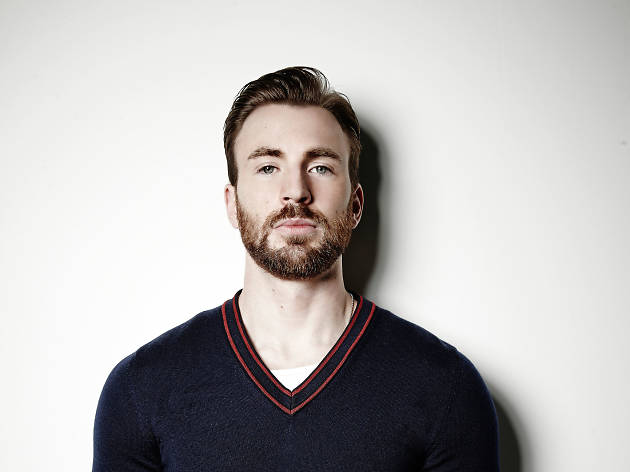 Chris Evans: 'If I let myself open up, tears are never too far away'
He's best known for saving the world as Captain America. But will tearjerker 'Gifted' prove there's more to him than Spandex?
Chris Evans is Captain America, Marvel's ass-kicking patriotic superhero clad in red, white, and blue. But today he's more up for talking about his emotions than indestructible shields. When we meet he's fresh from recording a 'fucking adorable' Bedtime Story for CBeebies, which has left him feeling 'choked up': 'If I let myself open up, tears are never too far away.'
We're in a central London hotel room to chat about his latest movie, which is a complete departure from punching aliens. In 'Gifted', from '(500) Days of Summer' director Marc Webb, Evans plays Frank, a guy embroiled in a bitter custody battle with his mother over his mathematics genius niece Mary (Mckenna Grace).
Your new film 'Gifted' is leaving audiences a bit wobbly. Do you like weepies?
'Yes! This is the kind of movie I would go and see. When I read it I got a little misty-eyed. I have a very big, colourful family who are complex at times. With friends you can always say "fuck off", but with family you have to make it work. The stakes are higher.'
You play a different kind of superhero – a regular guy trying to do the right thing, raising his niece the best way he can. How was that?
'Captain America is so selfless and noble. Frank is a little bit more of a gorilla, not quite as lucid with his emotions. He doesn't really know how to process things. He bottles up his feelings and buries them. That's very much not like me. I'm an open guy so it's fun to play the opposite.'
Your co-star Mckenna Grace was nine years old when you shot 'Gifted'. Did you want to make films when you were her age?
'I think I was a shit actor all the way until… I still may be! I certainly did not have the emotional maturity to navigate complex performances when I was that age. I wanted to be an artist. I was really into painting, drawing and animation. I wanted to work for Disney.'
Chris Evans and Mckenna Grace in 'Gifted'
'Emotion gets the best of me sometimes

'

How would you have coped with fame at a young age?
'I probably wouldn't have handled it well. I struggle with it even now. It's a tough business.'

You've talked openly about anxiety. Do you think it's important that men in the public eye talk about their mental health?
'I guess it's important. To be honest, I talked about it for a more selfish reason. I don't know how not to be candid, how not to say exactly what I'm feeling. I'm glad it helps, but I can't pretend to be noble and say I did it for other people.'

What keeps you sane? I heard you're big into meditating. And you're a fan of the spirituality book 'The Power of Now'.
'That is everything. Consciously and proactively taking time to still your mind and be present is the best armour I can possibly think of. It's important to carve out part of your day, every day, to truly unplug.'

You tweet about planned parenthood, LGBT rights and Trump's plans for taxes. Do you feel like you have a responsibility to use your status as a celebrity for good?
'Twitter is a beautiful platform; you can shine a light on things that you think deserve attention. Right now everything is highly politicised. Sometimes it feels like you're fighting evil but that's the stuff you have to be careful of. Everyone is so angry, you have to not lose your own credibility by letting emotion dictate how you express yourself. I don't always do it. Emotion gets the best of me sometimes.'
Chris Evans as Captain America
'T

here will be some tears when I have to hang up the suit'

Do you think your tweets make a difference?
'My mother is a hippie, I grew up in Boston in a very liberal household and Hollywood is a very liberal place. I can't say that I'm always interacting with Trump supporters – I don't know that many – but I try my best to understand where they are coming from. We have to allow for differences of opinion and compromise.'

You're reaching the end of your contract with Marvel. Are you looking forward to ditching the tights?
'There are two sides to that coin. It's exciting to not have any sort of professional obligation, but it has been a wonderful sense of job security. I'm sure there will be some tears when I have to hang up the suit. [Playing Captain America] has been the best decision I've ever made in my life.'

Last question. Are you used to having your face on lunchboxes and pyjama sets?
'Oh yeah. It was weird at first but now it's old hat. My mother has all of it. Her attic has turned into a museum of Captain America memorabilia.'

'Gifted' is in UK cinemas June 16.
Read our review of 'Gifted'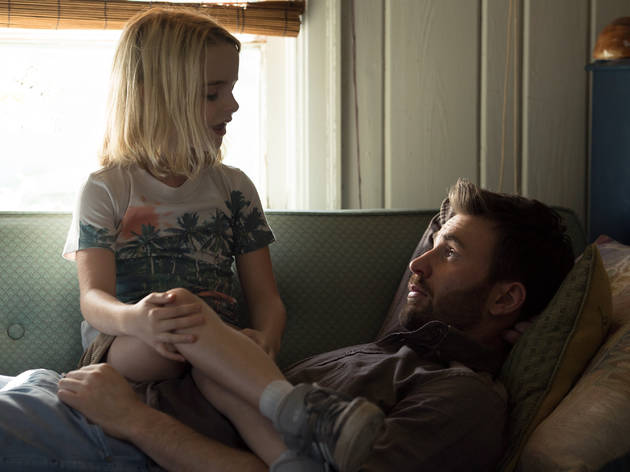 'Gifted' boasts an A+ cast, but child actor Mckenna Grace outshines the bigger names in this sweet and sentimental family saga as Mary, a precocious, alarmingly intelligent seven-year-old living with her uncle Frank (Chris Evans) in a scruffy, sun-kissed corner of Florida.