Douglas Booth interview: 'These people kill with charm'
The rising star tells us how he poshed up (a bit) to play a toff in 'The Riot Club'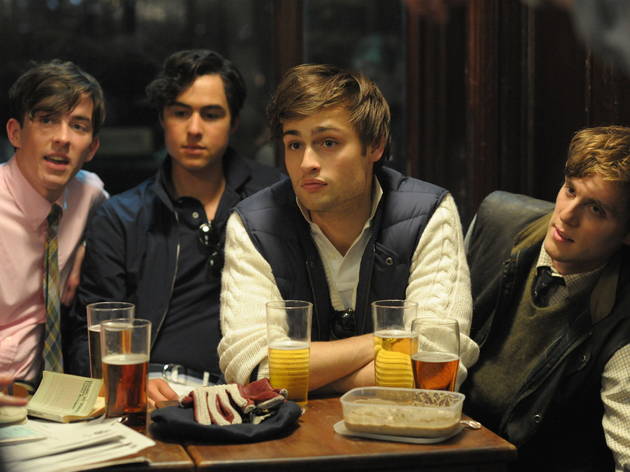 'Offensively attractive' is how Emma Watson described Douglas Booth after starring with him in '
Noah
'. She wasn't kidding. Booth has taken five long-haul flights in seven days and here he is, looking like something Da Vinci painted on the Sistine Chapel. The 22-year-old, raised in London to an artist mum and financier dad, is in town to promote '
The Riot Club
'.
Directed by Lone Scherfig, the film is inspired by the Bullingdon Club, the Oxford dining society whose ex-members include Boris Johnson, David Cameron and George Osborne. In the movie, we find the lads on a 'trash': getting wasted and smashing up a gastropub because, well, they can settle up with a fat cheque afterwards.
How posh are you?
'People keep asking me that. Not that posh. I had to do loads of research. We went to Eton, which was fascinating. We had a cup of tea with 17-year-old Lord-What's-His-Face – he was very charming and we took him out to lunch and picked his brain.'
Your character Henry is not just arrogant. He's also super sleazy. How was that?
'By the end of the day I felt rank, so dirty. The banter was flying around and it wasn't necessarily nice. But we'd have to put ourselves into that mental headspace. And we found ourselves saying stuff we'd never say. The poor girls [actresses Jessica Brown Findlay, Natalie Dormer and Holliday Grainger] coming on set – I think they found it intimidating.'
You had secret meetings with former members of clubs like the Bullingdon. Did you like them?
'Yes. That's the mad thing. You sit across from these guys, and they're lovely. These people kill with charm. When they're at the club it's a pack mentality. One of them said that going into these dinners is like going into Narnia – they feel protected by the history of the club and they become different people. When I read the script I thought: People can't behave like this. They're not really going to smash glasses and tear down the curtains. Then you speak to them: and yes, actually they would. They all talk slightly apologetically and sound embarrassed: "That was
terribly
silly."'
Is it a political film?

'I didn't sign up to make a political film, but you know how you feel when you walk out of the film. You feel in your gut this is wrong. The last frame of the film pisses me off – I think it holds up a mirror to society; it's about elitism and entitlement.'
How do you 'trash' a room sober?
'You drink a lot of coffee and snort glucose. And drink grape juice, which actually makes you feel more hungover than if you had actually got wasted.'
Emma Watson called you 'old man-ish'. What did she mean?
'That's very observant. My friends joke I'm a 90-year-old stuck in a young man's body. I'm dyslexic and at school I always had to work twice as hard as anybody else. I knew I wasn't going to become a doctor or an accountant, so I took up the trumpet and decided I wanted to be the next Louis Armstrong. Once I decided acting was what I wanted to do, I'd spend the whole of Saturday in the basement of the Guildhall. I just think if you're going to do something, do it properly.'
What's the worst thing you have ever read about yourself?
'That I'm less talented than a dead sheep!'
This is not a film about the Bullingdon Club, but there's a moment where you all pose for a photo that's exactly like the famous Bullingdon snapshot. Obviously you're all much better-looking than Boris and Dave...
'David Cameron was a good-looking chap in his day!'
Does it ever get annoying, how people bang on about you being so handsome?
'In a way, I suppose. It's a weird thing to talk about, but I'm hopeful they'll stop. Not that I'm comparing myself to these people, but if you look at men who were beautiful when they were younger – Johnny Depp, Brad Pitt, Leonardo Di Caprio – they worked their way out of it. They aged.
'It's difficult, because people often want the quirky-looking guy. But in my first performance I played Boy George, looking completely different, especially later, addicted to heroin. I think Eddie Redmayne is ridiculously handsome and he's playing Stephen Hawking in "The Theory of Everything". People will stop talking about it.'
'The Riot Club' is released in UK cinemas on Fri Sep 19.
Watch 'The Riot Club' trailer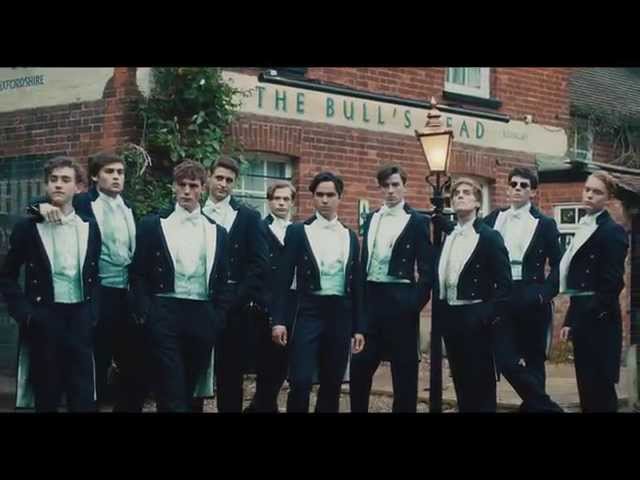 Read our review of 'The Riot Club'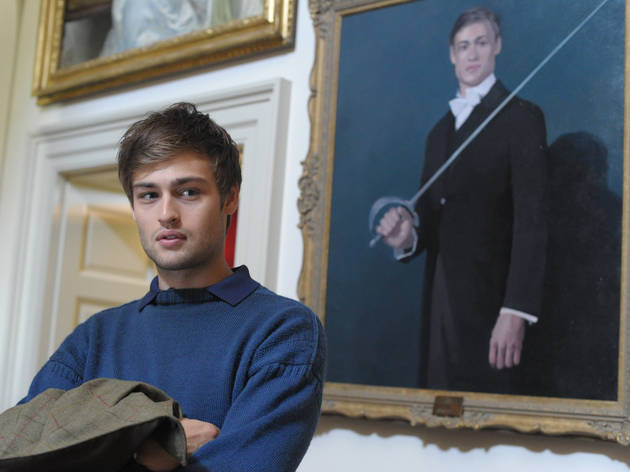 Wade's dialogue is totally convincing, all in-jokes and boarding school banter. The trouble with 'The Riot Club' is that dramatically it never quite comes together. The shift into darker territory later, escalating in the early hours into a frenzy of violence, feels inauthentic.
See the full review of 'The Riot Club'