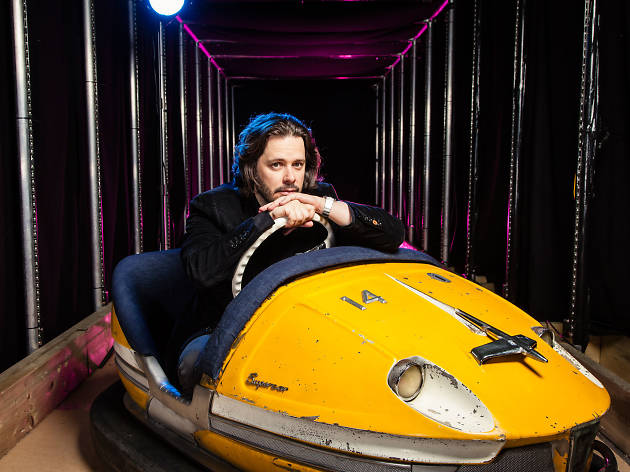 Edgar Wright: 'I didn't know if I was ever going to work again'
The director who risked it all by walking out of superhero movie 'Ant-Man' is back with 'Baby Driver', the summer's coolest film
Straight outta Somerset, writer and director Edgar Wright is the man behind beloved comedies 'Shaun of the Dead' and 'Hot Fuzz'. In 2014, with Hollywood at his feet, he walked away from Marvel's 'Ant-Man' citing creative differences. It was, he admits, a risky move.
Now, he's back with a new film that's entirely his own vision. 'Baby Driver' is a slam-bang car-chase action flick choreographed to a soundtrack of funk, soul and old-school pop. Hollywood pretty boy Ansel Elgort stars as a getaway driver who suffers from tinnitus – blocking out the ringing in his ears with music. Guaranteed to put a smile on your face, the movie feels like the work of a filmmaker with a new lease of life. Appropriately enough, we meet Wright on the dodgems. 'Baby Driver' is such an upbeat film.
Is it a new beginning after a rocky few years?
'When you do something quite bold like walking off a big film, you don't know for sure if you're ever going to work again. But here's the irony. I thought that doing a big franchise movie would give me the muscle to get a film like "Baby Driver" made. And in the end, I did it anyway.'
'Baby Driver'
'I had the germ of the idea back in 1995, in a flat in Bounds Green'
So you wanted to make this movie for a while?
'Yes. Since before "Spaced". I had the germ of the idea – an action movie set to music – back in 1995, in a flat in Bounds Green, listening to "Orange" by the Jon Spencer Blues Explosion over and over. Then later I had this idea: what if it's a young getaway driver – this kid who's an apprentice in a gang? It's like "Heat" or "Reservoir Dogs" through the eyes of the office gofer.'
Is the film also about how people relate to music?
'Right. Ansel's character can't drive without the right music playing. He doesn't just want music, he needs music. I really have to motivate myself with music. If I'm driving and the radio doesn't work, it's like hell on earth. If I'm at the gym and the wrong kind of music's playing, I cannot do it.'
Did you ever have musical ambitions of your own?
'When I was a kid I played the piano but – sob story! – my parents had to sell it. I think sometimes you make movies to live vicariously, to experience something you can't do.'
Is it true that you spent time with real crooks?
'Yes. Me and Joe Cornish got these two getaway drivers drunk in the Groucho. We asked if they ever played "Grand Theft Auto". The older one goes: "My son does, but I never have." The younger one goes: "It's as close as you can get to the real thing!" I did the same in LA, I thought: If I'm going to make an American crime film and I'm a middle-class guy from Somerset, I'd better get it right. The main guy I spoke to was called Joe Loya, a bank robber in the '80s. He turned out to be a fan of "Hot Fuzz".'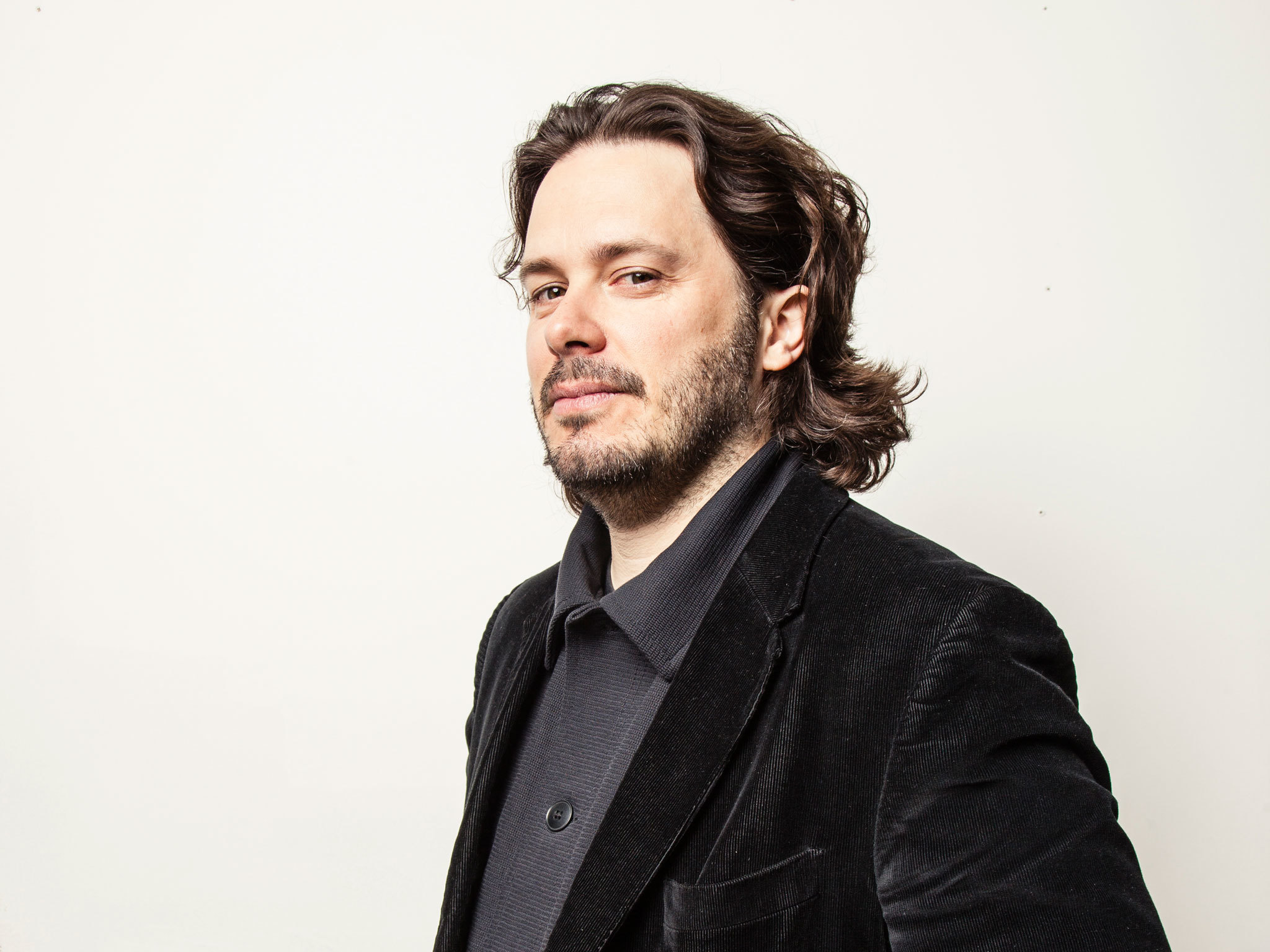 Edgar Wright by Andy Parsons
'I really have to motivate myself with music'
How did you prepare to direct the car chases?
'Well, I had great collaborators, guys who'd worked on Bourne and Bond. We made things harder by refusing to use a lot of green screen. With a certain franchise that shall not be mentioned, the actors are never in those car chases – it's all green screen.'
Could you see yourself making a big blockbuster?
'I'd be a fool to say never. But if you get the chance to make original movies, you've gotta do it. And it's so satisfying to say that a movie I dreamed up in my head is now coming out into cinemas.
'Baby Driver' is in UK cinemas June 30.
Read our review of 'Baby Driver'
Music sounds better when you're on the road. In 'Baby Driver', 'Shaun of the Dead' director Edgar Wright takes the car-chase action film – loaded with tyre squeals – and weds it to a cracking jukebox playlist. The result is the most supercharged piece of motorised choreography since John Landis destroyed a fleet of cop cars in 'The Blues Brothers'.
Support Time Out
We see you're using an ad-blocker. Ad revenue is Time Out's main source of income. The content you're reading is made by independent, expert local journalists.
Support Time Out directly today and help us champion the people and places which make the city tick. Cheers!
Donate now