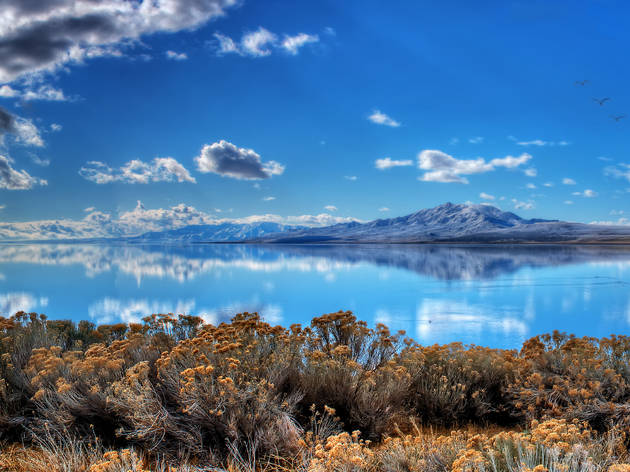 Eight reasons to swap London for Utah
Discover the jaw-slackening sights of the 'natural Hollywood'
Between May 31 and June 3, The Sundance Film Festival in London brought the most exciting films from the US indie scene to the capital. From the compelling 'Leave No Trace' to the outrageous 'Never Goin' Back' to the downright terrifying 'Hereditary', it showcased an eclectic, essential selection. But let's not forget the place the festival, founded by Robert Redford's Sundance Institute, first began. Utah is not only the birthplace of a ground-breaking film festival, it's also the backdrop for more than 1,000 movies and counting. No wonder the state is often called 'the real Hollywood Hills'.
If you love movies, you'll love Utah. Whether your taste runs to cutting-edge indie films or big-budget blockbusters, classic westerns or quality TV, there's something for you to see and experience. But Utah is so much more than just a movie backdrop. Home to the unmistakable landscapes of the Mighty Five National Parks and, so the state claims, the 'Greatest Snow On Earth', the opportunities for relaxation, adventure and culture in Utah are frankly overwhelming.
Following the Sundance Film Festival: London's triumphant return, here are eight reasons why Utah is the ultimate destination for film fans of every stripe, with some suggestions for places to visit and things to do, inspired by the big screen.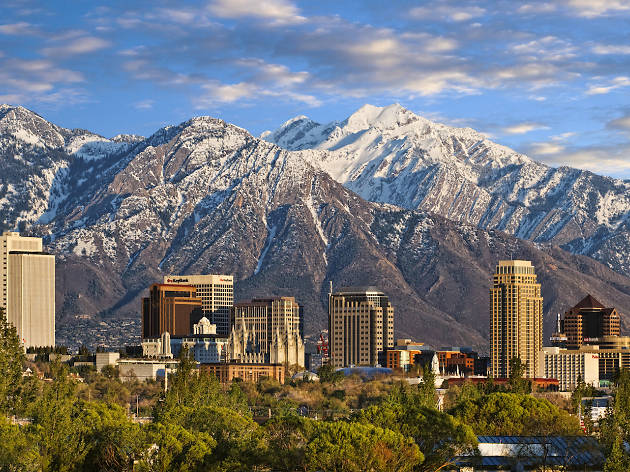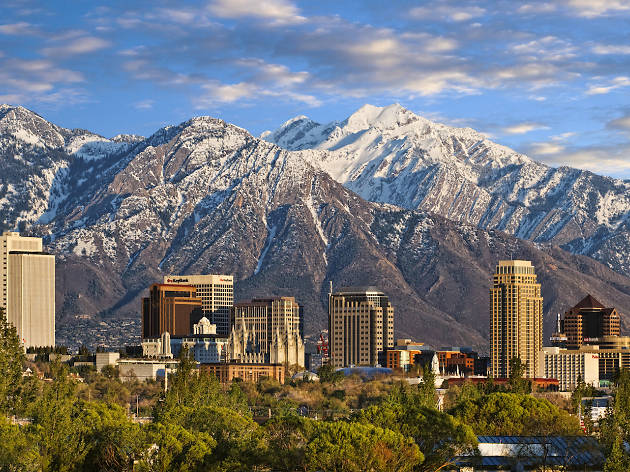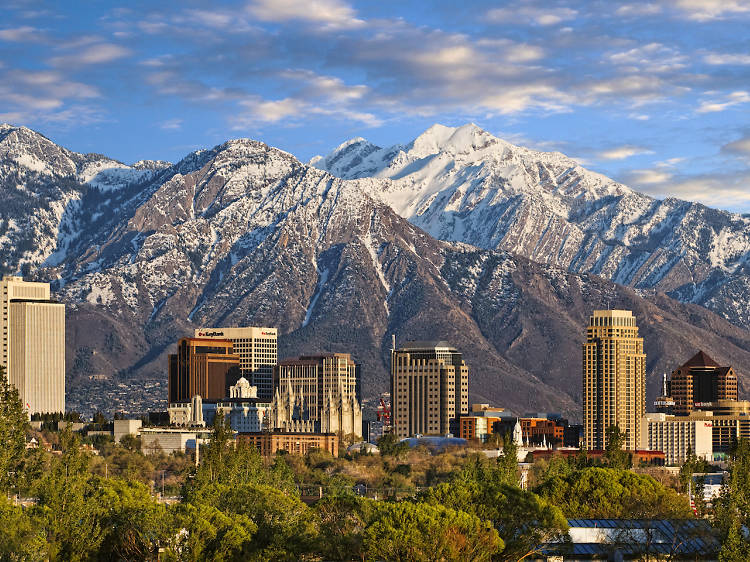 Douglas Pulsipher
If you're into indie films...
Big-screen magic: Established in 1984, the Sundance Film Festival is the largest independent film festival in the US, launching directors like the Coen brothers and Steven Soderbergh and films such as 'The Blair Witch Project' and 'Call Me by Your Name' on to the world stage. An informal, infectious festival, this ten-day celebration of film is nirvana for every cinephile.

Real-life magic: The Sundance Film Festival takes place in Park City, Salt Lake City, Ogden and the Sundance Mountain Resort. Salt Lake City is a bustling cultural hotspot with a growing craft beer scene, and the historic Temple Square, headquarters of the Church of Jesus Christ of Latter-day Saints (Mormons). Park City, voted by Forbes as one of the 'prettiest' towns in the US, is also renowned for winter sports. More importantly, it's also the place Jim Carrey accidentally shoots an owl in 'Dumb and Dumber'.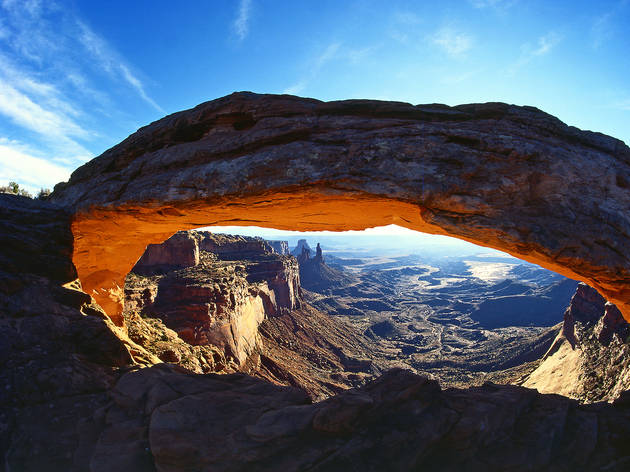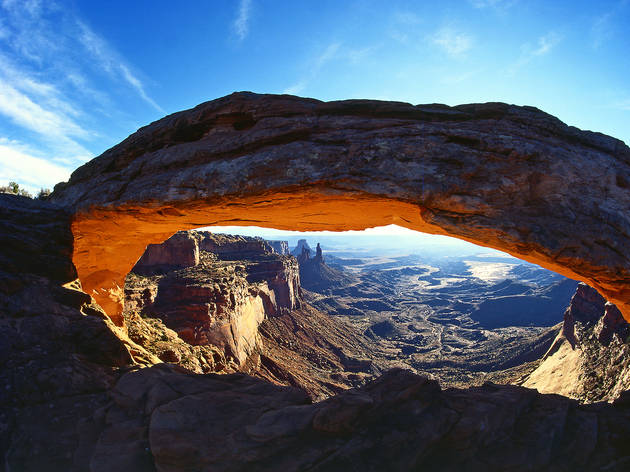 Big-screen magic: Danny Boyle's '127 Hours' is a singularly gripping true story about thrill-seeker Aron Ralston (James Franco), who gets his arm trapped by a boulder in Blue John Canyon. Franco is terrific but Utah is equally spellbinding: a major player in the drama.

Real-life magic: Check out the city of Moab, America's adventure capital, a destination for mountain bikers and off-roaders, plus a base from which to explore the stunning Canyonlands National Park, home to Blue John Canyon. Homestead Crater, in northern Utah, also features in Boyle's film and is the only geothermal scuba diving destination in the continental US.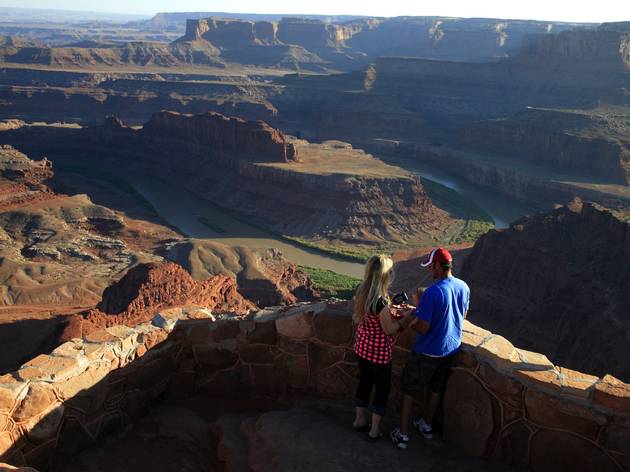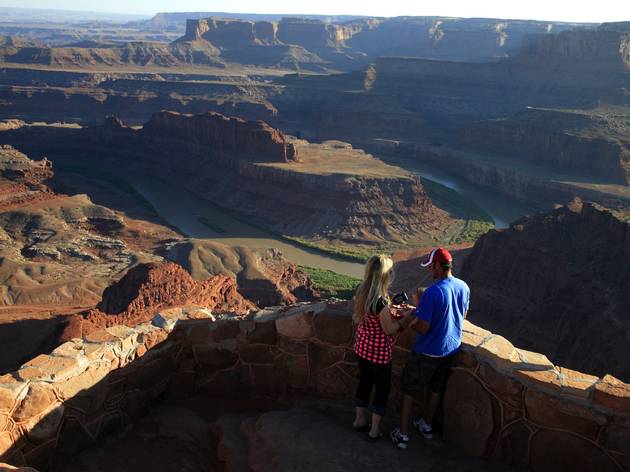 Doug McKinlay
If you're into road-trip movies...
Big-screen magic: Perhaps the greatest road-trip movie of all, 'Thelma & Louise' sees two friends (Susan Sarandon and Geena Davis) go on the run after killing a man in self-defence. On the highway, they find independence, the young Brad Pitt and some of the most breathtaking scenery imaginable – right down to the iconic ending where, pursued by cops, the pair drive over a cliff and into legend.

Real-life magic: That unforgettable finale was shot at Dead Horse Point State Park. Its vertical cliffs, surrounded by canyons, create an unobstructed view of the night sky making it ideal for stargazing (it was Utah's first state park to be designated an International Dark Sky Park). 'T&L' fans also won't want to miss Arches National Park and the Valley of the Gods.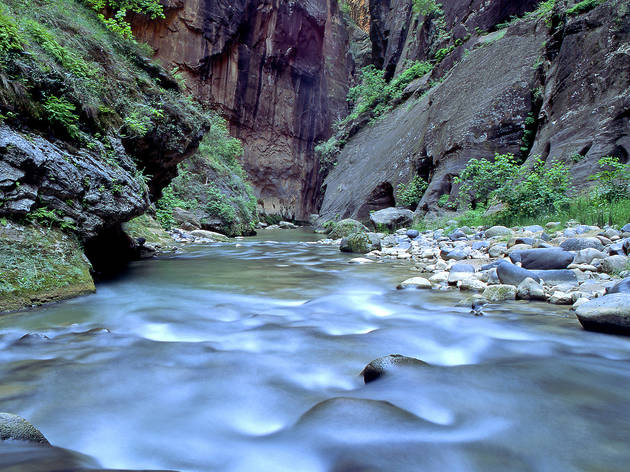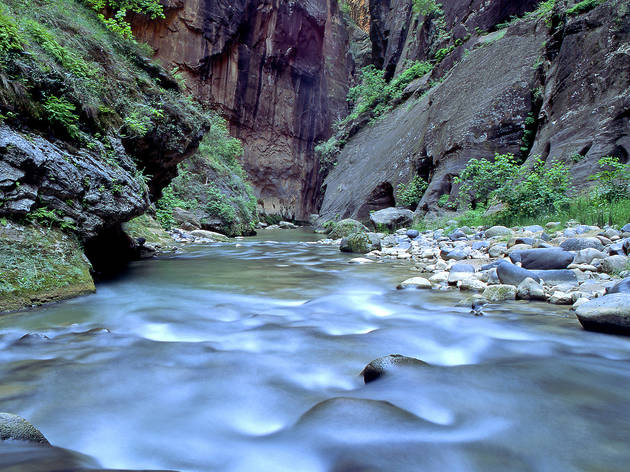 If you're into westerns...
Big-screen magic: When you think of your favourite images from westerns, you're thinking of Utah. Director John Ford's use of Monument Valley in classics like 'Stagecoach' and 'The Searchers' conjures up the poetry of the western. For a funnier take on the genre, check out 'Butch Cassidy and the Sundance Kid', with Paul Newman and Robert Redford endlessly charming as two down-on-their-luck outlaws.

Real-life magic: The real-life Butch Cassidy was born and bred in Utah and the film leans heavily on Beehive State locations, from the charming town of St George to the sprawling majesty of Zion National Park. And Monument Valley has to be seen to be believed – western legend John Wayne called it 'the place where God put the west.'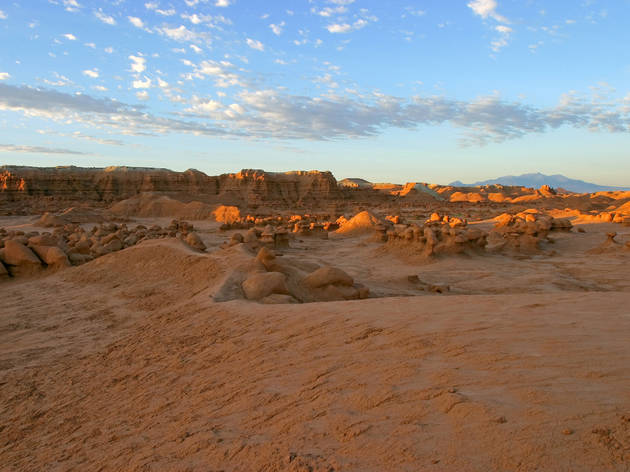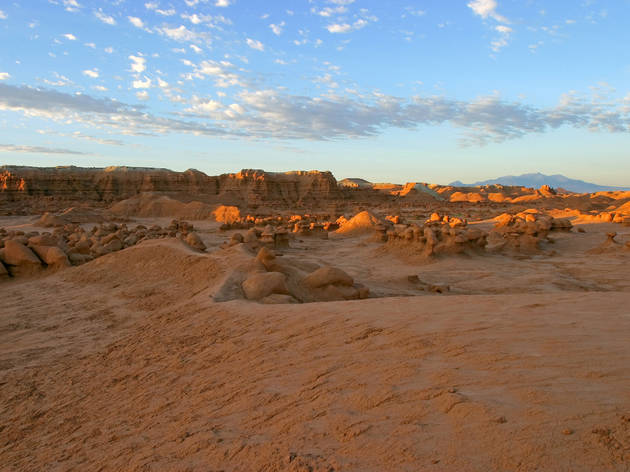 Big-screen magic: Utah has long been a favoured location for science fiction filmmakers due to its eye-catching, almost otherworldly, landscapes. The classic 1968 'Planet of the Apes' sees Charlton Heston emerge from a crashed spaceship on the banks of Lake Powell. JJ Abrams's 'Star Trek' reboot utilises the San Rafael Swell as an alien planet.

Real-life magic: Goblin Valley is the perfect locale for families; a strange, colourful basin, covered with creepy sandstone goblins, with lots of nooks and crannies to explore. 'Star Trek' location San Rafael Swell has another link to movie history – it's where the real Butch Cassidy had his hideout. Lake Powell also plays home to key scenes from 'John Carter' and a classic episode of 'Doctor Who' – 'The Wedding of River Song'.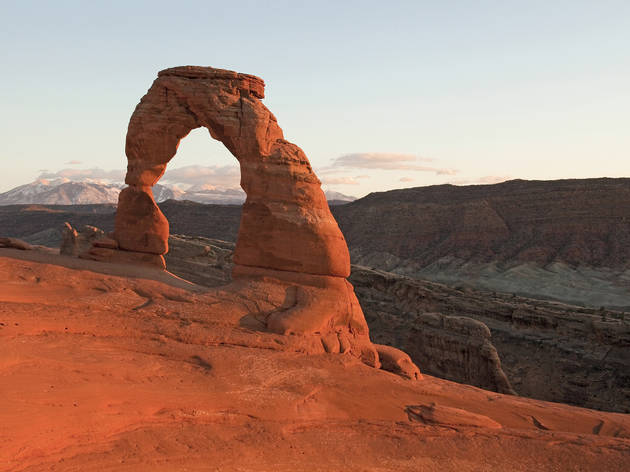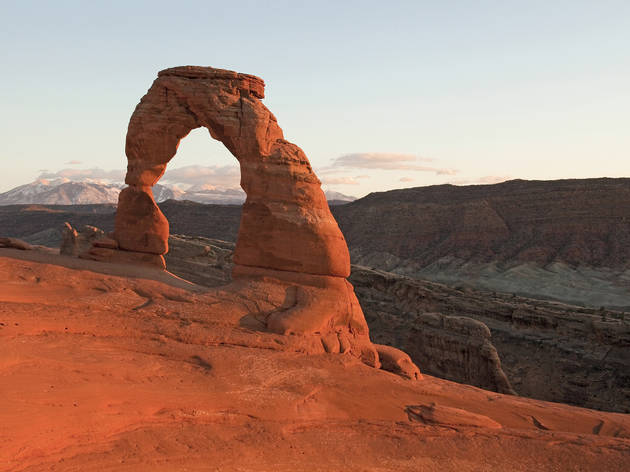 If you're into blockbusters...
Big-screen magic: 'Indiana Jones and the Last Crusade', the third and funniest in the Indiana Jones series, begins with a young Indy (River Phoenix) as a boy scout tracking down the Cross of Coronado in Arches National Park.

Real-life magic: Home to more than 2,000 naturally formed arches, Arches National Park is ideal for touring, backpacking, walking and astronomy. If you have Indy's adventurous streak, you can also check out rock climbing at Snow Canyon State Park, paragliding at Flight Park State Recreation Area and kayaking or stand-up paddle boarding at Sand Hollow State Park.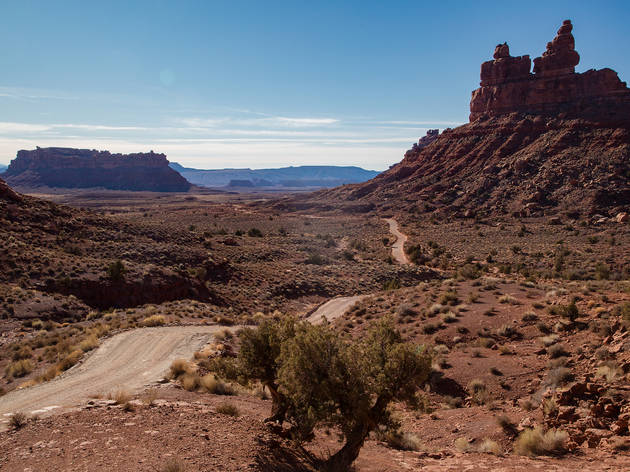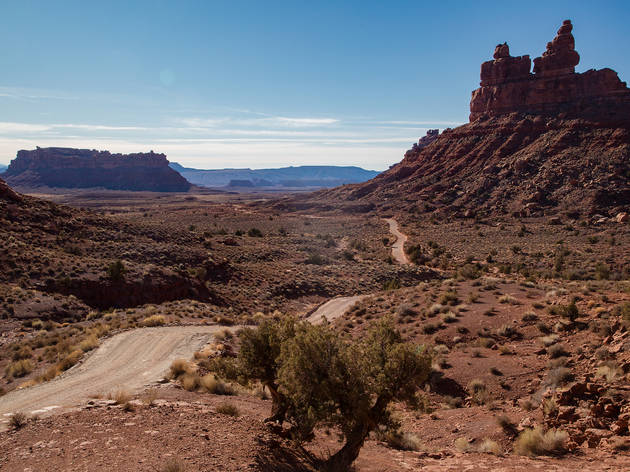 If you're into Oscar-winners...
Big-screen magic: Utah has featured in so many Academy Award-winning movies it should be a regular fixture along with agents and mothers in Oscar acceptance speeches. Perhaps its most iconic location appears in 'Forrest Gump', where the bearded Forrest (Tom Hanks), followed by his disciples, runs and runs all the way to Highway 163 in Monument Valley.

Real-life magic: Keep them peeled for Mexican Hat, the sombrero-shaped rock formation that is impossible to miss. Oscar-winner 'Butch Cassidy and the Sundance Kid' features Grafton Ghost Town, a historic Mormon settlement with serenely peaceful surroundings. And Glen Canyon National Recreation Area, 1.25 million acres of scenic vistas – offering opportunities for water sports or just taking in awe-inspiring scenery – stars in 1968's 'Planet of the Apes', a double Oscar-winner for Best Score and Best Costume.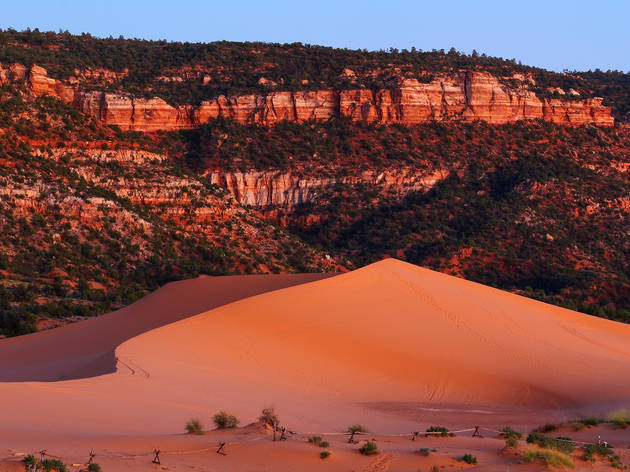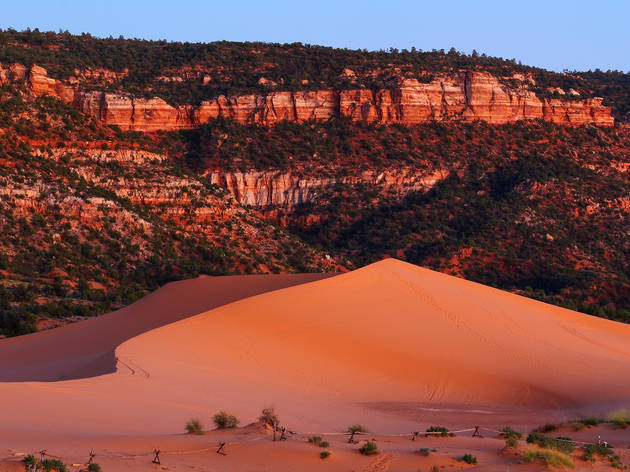 Small-screen magic: One of the greatest TV obsessions of recent years, 'Westworld' mashes up science fiction with westerns then spins it all into some compelling TV. And the Utah backdrops are transportative, whether you're watching at home or fending off shoulder-surfers while watching on your tablet on the tube.

Real-life magic: Named for its Castle-like rock formations, Castle Valley (population: 319) is an essential destination for fans of the show. Other locations include Coral Pink Sand Dunes State Park (ideal for quad biking and sand boarding) and Lake Powell. Just keep your fingers crossed you don't see Ed Harris's Man in Black.