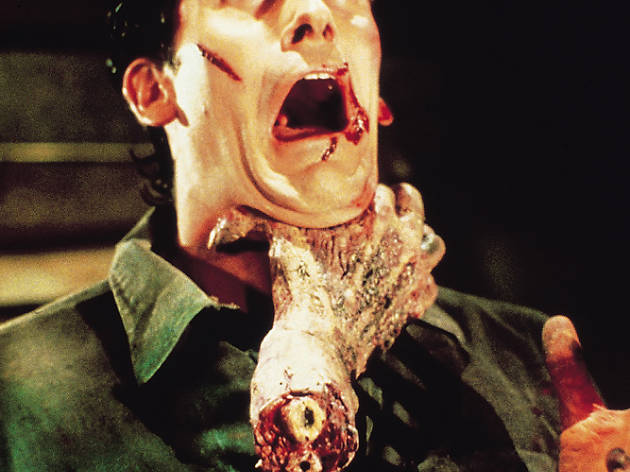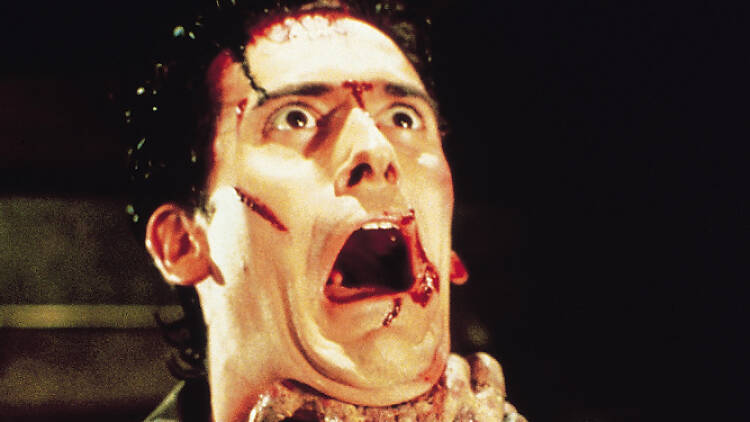 Not so much a sequel, more a self-parodic reprise, like some black comic nightmare in the damaged brain of sole survivor Ash (Campbell). This time though, tired of cowering in the corner, Ash gets tooled up with a shotgun and a chainsaw, and lets the monsters suck on some abuse. Meanwhile, four other victims - none of whom has ever seen a horror movie - arrive at the shack and start settling in, unaware that they'll be dead by dawn. The dialogue has been pared to the bone, the on-screen gore toned down, and the maniacal laughter cranked up to full volume. Using the same breathless pacing, rushing camera movements and nerve-jangling sound effects as before, Raimi drags us screaming into his cinematic funhouse. Delirious, demented and diabolically funny.
Release details
Cast and crew
Director:
Sam Raimi
Screenwriter:
SamRaimi, Scott Spiegel
Cast:
Bruce Campbell
Sarah Berry
Dan Hicks
Kassie Wesley
Theodore Raimi
Denise Bixler

Average User Rating
1.3 / 5
Rating Breakdown
5 star:

0

4 star:

0

3 star:

0

2 star:

1

1 star:

0
I recently watched and loved the original Evil Dead movie.The only other of the trilogy i had previously seen but not much liked was this,that was nearly 20 yrs ago & i was a teenager so maybe i was wrong.Having ordered the dvd & re watched it,i was no more impressed than i had been all those yrs ago in my youth.The problem for me is this,the first film had a little of everything,it was scary,funny,inventive & very impressive having been made on such a small scale/budget.This is of course has a much bigger budget & production values but there`s no build up,it`s never scary & to me not very funny.It get`s 2 stars for being watchable,i know the film has a massive following but i`ll give the third film a miss.I do still recommend later Raimi films,especially those made before the Spiderman films.