Five ways 'Zoolander' predicted the fashion future
Onesies and selfie‐faces and the homeless look – here's how ridiculously good‐looking male model Derek Zoolander forecast today's fashion trends in 2001
It's 15 years since the first 'Zoolander' movie was released. The 2001 fashion satire managed to be both stupendously silly and also so true to life that it's now fashion's favourite movie, beloved by fashion designers and magazine editors. With Derek and Hansel making their return to the big screen this week, here are the ways the original predicted the fashion future.
The first movie sees evil villain Mugatu (Will Ferrell) presenting a collection of clothes inspired by the outfits of homeless people, Derelicte. At the time this seemed totally offensive and ridiculous, but last year a top beardy male model was declared 'the ultimate hipster' after revealing: 'I take style tips from everything, even kids and homeless people. They can put anything together and it just works.'
Onesies
Towards the start of the first film, Derek is shown hanging out with his model mates wearing a kid‐like penguin romper. Fast‐forward more than a decade and Cara Delevingne's commitment to Kigus made onesies a must-have.
Derek's set of signature poses got him mocked by
Time
magazine, but, 15 years on, selfie culture has left us all with our own signature photo faces. Plus, has anyone noticed 'duck face' really resembles Blue Steel?
We can't confirm or deny whether major fashion models have adopted Hansel's orgy lifestyle. His passion for yoga, juicing and quoting spiritual mantras is very Instagram 2016, though. The likes of the Victoria's Secret models and #eatclean bloggers are all about promoting the zen life. All while wearing Prada, of course.
The turtleneck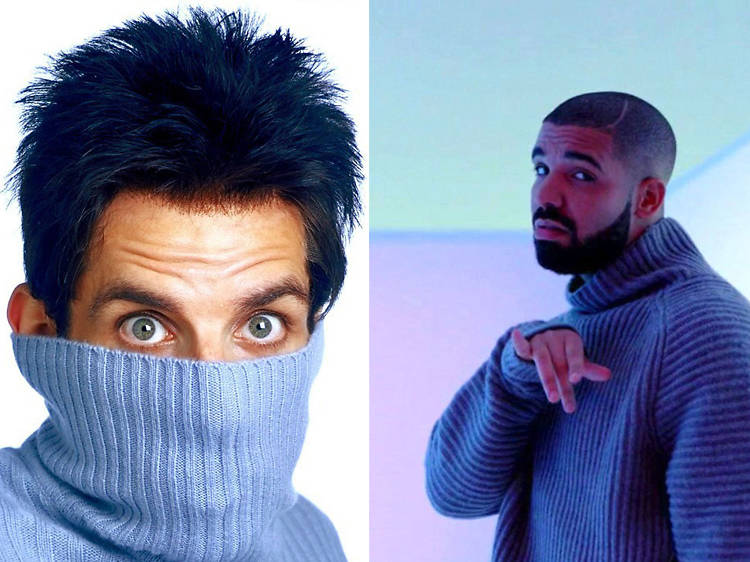 All we're saying is Drake's look in the Hotline Bling video is very reminiscent of the early 'Zoolander' promo shots.
Read our review of Zoolander 2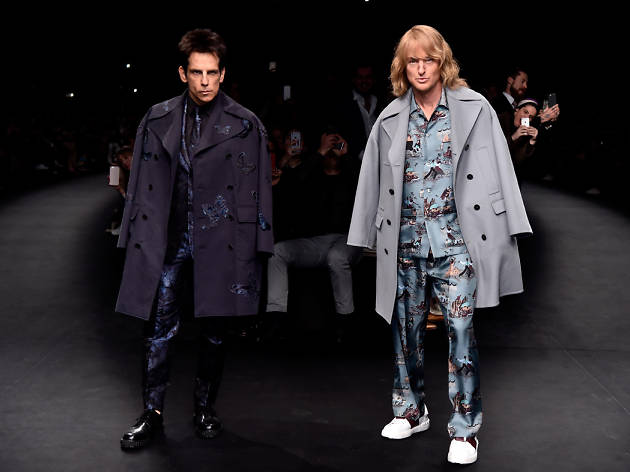 Ben Stiller and Owen Wilson return as dopey male models Derek Zoolander and Hansel, who are recalled to the world of haute couture after a string of murdered celebrities mysteriously use their last breaths to take 'Blue Steel' selfies – mimicking Derek's famous catwalk pose...