'Freaks and Geeks' alum Busy Philipps on finding new fame through Instagram stories
The 'Freaks and Geeks' and 'Dawson's Creek' star on her upcoming comedy 'I Feel Pretty', a secret new project with Tina Fey and her candid Instagram stories
You'd be forgiven for not immediately recognising Busy Philipps. But cast your mind back to the late '90s or early noughties and you might remember this 38-year-old actor from two of the most influential US TV teen series ever.
Perhaps most memorably, she played Kim Kelly in creator Paul Feig and producer Judd Apatow's perfectly written comedy 'Freaks and Geeks'. The queen 'freak', she prowled the corridors of William McKinley High slamming lockers like only the best TV school bully can.
And from 2001 to 2003 she was part of the 'Dawson's Creek' cast. Admittedly it was in the show's slightly dodgy 'college years', but as Audrey Liddell she was accepted as an honorary member of the Capeside cohort – showing girl-next-door Joey (Katie Holmes) how to have a good time.
In the last 20 years, though, Philipps hasn't exactly hit the big time. There were a few small roles, such as in 2004's 'White Chicks', and a TV comeback in Courteney Cox's sitcom 'Cougar Town'. But there's a twist in this story: in the past two years Philipps has found a new, unexpected audience through… wait for it… Instagram Stories.
Some of her stories have reached near-legendary status. She did a series after she was locked out of her house in the middle of the night after the Golden Globe Awards. There's another where she dyes her best mate and fellow 'Creek' star Michelle Williams's hair pink. And then there was the time she burnt the back of her eyeballs during a particularly sunny photoshoot and ended up in A&E. In short: her stories have the sort of plotlines sitcom writers would kill for.
In fact, they've been so popular – reportedly getting 200,000 views a day – that last year The New Yorker ran a piece on them. Title: 'How Busy Philipps became the breakout star of Instagram Stories'. You know you've had an impact on contemporary culture when you're thinkpiece fodder.
She chats with me on the phone from New York, where she's been publicising her new film 'I Feel Pretty', a comedy co-written by her husband Marc Silverstein and starring Amy Schumer. On the topic of her Instagram success, she's not entirely sure what has resonated so strongly with people. 'I think part of it is because I'm truly not trying to manufacture something,' she says. 'It's a thing that has come about organically and naturally to me.' For an actor seeking an audience, it seems as good a platform as any. 'I certainly appreciate the fact that people enjoy what I have to say and that I bring them entertainment and joy. Those are all the things I've wanted to do in my life.'
It would be pushing it to claim her stories are revolutionary (and of course they are very LA) but there's something in them that feels refreshing. They're honest and funny, and just what you want when you're on the bus home after a shitty day at work. They're also most popular with young women – probably the same ones who grew up watching her on TV.
To her credit, she doesn't shy away from talking about bigger stuff too, openly discussing her struggles with anxiety, parenthood and on-off health problems.
Here's another twist – her newfound fame might just be opening doors beyond the confines of social media. She's been commissioned to write a book: 'It's an autobiography, a series of essays,' she tells me. And this year she seems to be everywhere – she's 'working with Tina Fey on something' she can't tell me about, plus she's guest-starring in the upcoming fourth season of 'Unbreakable Kimmy Schmidt' (starting on May 30 on Netflix).
So, 2018 looks like it might be a watershed year for Philipps. 'Is it all taking off?' I ask her. 'Yeah, I'm feeling good about it,' she says. 'There's a lot happening.'
'I Feel Pretty' opens Fri May 4.
Check out the movies we can't wait to see this year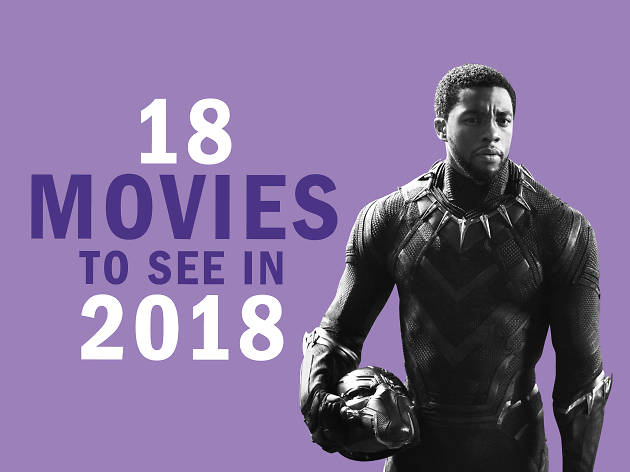 There's plenty of cinematic joys to look forward to this year, with sharp-edged indies, ambitious blockbusters and, yes, the odd sequel ahead. Here's a select few to put in your diaries.