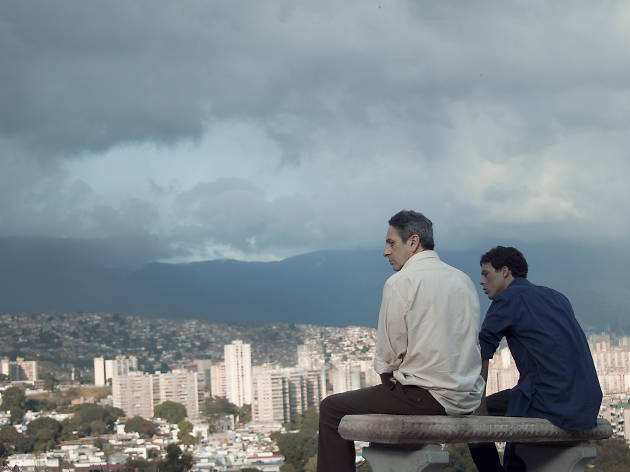 A middle-aged man and a streetwise teenager form an unlikely bond in this Venezuelan drama
This artful but unconvincing Venezuelan drama won the top prize at the Venice Film Festival last year, in what must have been a weak field. 'From Afar' is loosely a love story, though a deeply unromantic one. Middle-aged dental technician Armando (Alfredo Castro) likes to pick up teenage boys on the streets of Caracas and masturbate while they pose semi-naked. The latest object of his desire is Elder (Luis Silva), a 17-year-old petty crook and gang leader who batters Armando and steals his cash – then gradually starts to soften.

First-time director Lorenzo Vigas tries every trick in the arthouse book – long silences, meaningful looks, sudden cutaways, out-of-focus imagery – to sell his story. But it doesn't work. The central relationship isn't remotely believable. Which isn't to say 'From Afar' holds no pleasures: the photography is starkly lovely, the slow drip of information is smartly handled and the central performances are appealingly ambiguous.
Release details
Release date:
Friday July 1 2016
Duration:
93 mins
Cast and crew
Director:
Lorenzo Vigas
Screenwriter:
Guillermo Arriaga
Cast:
Alfredo Castro
Jericó Montilla
Luis Silva