Gemma Arterton: 'Now is a really exciting time for women in film'
Gemma Arterton's new movie takes a feminist angle on WWII. She tells us about bringing the fight to the male-dominated film industry
'Films stick with you,' Gemma Arterton stresses, as she leans across the desk of a central London office. 'They're with you for your whole career so you really have to know why you did them.' The 31-year-old actress is dressed top-to-toe in tomato today. It's the kind of 'fuck you' outfit you wear to meet an ex for dinner, so it's no surprise that she's ready to speak her mind.
She's here to talk to me about her new movie 'Their Finest', a feminist-angled romance set during WWII. She plays a writer who enters the movie business to write romantic 'slop' for propaganda films. Her character Catrin Cole is based on a real woman, Diana Morgan, who wrote for Ealing Studios at the time. Cole flourishes once she's given the opportunity to flex her talent. It's certainly reflective of Arterton's own journey.
A few years ago you probably knew the Kent-born actress as a Bond girl. She spent her early career getting cast in arm-candy roles, which she says she took because she was 'grateful' for the opportunities. Now, she's an accomplished stage actress and a film and TV producer, having started her own production company with two female friends. And she's not afraid to dish the industry dirt...
What was it that drew you to 'Their Finest'?
'I loved the period. The war gave so many opportunities to women but it was also a very bizarre time to be in London. I didn't know about propaganda filmmaking or the roles women played in it. I thought it was really fascinating.'
It's a bit of an untold take on the wartime story, isn't it?
'Yes. Usually we tell stories of the battlefield or what was happening in Germany. We don't really talk about what was happening at home, but as well as being a time of pressure and loss, it was a great time for women finding out about themselves. They were being called into munitions factories and driving buses.'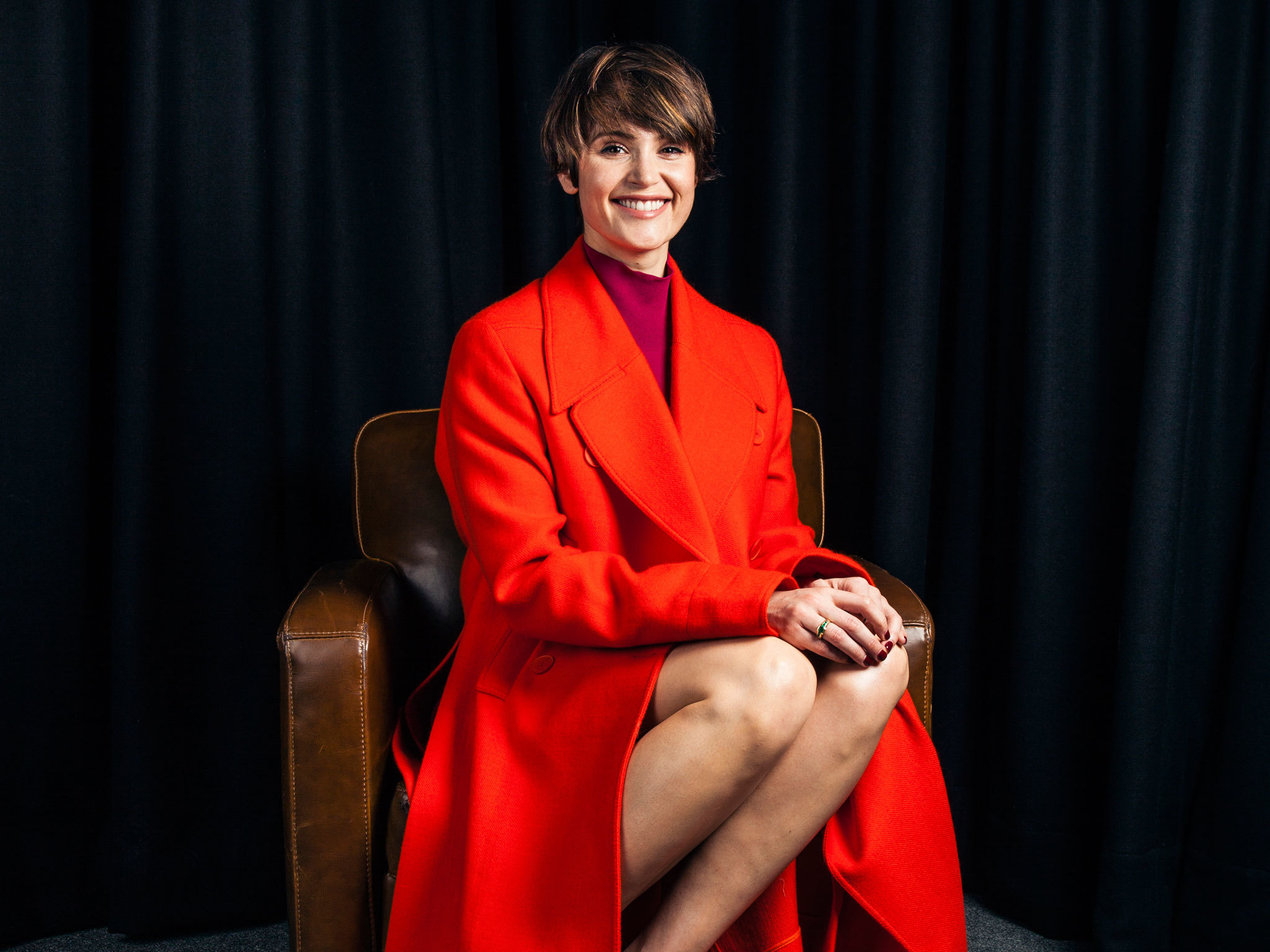 Gemma Arterton by Andy Parsons
'At first I was just taking what I was given. Now I have a little bit more respect for myself'
The film has a very feminist message; you've become more outspoken about your politics in recent years too – how's that been?
'When I first started talking about being a woman in the industry I got into trouble. Not many people were speaking out like they are now. Now everyone talks about it. It's brilliant. You don't have to be prim and prissy about it; you can be fun and gross, you can have an intelligent voice and be working-class as well.'
How has the way you've chosen roles changed over the years?
'At first I was just taking what I was given. Now I have a little bit more respect for myself. Especially because I've done some really challenging theatre. My film roles should reflect where I am in terms of theatre, which is more complex stuff. I care about what I do so much that now it has to be something I really believe in for me to invest my time.'
In the film your character is paid less because she's a woman and female writers write the 'slop'. How far do you think things in the film industry have progressed since then?
'Now is a really exciting time as there's focus on female writers, female directors and female-centric films. The Bafta rules about gender balance on film sets are going to change everything. We've still got a way to go, though. I'm starting to try and produce films, and I've found you can get the best script in the world but if the finance people aren't going to give you the money for it then that's the problem.'
Do they think people won't go and see female-centric films?
'They want to know who the man is. They'll say "We'll make this film if it's got a really famous man in it." Then they'll ask: "Can you write up the male part?" Well, no: it's about a group of women…'
You've started a company called Rebel Park Productions. Do you enjoy producing?
'I love it. I've always had an eye on getting things together, and the process of how a film is made. We're working on a historical drama – which is a bit of a passion project of mine – and a comedy. It's about pregnancy and it's really funny.'
Does 'Their Finest' have a gender-balanced team behind it?
'Our film has a female editor, writer, director and producer… so it is quite balanced. The industry is still male-dominated, though. I was in Paris and I was talking to a woman who was one of only three female sound mixers in France. She was saying that women don't go for that job because they think: It's a technical job, it's a man's job. Hopefully the Bafta rule will change that, and more young women will go into those roles and succeed.'
Gemma Arterton in 'Their Finest'
'The war gave so many opportunities to women'
Who inspired your career?
'Björk. She's been my biggest inspiration through everything I've done. She's an individual, she's true to herself creatively and she never backs down. She has this vision outside of everybody else's comprehension, and ten years later we catch up with it. She's my ultimate heroine.'
'Their Finest' is set in London during the Blitz. Whatís your favourite thing about the city?
'I just love walking. I live in Battersea and it takes me about an hour and half to walk into town and I love it. I listen to podcasts as I walk along the Embankment. We have the best theatre and music scene: it's why I choose to live in London. I'm really looking forward to seeing "Angels in America". I love the Roundhouse, and I love Brixton Academy because I went to my first gigs there…'
What were they?
'My first ever gig was some skanky ska-punk band at the Astoria, but I saw No Doubt at Brixton when I was 13. I also saw Garbage there at a similar time. Then Massive Attack, Death In Vegas, The Prodigy. When I first went there, I thought people lived in those little doorways at the side [of the stage] like: "These people are hardcore, they must be deaf or something".'
What's a good night out for you?
'I just love being with my friends, putting music on and being silly. The other week we had a party at mine and we ended up listening to heavy stuff from our teenage years, like Rage Against The Machine and Nine Inch Nails, at 5am. My neighbours were not happy.'
Finally, do you have a life motto?
'I do, and it's a bit cheesy. It's from the Kate Bush song "Cloudbusting", which is my favourite song. She says: "I just know that something good is going to happen, I don't know when, but just saying it could even make it happen."
'Their Finest' is in UK cinemas April 21.
Read our review of 'Their Finest'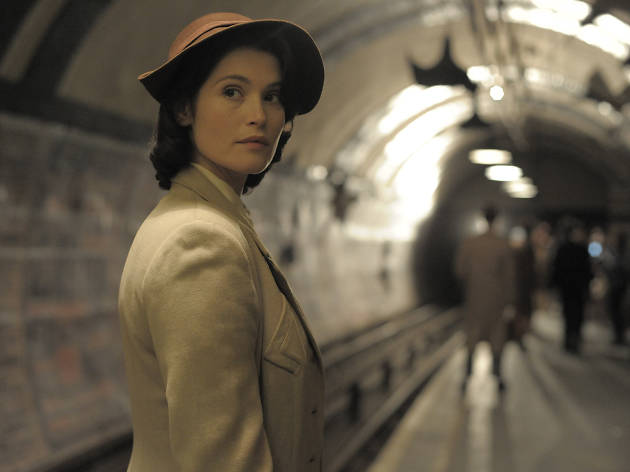 It may have been a bleak period in human history, but the Second World War was a golden age for British cinema, as filmmakers discovered purpose and commitment in stories of resistance, fortitude and togetherness. 'An Education' director Lone Scherfig's witty, sophisticated and unexpectedly sober romcom pays tribute to those artists – writers, actors, directors, producers, even agents – and slips in a spry, timely investigation of women's roles in cinema for good measure.
Support Time Out
We see you're using an ad-blocker. Ad revenue is Time Out's main source of income. The content you're reading is made by independent, expert local journalists.
Support Time Out directly today and help us champion the people and places which make the city tick. Cheers!
Donate now