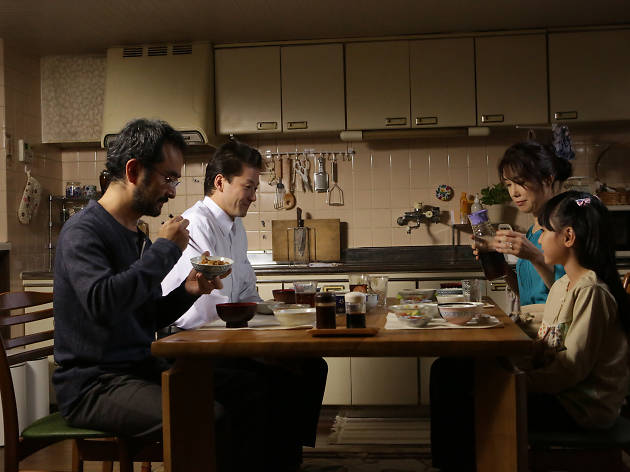 An ex-con worms his way back into the life of an old accomplice in this disturbingly raw Japanese drama
Do people ever really change? Or do we just like to convince ourselves they do? That's the question at the heart of this compelling but relentlessly downbeat Japanese melodrama. When Yasaka (Tadanobu Asano) arrives at the metal workshop of his old friend Toshio (Kanji Furutachi) after a decade in prison, he's given a job and a place to crash. Not that Toshio checks first with his wife Akié (Mariko Tsutsui), who is taken aback to find this quiet stranger moving into her house. But Yasaka works his charms, teaching harmonium to the couple's happy-go-lucky daughter Hotaru. And then everything goes horribly, irrevocably wrong.
Director Kôji Fukada ('Au Revoir L'ete') has a knack for this kind of dark moral parable, lacing overlapping questions about retribution and forgiveness into a fiercely grim family drama. The first half is perfectly judged, balancing strong character work with quiet comedy and a lurking sense of dread. The more extreme second act is slightly less convincing – there's an almost fairytale moment of coincidence that doesn't quite come off, and the ending feels like a step too far into the abyss. Still, this is a provocative, intelligent movie for those with a strong emotional constitution.
Release details
Rated:
12A
Release date:
Friday May 5 2017
Duration:
120 mins
Cast and crew
Director:
Kôji Fukada
Screenwriter:
Kôji Fukada
Cast:
Mariko Tsutsui
Tadanobu Asano