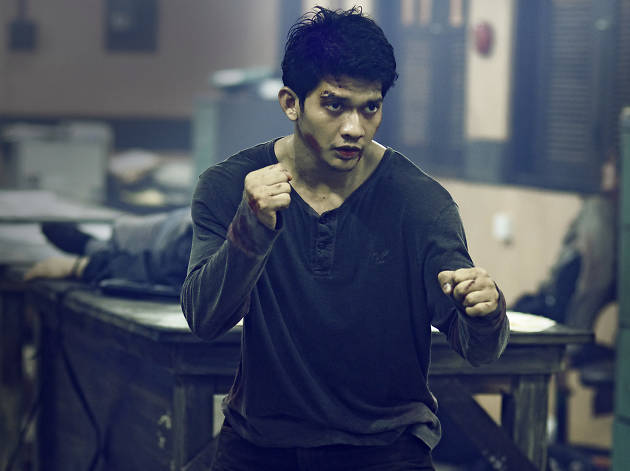 'The Raid' star Iko Uwais plays an amnesiac ass-kicker in this fierce, entertaining Indonesian action flick
Iko Uwais, the star of 'The Raid', plays another embattled hero in this similarly single-minded Indonesian action thriller. He's Ishmael (or is he?), a young man fished Bourne-like from the ocean and unable to remember his past. Patched up by local doctor Rika (fellow 'Raid' alumnus Julie Estelle), Ishmael gradually discovers that he used to be the key member of a gang run by smuggler, murderer and corrupt father figure Lee (Sunny Pang).
There's a hint of political subtext here – Indonesians know a thing or two about the sins of the older generation (up to one million people died in the anti-Communist purges of the mid-1960s). But mainly, 'Headshot' is concerned with two things: fists and guns. And occasionally knives. And the odd metal pipe. This is a ferociously violent film, putting the slender plot on hold at regular intervals to launch into another extended punch-up, deafening shoot-out or bloody massacre.
It all looks beautiful, every roundhouse kick gracefully performed, every arterial spurt lovingly captured by the roving, intricately choreographed camerawork. At just under two hours, the sheer relentlessness can become exhausting. But if you're a fan of unfettered action, this will be a rare treat
Release details
Rated:
18
Release date:
Friday March 3 2017
Duration:
118 mins
Cast and crew
Director:
Kimo Stamboel, Timo Tjahjanto
Cast:
Iko Uwais
Julie Estelle