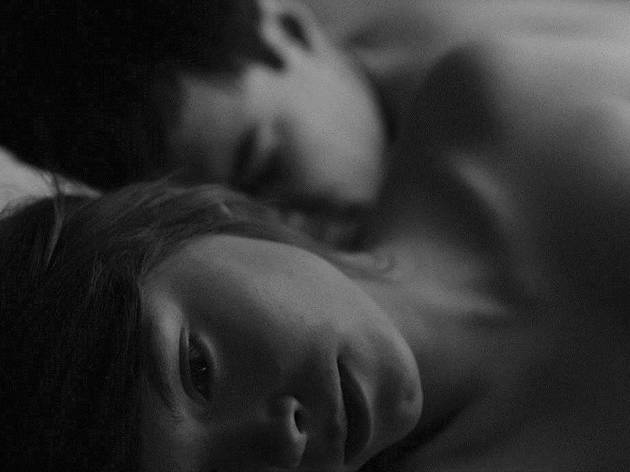 Tragedy hangs like smoke over this spectral, startling return to form for Polish-born, British-based writer-director Pawel Pawlikowski. First and foremost, there's the historical tragedy of The Holocaust which drives the story. But there's also, it seems, a pervasive, underlying layer of personal tragedy: it doesn't feel like a stretch to place 'Ida' alongside, say, Roman Polanski's 'Macbeth' and Elem Klimov's 'Come and See', films haunted by the loss of a spouse and a subsequent darkening in the filmmaker's view of the world.
First-timer Agata Trzebuchowska is quietly compelling in the title role of an apprentice nun who, on the eve of taking her final vows, leaves the convent for the first time to track down her last surviving relative. But Aunt Wanda (Agata Kulesza) isn't exactly what Ida was expecting: she's Jewish, alcoholic, a bed-hopper, and a ruthless court justice whose once-powerful standing in the Soviet regime of early '60s Poland is slowly but inexorably waning.
'Ida' is a film built of snapshots: few scenes run longer than a minute or two and the dialogue is sparse and functional, in stark contrast to Pawlikowski's poetic earlier works like 'My Summer of Love'. In addition, the painterly, painstakingly composed camera angles are all self-consciously 'off', with faces and bodies confined to corners of the empty, TV-square frame.
The effect is somewhere between incredible beauty and mounting discomfort: a direct reflection of how sheltered Ida views the strange, terrifying world she's thrust into. And as the story unfolds, as the outrages pile up like corpses, it's impossible not to be thrown in there with her, standing helplessly by as life's cruelty becomes ever more horribly apparent. Pawlikowski's film may be bleak and unforgiving, but it's also richly sympathetic and deeply moving.
Release details
| | |
| --- | --- |
| Release date: | Friday September 26 2014 |
| Duration: | 82 mins |
Cast and crew
Director:
Pawel Pawlikowski
Screenwriter:
Pawel Pawlikowski, Rebecca Lenkiewicz
Cast:
Agata Kulesza
Agata Trzebuchowska
Dawid Ogrodnik
Jerzy Trela

Average User Rating
3.7 / 5
Rating Breakdown
5 star:

1

4 star:

1

3 star:

0

2 star:

1

1 star:

0
It feels like a sunday afternoon in winter, a mixture of soothing comfort, slow motion, and discomforting thoughts that can't help emeging from the past.
It is fully true what Pao says about that one has to get involved in the film if one wants to get something out of it. Therefore I wouldn't recommend it to any blockbuster or Hollywood fan. But for people who are interested in so called arthouse movies, are interested in the lived Polish history in that case, the spiritual versus the worldly as part of the human predicament, etc., will as much love it as I did.
I have been to two film festivals this year so far, saw dozens of new movies, and I have to say that this year is a very good one in terms of range and quality. Ida is in my book one of the very best amongst them. It deservedly won at last year's London Film Festival.
I could say a lot about Ida, but it would make a very long review if I were to go into all the historical and spiritual aspects of the film (and I already lost the first review I did write here; for some technical reasons). Only that much, in many ways it is a very universal film, in its spiritual questions, the quest for personal identity, and so on. In this case it is also about (Catholic) faith versus socialism and communism, and the question how church and regime could have coexisted in the eastern block, as Poland is not an exception in this. But one doesn't have to be a Christian (I am, for example, a Buddhist, who did recognize many of Ida's own personal spiritual questions in his own life).
For me it is Pawel Pawlikowskis's masterpiece. I have now seen it twice, and I will see it more often in future. Similar to Michael Haneke's Amour it is one of the most important films I have seen throughout my life.

its really not that amazing...its a very very artistic movie. you need to look for a deeper meaning in every scene and you have to make the connection by yourself because director is not feeding you with any emotions. it was long and boring with no music in a background. Beautiful photography - yes.but that's about it. (saw few people falling asleep, for real)