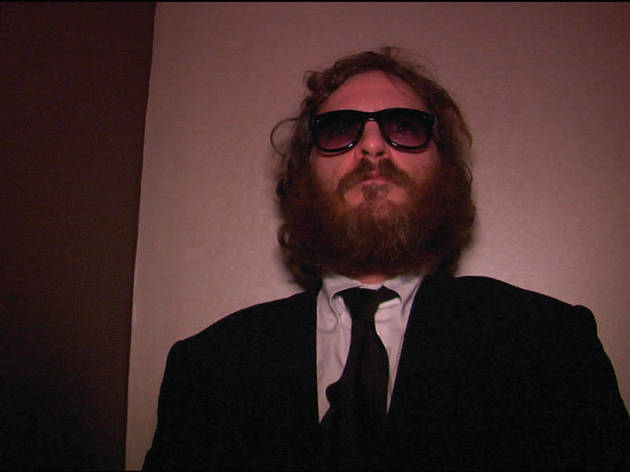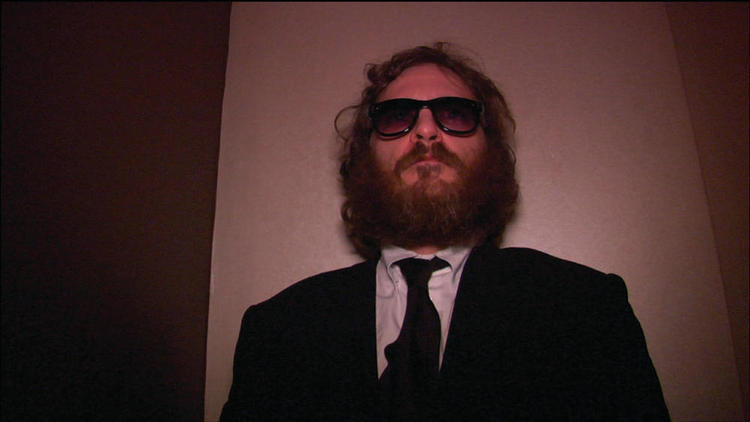 There was talk of Joaquin Phoenix going off the rails – behaving oddly in interviews, checking into rehab – long before news broke that this intimate doc by his brother-in-law, Casey Affleck, charting a whacked-out, hairy and fat Phoenix's withdrawal from acting during 2008 and subsequent laughable attempt to become a rapper, might be a hoax.

What's clear from watching the film, which is presented as an up-close, fly-on-the-wall doc, following Phoenix at home in New York and Los Angeles, is that while its motivations might have been genuine, its execution is wobbly: some scenes, especially those involving Phoenix's antagonistic relationships with his assistants, feel staged, and encounters with the likes of Ben Stiller (offering him a part in 'Greenberg') and P Diddy (suffering his ambition to make a record) don't feel very real at all. Which means that you spend a lot of time trying to unpick the question of fakery and less time thinking about the issue in hand, which, we imagine, is Phoenix's desire to say something about fame and his role in that game.

The 'hoax' issue is a bit of red herring: Phoenix is known for being unable to separate acting and life, and with that in mind 'I'm Still Here' is best viewed as a fictional self-portrait. He is giving us a version of himself, 'real' or not, and Affleck is merely a collaborator. The problem is that the portrait that emerges is of a vain man-child, ill at ease with the world and his place in it. It might be honest, but it's not pretty. As playful reflections on your own persona go, Banksy's 'Exit Through the Gift Shop' trumps this effort by a long way, but it's mostly a compelling, teasing watch.
Release details
| | |
| --- | --- |
| Rated: | 15 |
| Release date: | Friday September 17 2010 |
| Duration: | 108 mins |
Cast and crew
| | |
| --- | --- |
| Director: | Casey Affleck |
| Cast: | Joaquin Phoenix |
Average User Rating
1.3 / 5
Rating Breakdown
5 star:

0

4 star:

0

3 star:

0

2 star:

1

1 star:

0
Casey Affleck has gone on record as saying that this film was staged. He also said that he and Phoenix came up with I'm Still Here because audiences were unable to tell that so-called reality shows (Newlyweds, The Hills, Osbornes etc...) were actually scripted. They wanted to prank the audience basically. Even though I knew it was fake, there were still a few sequences that made me question if it really was fake. So Affleck and Phoenix managed to craft a very good scripted reality documentary - but it just isn't that entertaining. Perhaps if they had gone a little more over the top into Borat or Bruno territory, it would have been a better film. In the end it just seems like a waste of a whole year for Phoenix.