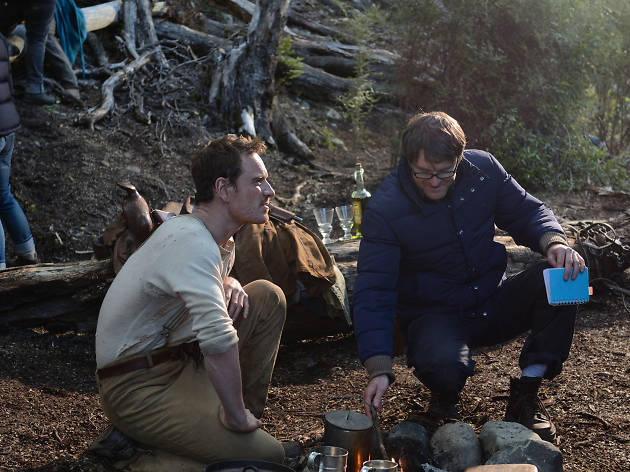 John Maclean on swapping music for movies and snagging The Fass for maiden project 'Slow West'
The former Beta Band member's debut film is a cracker. We talk to him about making the leap from folktronica to filmmaking
The transition from indie rock to indie cinema is becoming increasingly fashionable. First Kula Shaker frontman Crispian Mills delivered the execrable 'A Fantastic Fear of Everything', then Belle and Sebastian's Stuart Murdoch dished up whimsical musical 'God Help the Girl'. But both have been comprehensively blown out of the water by John Maclean's stunning debut 'Slow West'.
Formerly the Brian Eno-ish keyboard player and sample wizard for Scots folktronica oddballs The Beta Band, MacLean used his experience directing the group's quirky videos as a foothold into a career as a filmmaker. Eleven years since the band broke up, he's finally unleashing his first feature, a lyrical western shot in New Zealand and starring regular collaborator Michael Fassbender as an enigmatic gunslinger.
Back when you were with The Beta Band, did you think of yourself as more of a film guy or a music guy?
'I studied drawing and painting, so I always felt more comfortable in the visual world. But as is usual at art school, I also hung around with musicians and ended up joining a band. I was into the idea of multimedia: record covers and live visuals and music videos. Making those videos was my film school.'
Is filmmaking a more or less collaborative and democratic art than being in a band?
'In a band there's four people and no one outside that, except maybe a producer. In film there's one of you, and outside of that there's 200 people. I can't fall back on an inner circle; I can't get out of doing anything. But at the same time, filmmaking is more collaborative because all those hundreds of people work together, and that's so exciting. I'd credit the entire cast and crew for making the film. I try to be as non-egotistical about it as possible.'
How did you snag an actor like Michael Fassbender for your first film?
'We were introduced through his agent. It was 2009, and he was shooting with Tarantino. I doubt he knew much about The Beta Band, I think he's more of a Metallica man. But he saw something in the videos, and offered his services for one day on the short film I was making. I made sure that each time I worked with him it was fun enough to get to work with him again. Then I wrote the character in "Slow West" specifically for him.'
The way 'Slow West' is structured, as a series of stand-alone set pieces, is a bit like the way an album is sequenced. Did you think about that while you were writing?
'I did when I started cutting. The editing process felt like putting together an album. You try to craft the tone when you're making a record, it can't have the same mood all the way through. But any road movie, from "The Odyssey" to "Candide", they naturally have that structure.'
Does your movie fit into a tradition of European filmmakers idolising the American landscape? I'm thinking of Wim Wenders, Werner Herzog, even Alfred Hitchcock…
'Yes, because the films you're talking about all have a dreamlike quality. You can't be kitchen-sink realistic about the daily realities of a small town in America if you're from Europe. We have such a romantic, tourist's view of the place. Travelling in America, you see movies in every town and every landscape.'
'Slow West' is in cinemas from Jun 26
Read more on 'Slow West'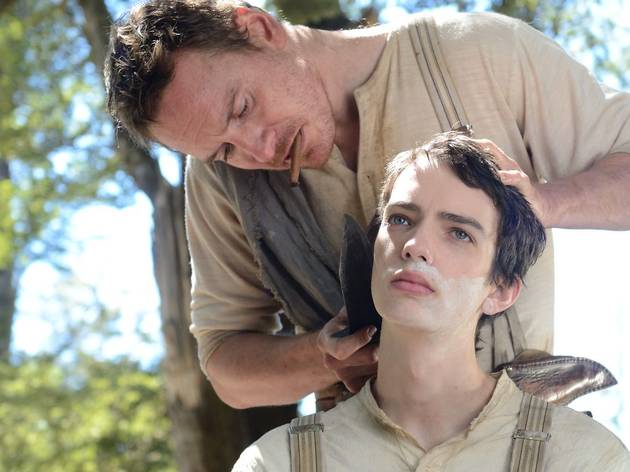 An angular Western that takes the idea of the fading promise of the New World and sublimates it into a fairy tale of unrequited love, 'Slow West' starts with 'once upon a time' and ends with a crackle of incredible savagery.
Support Time Out
We see you're using an ad-blocker. Ad revenue is Time Out's main source of income. The content you're reading is made by independent, expert local journalists.
Support Time Out directly today and help us champion the people and places which make the city tick. Cheers!
Donate now