Lars Von Trier: the world's most hardcore director?
The Danish filmmaker has taken a vow of media silence, so we got the lowdown on Lars from the cast of his new film, 'Nymphomaniac'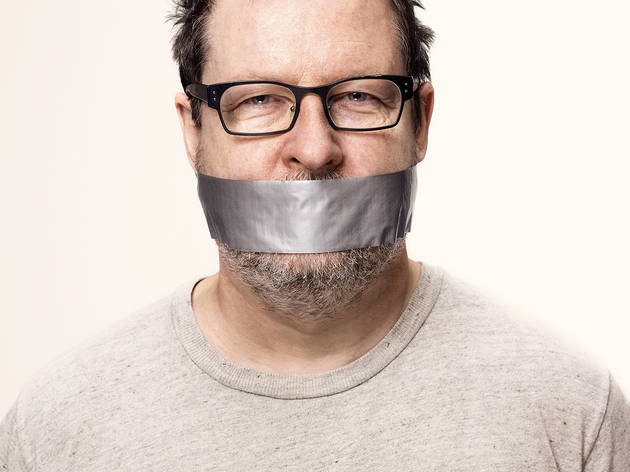 Twenty-two-year-old London-based actress Martin plays the younger version of Joe, a damaged sex addict and the main character of 'Nymphomaniac'.
'I was still training as an actress in London when I went for a screen test in Copenhagen. Lars was very quiet. When we started shooting, I made a deal with him: he said that if I ever felt uncomfortable, I had to tell him. You can't show the life of a nymphomaniac without showing sex: my concerns were that we knew the boundaries. I had a nudity contract, I had a porn double. I wore a fake vagina. I wasn't going to have sex: my porn double Cindy was going to do that!
'The hardest part was giving a crap blowjob. Not that I give a good one, but Lars was shouting, "Stacy, you have to give him a bad blowjob!" It's a plastic thing they make look real. They were like: "Do you want cherry or blackcurrant gloss on it?" I was thinking: What? It has to look lubricated.
'Watching the finished film was very strange. There I am, naked, and it looks like I'm having sex. I'm like: That's my sex face? No!'
'Nymphomaniac' is Skarsgård's fourth film with Von Trier. The 62-year-old Swedish actor plays a stranger who gives shelter to Joe.
'I'll make anything with Lars because I want to hang with him. He's a friend. I don't think much about the end result. I think about us having fun. Lars is very relaxed on set. On the set of "
Breaking the Waves
" in 1996, he had a sign that said "Make mistakes". You don't feel fear. You can't fuck up enough.
'When I read his scripts, I see this slightly disturbed child playing with a doll's house, snipping the heads off the dolls and making stories out of it. He writes like nursery rhymes; there's a childish quality to his dialogue.
'Now Lars won't speak in public, I get his questions. But I'm not his spokesperson. I spoke a lot in 2011 in Cannes because I was upset. Lars was in a room with people he thought knew him – who knew he wasn't a Nazi – so he could make a joke. The next day there's the headline "Lars Von Trier is a Nazi". He was badly wounded. I was just angry.
'"Nymphomaniac" is not porn. You can't wank to it. It's not controversial to me. But I understand that in Salt Lake City and Kabul this will be a controversial film.'
This is Gainsbourg's third film with Von Trier. The 42-year-old French actress and singer also starred in 'Antichrist' and 'Melancholia'.
'Maybe growing up with my father [singer Serge Gainsbourg] prepared me for Lars – I love to link them in a way. I don't think they're similar, but this outburst of provocation I saw in my father too. And the drinking.
'When I first met Lars, doing "Antichrist", he was in a bad place. He was suffering [from depression] and kept saying he didn't know if he could come the next day and had panic attacks. On "Melancholia", he was much, much better.
'There hasn't been an evolution in how we work; it's mainly a lot of trust. I think I understand him, but I don't know him that well. He's still mysterious. I like that. He's unpredictable.
'I think he knows everything about me, both physically and what I have in my head. I love working with Lars. I feel he respects me and that's why I trust him so much.
'The nudity wasn't a big deal for me. Having done "Antichrist", I knew he was very respectful. Also, I'm not as naked as Stacy: when I take over the character, there's less sex. It's mostly suffering. I did have a prosthetic vagina as by the end of the film I'm completely destroyed down there. It took hours to put on in the morning.'
Watch the 'Nymphomaniac' trailer
Read our 'Nymphomaniac' reviews
There's plenty of flesh, although the film is rarely, if ever, what most people would call erotic or pornographic. It's neither deeply serious nor totally insincere; hovering somewhere between the two, it creates its own mesmerising power by floating above specifics of time and place.
Read the full review
Read more
Is there any sign here of a chastened Von Trier after the 'I'm a Nazi' scandal? You only have to hear Skarsgård's character musing on how non-active paedophiles 'deserve a medal' to know the answer. He might not have been in control of the edit, but the frank, unflinching and playful two-part 'Nymphomaniac' couldn't have been made by anyone else.
Read the full review
Read more