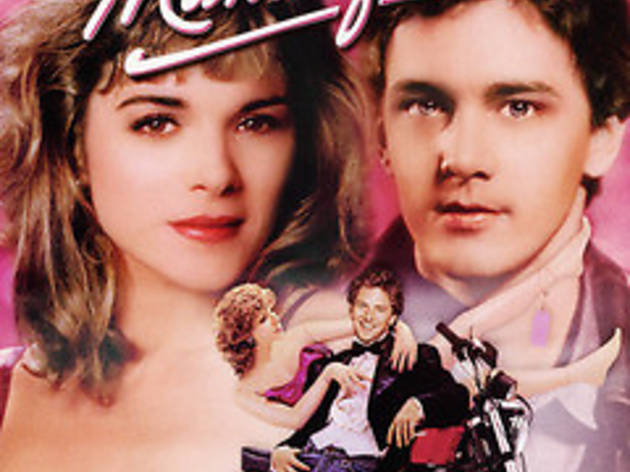 This pitifully unfunny comedy has only two things going for it: its theme song, Starship's 'Nothing's Gonna Stop Us Now', is a hit single; and it is short. Cattrall plays an Egyptian princess who, back in 2514 BC, is saved by the Gods from being married off to a dung-dealer, and turns up as a dummy in a Philadelphia department store window. McCarthy, a frustrated artist who had a hand in her fashioning, is enchanted to discover that she comes alive at night. In between dressing-up and undressing one another, the pair also dress a few of the ailing store's windows, thereby reviving its fortunes and thwarting the takeover plans of avaricious rivals. Incidental 'humour' is provided by a screaming gay black stereotype, a Rambo-fixated security guard and his cowardly bulldog, and McCarthy's jealous ex-girlfriend. A film about, by and for dummies.
Cast and crew
Director:
Michael Gottlieb
Screenwriter:
Edward Rugoff, Michael Gottlieb
Cast:
Andrew McCarthy
Steve Vinovich
Carole Davis
GW Bailey
James Spader
Kim Cattrall
Estelle Getty

Average User Rating
4.5 / 5
Rating Breakdown
5 star:

1

4 star:

1

3 star:

0

2 star:

0

1 star:

0
Sure, it may not be an ideal movie. But it's damn fun! There's something that I always say about movie like this; Even if you're enjoying a movie for all the wrong reasons, you're still enjoying it. The movie it just terrible enough to be hilarious. I guarantee that if you get some friends together and watch this movie, the laughs will ensue. So, sure, it may not be a good movie, but still entertains, and that is exactly why movies like this should be watched.