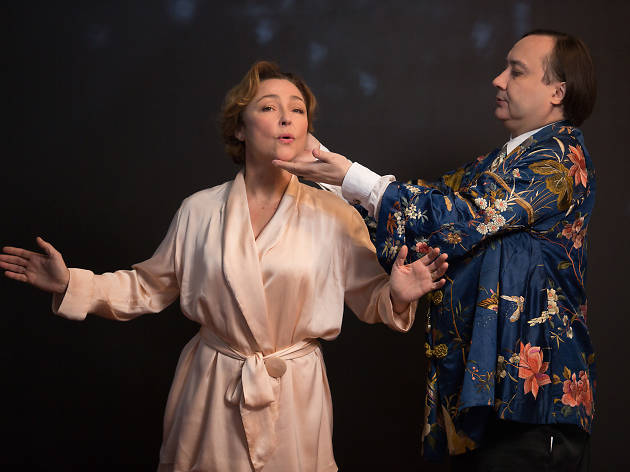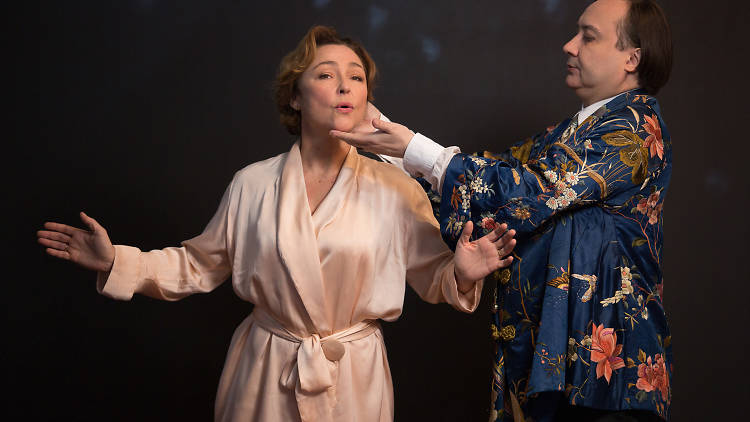 The story of a deluded songstress in post-war France whose lack of talent is made up in enthusiasm
When asked about his musical influences, David Bowie would occasionally mention Florence Foster Jenkins, a wealthy New York socialite with a dreadful voice who made recordings and played Carnegie Hall shortly before her death in 1944. Later this year, Meryl Streep will play Florence in a Stephen Frears biopic – but first this thoughtfully designed, César-winning film from writer-director Xavier Giannoli ('The Singer') reimagines her as a French heiress, Marguerite Dumont (Catherine Frot, bold and endearing), living near Paris immediately after the First World War, and takes Jenkins's story in its own direction.

At first Marguerite sings only at soirées at home, with concerned husband Georges (André Marcon) looking on. But soon she's performing in the city as the unwilling victim of an anarchist stunt, and it's this unlikely urban patronage that leads to her being trained for greatness by Pezzini (Michel Fau), a well-known opera star on his uppers whose raging ego is eventually dampened in the presence of Marguerite's strange, perhaps deluded, courage.

It's clear to all that Marguerite's talent is, at best, unconventional. Yet her inner circle refuse to be honest with her – mostly for reasons of compassion, though her wealth and power are not irrelevant. What's interesting about Giannoli's film is that it poses sharp questions about the nature of art and who it's for. Is something necessarily worthless if everyone perceives it as crap? Or is there a purity that comes with artistic expression entirely unshaped by fashion? It's not a term that would have meant anything to Marguerite or her contemporaries, but there's a touch of the outsider artist about her, something that Giannoli stresses by giving us the perspective of a black servant, Madelbos (Denis Mpunga), who takes Marguerite's ambitions entirely seriously. This is sombre, artful and winningly ambiguous.
Release details
| | |
| --- | --- |
| Release date: | Friday March 18 2016 |
| Duration: | 129 mins |
Cast and crew
Director:
Xavier Giannoli
Cast:
Catherine Frot
André Marcon
Christa Theret

Rating Breakdown
5 star:

0

4 star:

1

3 star:

0

2 star:

0

1 star:

0
An aristocrat who thinks she can sing but really can't is the new French film 'Marguerite.'
Marguerite is played by delicious French actress Catherine Frot. She's a very wealthy woman in France in the 1920's who lives in a huge mansion with her husband and several members of her staff. She loves music and the opera, and loves to give small concerts and parties in her home. She's a woman who has it all, except for a great singing voice.
She has always yearned to be a singer, and she takes it upon herself to sing at one of her parties, right after the performance of young woman who has the voice of an angel. Once she opens her mouth and sings, the crowd winces, holds their collective breaths, and pretends to enjoy it, then breaking out in furious applause when she's done (at the insistence of her attentive black servant Madelbos (Denis Mpunga). Of course no one would tell her to her face that she can't sing. A young journalist (Sylvain Dieuaide) decides to write a rave review about her (only because he's looking for a rich benefactor), and Marguerite starts to believe that she really can sing, and so she wants to follow her dream - to perform in front of a crowd. Her husband Georges (Andre Macon) wishes that she won't go through with it,though he won't tell her to her face but he does tell his mistress. Marguerite is so determined to put on a concert that she hires opera performer and singing teacher Atos Pezzini (a very good Michel Fau), along with his staff of five, to get her voice ready for the show. But it's them and the rest of the house staff who have to suffer, for every time Marguerite opens her mouth to sing, they cringe and put in ear plugs to drown out her awful voice. Will Marguerite ever realize that she can't hold a tune? Will anyone in her circle tell her the truth? It all comes down to a hilarious unexpected ending.
'Marguerite' is an uproarious comedy about a woman's desire to follow her passion at any cost. The film combines pretty visuals, set design and costumes, a funny script, and an electric and funny performance by Frot. Director Xavier Giannoli has crafted a film that, while a bit too long and with a couple storylines that go nowhere, is sumptuous and funny. 'Marguerite' is loosely inspired by the life of amateur operatic soprano singer Florence Foster Jenkins, soon to be a movie directed by Stephen Frears and starring Meryl Streep to be released later in the year. 'Marguerite,' featuring music from Mozart, Bach and Vivaldi, is a true French film - dramatic, gorgeous and funny.