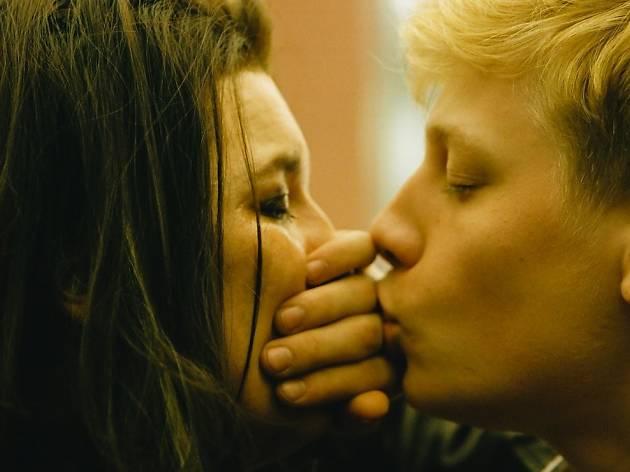 Cinema doesn't come much more exuberant, musical and raw than French-Canadian filmmaker Xavier Dolan's 'Mommy'. It's the tale of a wild, gurning teen, Steve (Antoine-Olivier Pilon), an angel face hiding devilish deeds. Steve has severe ADHD, which he heavily medicates, and a love-hate relationship with his mother, Die (Anne Dorval), and another maternal figure, their new neighbour, the meek, stuttering Kyla (Suzanne Clément). Where others would find only misery and pain as Die and Kyla struggle with the violent, wild Steve, Dolan discovers joy and energy in unusual places.
Dolan throws everything but the kitchen sink at 'Mommy' – he uses a cameraphone-style, almost-square screen ratio that he widens for the film's happier moments, even getting his main character to do the widening with his own hands. 'Mommy' may feel crass and bombastic at times, and you may wonder why Dolan introduces the whole thing with some convoluted explanatory text, but you can't ignore its heartfelt emotion and winning belief that there's no single definition of what makes a family.
This is Dolan's fifth feature – he's still only 25 – and he does terrific work with the actresses Dorval and Clément, both of whom appeared in his 2009 debut 'I Killed My Mother' as well as in some of his later films. This is melodrama and then some, and songs by Dido and Oasis boom out over musicial interludes and montages. It's anything but minimal. But none of this drowns out the compassion and love that Dolan shows for his characters. With Dolan, you feel you're in the company of a truly original voice, and one unafraid to make his mistakes right up there on the screen.
Release details
Rated:
15
Release date:
Friday March 20 2015
Duration:
133 mins
Cast and crew
Director:
Xavier Dolan
Screenwriter:
Xavier Dolan
Cast:
Anne Dorval
Suzanne Clément
Antoine-Olivier Pilon

Average User Rating
3.3 / 5
Rating Breakdown
5 star:

0

4 star:

2

3 star:

0

2 star:

1

1 star:

0
Director Xavier Dolan's black comedy is an outrageous and often touching portrait of the dysfunctional relationship between aging rebel-without-a-cause Diane Després and Steve, her loud, flamboyant and deeply troubled son. Dolan's relentless blend of laughs and tragedy grants the audience little room to breathe – a sensation enhanced by the restrictive confines of the film's "selfie" aspect ratio.
This really is quite an amateurish film.It is full of clichés with some rather uneven acting.The misery is put on with a trowel along with lots of sad piano music.Has some nice moments but is too sentimental and derivative.The director is in his 20s so it does come over as a student demo film.In defence of the film a lot of the younger audience seemed to enjoy it much more then the older viewers .2 stars
You will not regret watching this. It's heart-wrenching stuff. The visuals are eye-opening (you'll see what I did there), all characters wonderfully played and truly heart-breaking. Goes to say, sometimes even when you do your very best, things keep falling apart.