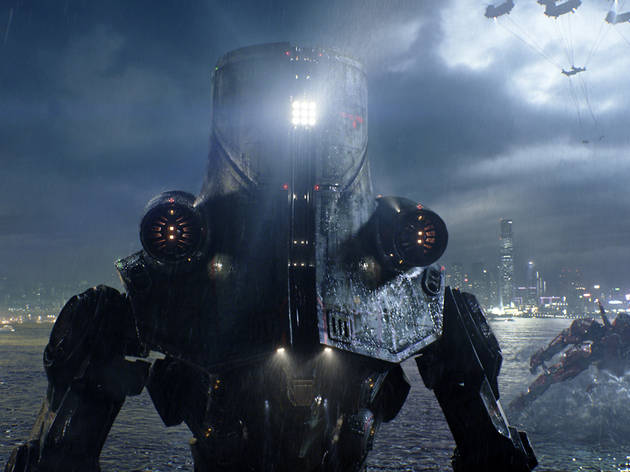 1/7
One of 'Pacific Rim's' Jaegers ready to do battle.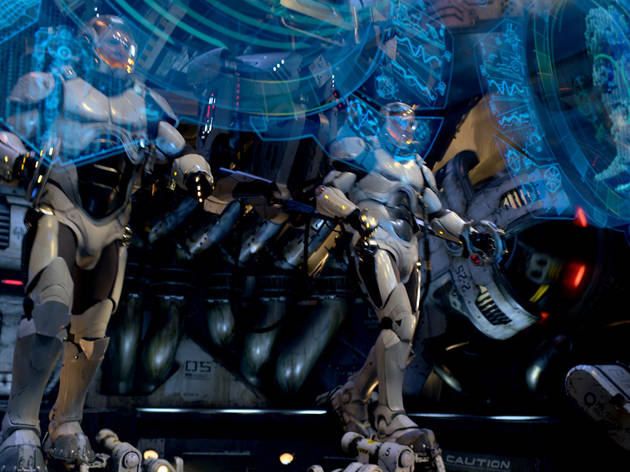 2/7
Inside the Jaeger control room.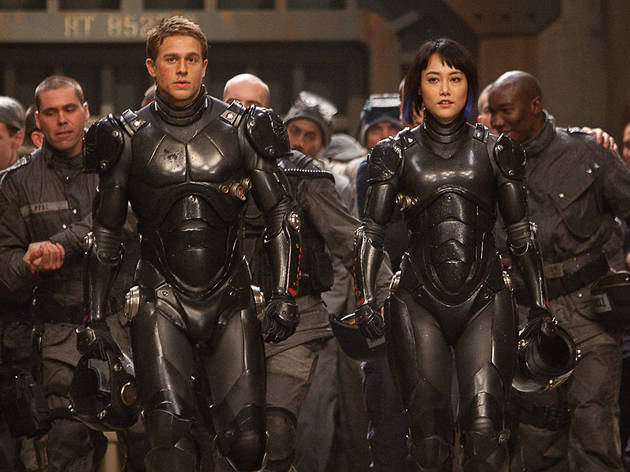 3/7
Charlie Hunnam and Rinko Kikuchi suit up.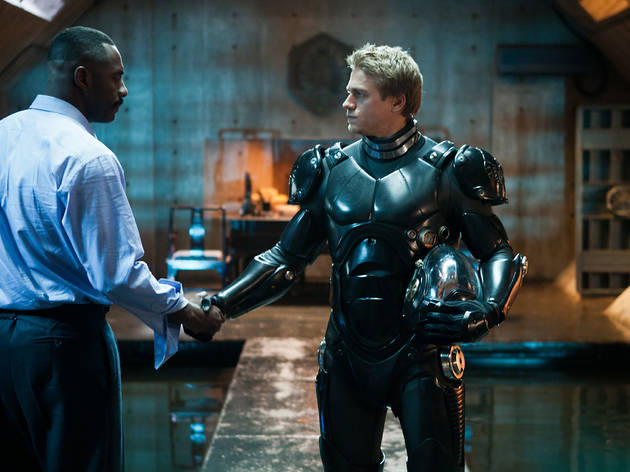 4/7
Hackney's finest, Idris Elba, and Charlie Hunnam shake hands.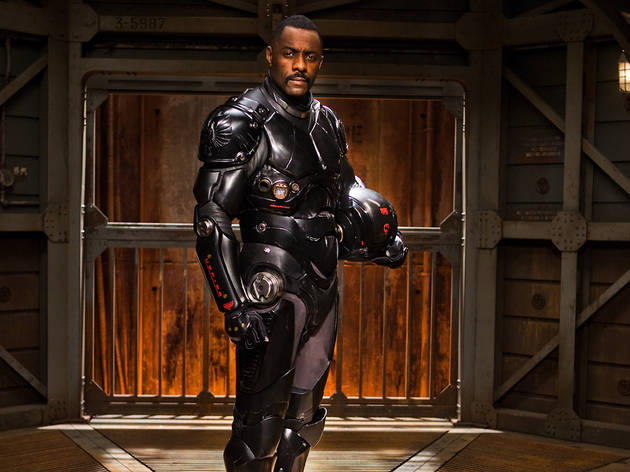 5/7
Idris Elba on smouldering form.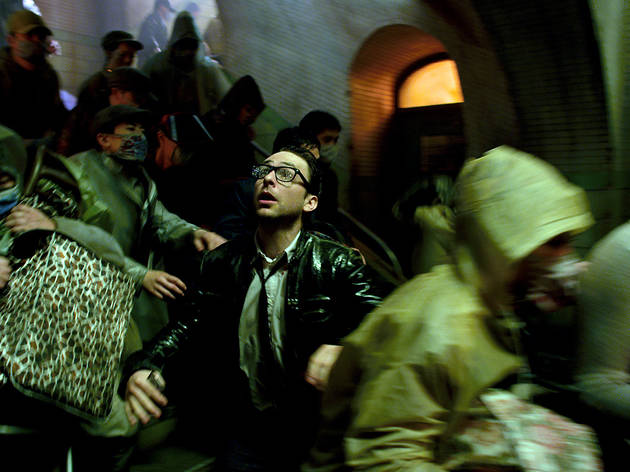 6/7
Panic in the streets as the monsters attack.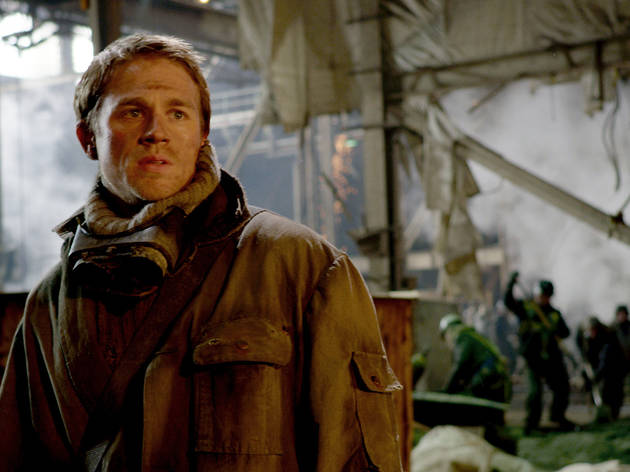 7/7
Charlie Hunnam in civvies.
'Pacific Rim': exclusive video with Guillermo del Toro
Giant robots on the rampage in this eyepopping footage from one of the summer's biggest films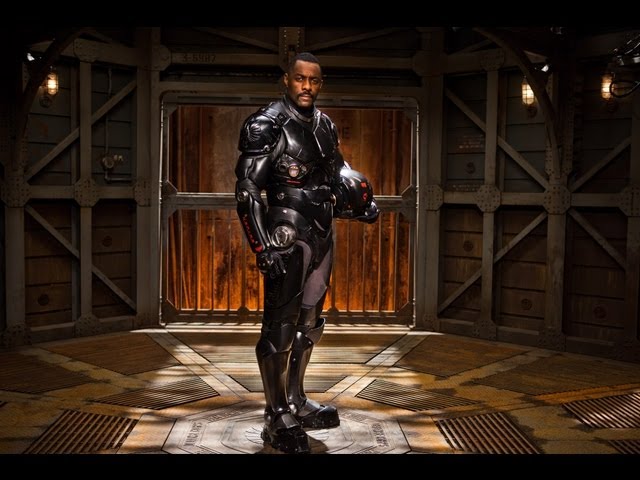 In 'Hellboy' director Guillermo del Toro's new movie 'Pacific Rim', which opens in cinemas on July 12, humanity is reeling from a surprise attack by terrifying giant monsters from the deep. There's only one way for man to fight back: build massive military robots - or Jaegers - to battle the creatures on their own turf. In this exclusive clip, del Toro talks us through the complex design process for these skyscraper-sized mechanical giants, from first sketches and models to the eye-popping, digitally-generated final result.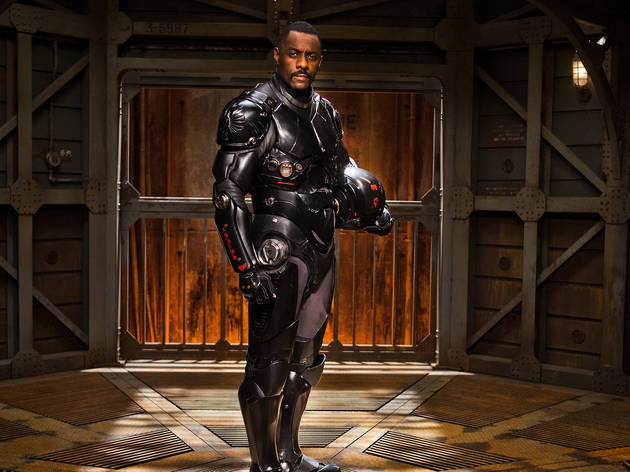 By the time 'Pacific Rim' is released in 2013, it'll be five years since Guillermo del Toro directed a movie. Five years of missed opportunities, studio interference, announced projects, withdrawn projects, frustration and heartache.
See the 'Pacific Rim' trailer and read more about the film