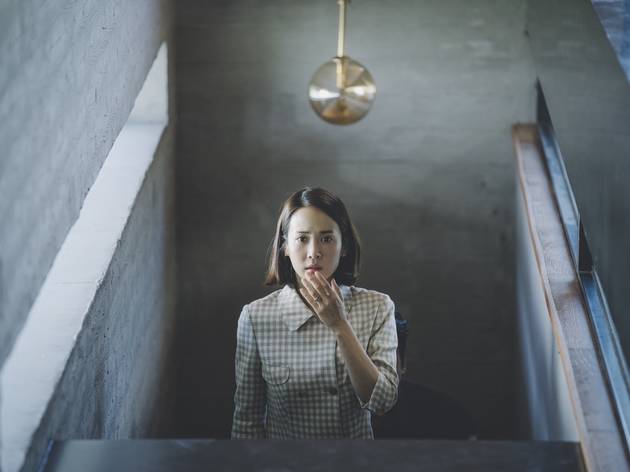 1/2
Photo: Courtesy of Neon
2/2
Time Out says
Bong Joon-ho's latest is the dazzling social-satire-cum-home-invasion-drama we need right now.
It's rare for a movie to combine cinematic fireworks and social commentary in quite the thrilling and mischievous way that Korean director Bong Joon-ho manages with 'Parasite', a slick home-invasion drama that mirrors the masks worn by its characters: polite until they drop the pretence. The director of 'The Host' and 'Snowpiercer' is no stranger to genre gymnastics, and here he tells the story of a poor Seoul family infiltrating the lives of a super-rich household through suspense, drama, laughs and farce, allowing moments of pure terror, quiet observation and baroque noise to sit happily alongside each other. It never jars as it glides from one state of being to the next.
The appeal of 'Parasite' is simple and age-old: inequality, class, manners and how we behave to protect what's ours – or to gain that which we believe should be ours. We meet a hard-up family living in a 'semi-basement' with a view of an alleyway where folk like to come and take a piss. The husband Ki-taek (Song Kang-ho), wife Chung-sook (Chang Hyae-jin) and their twentysomething kids, son Ki-woo (Choi Woo-sik) and daughter (Ki-jung) are all scraping together a living doing odd jobs like constructing pizza boxes. The film's touchpaper is lit when Ki-woo fakes his CV and starts tutoring the daughter of a handsome rich young businessman Mr Park (Lee Sun-kyun) and his equally alluring and polished wife Yeon-kyo (Cho Yeo-jeong). One by one, the rest of the family play the same game and infiltrate the Park household – the black humour of their parade of con jobs is a bit like watching Dennis Price knock off Alec Guinness's alter egos in 'Kind Hearts and Coronets'.
There's a blissful stretch where everything feels in equilibrium and the charade is working for all, like the balance achieved by James Fox's rich bachelor and Dirk Bogarde's upstart butler in 'The Servant'. But can it last? The Parks' home – a modern paragon of luxury and style that was built by its previous owner, an architect – feels like another character, and Bong indulges its slick lines and gleaming surfaces, before it starts to show another face entirely. It turns out that our infiltrators may only have swapped one troubled basement for another: can you ever leave the past behind? Bong's film wears its ideas lightly, and although it might sound like Michael Haneke's 'Funny Games', it's more compassionate and warm. This is a dazzling work, surprising and fully gripping from beginning to end, full of big bangs and small wonders.
Details
Release details
Cast and crew
Director:
Bong Joon-Ho
Screenwriter:
Bong Joon-Ho, Han Jin-won
Cast:
Song Kang-Ho
Lee Sun-kyun
Cho Yeo-jeong
Park So-dam

Average User Rating
4.3 / 5
Rating Breakdown
5 star:

1

4 star:

2

3 star:

0

2 star:

0

1 star:

0
This mega-hyped and massively awarded movie prompts a certain reluctance in this cinemagoer to go along with all the flannel.
It is an excellent film, well constructed on the whole. Writer/director Bong Joon-ho expertly keeps a balance of misery, violence and black humour so we are carried along with the action.
Two problems with subtitled films are bobbing up and down from words to images and back again…plus in this case the many sly jokes which are lost on non-Korean speakers (I am told!).
It is heralded as a portrait of social injustice where a poor family of four manages to gain the trust of a wealthy counterpart and manipulate their lives.
If social commentary means the use of ingenious criminal fraud against legitimate wealth, so be it.
Baumbach and Almodovar both made far better movies than this one for 2019 release but it is still an exceptionally good way to spend a couple of hours.
Ok but over-hyped. Starts well - but ultimately more mess than masterpiece. A crammed and confusing script that I'm sure works better in Korean, opaque satire, a gratuitously Tarantino-esque climax, and a lyrical ending (that is the highlight of the movie) - all make for a fairly bewildering and unsatisfying 2 hours and 10 minutes. 1917 was robbed.
Bong Joon Ho has always been a fine film maker (see Memories of Murder and Mother) and this film confirms his overdue status as one of the worlds best. Great social document and beautifully veiled comedy of manners.