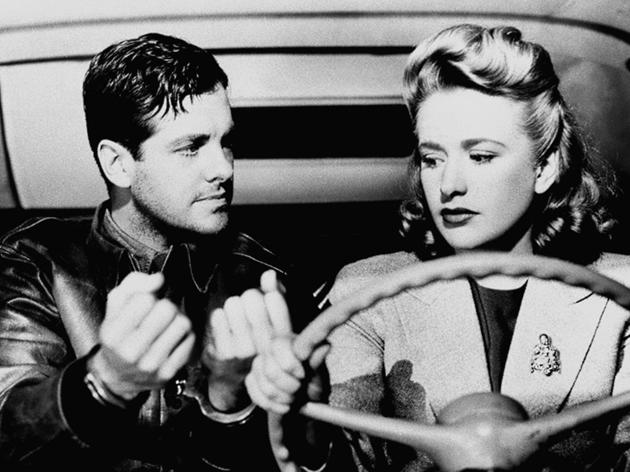 A trial run for North by Northwest, though lacking the thematic resonances, with the innocent hero (Cummings) on the run after being framed as a saboteur in the munitions factory where he works, and trying to get the Nazi agents before the police get him. A little on the bland side in its two leads, though suave Kruger and sweaty Lloyd compensate with their vivid villainies. Lots of echoes of earlier British Hitchcock, plus the charmingly bizarre encounter with the caravan-load of circus freaks, the charity ball from which there appears to be no exit, and the classic climax atop the Statue of Liberty.
Cast and crew
Director:
Alfred Hitchcock
Screenwriter:
Dorothy Parker, Peter Viertel, Joan Harrison
Cast:
Otto Kruger
Alma Kruger
Robert Cummings
Norman Lloyd
Alan Baxter
Priscilla Lane

Rating Breakdown
5 star:

0

4 star:

1

3 star:

0

2 star:

0

1 star:

0
A first-rate, first cousin of North By Northwest, another classic Hitchcock thriller.
Filmed in black and white, this is a WWII movie about espionage that keeps you in suspense. The cinematography is spectacular. The plot unfolds as the wrongly-accused Cummings races cross the American landscape, culminating in 1940's NY, first at the the Brooklyn Navy Yard and finally, at the top of Lady Liberty. It's a look back to a time when courage and patriotism were unabashedly in style. You could day that the great British director, Alfred Hitchcock, born an Englishman, was also a true American. His feelings are plain to see in every frame.