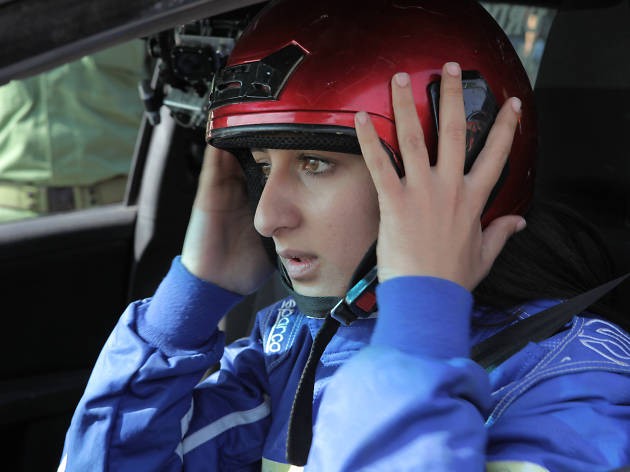 A portrait of Palestine's first all-female motor racing team, and their lives under Israeli occupation
In the unlikely event that the Palestinian people make it on to Western TV screens, it's almost always as victims: refugees, murdered protestors, statistics in the wake of a bombing campaign. Which only makes a doc like 'Speed Sisters' all the more important: here's proof that, even under occupation, life goes on for thousands of ordinary people. Not that the five women profiled here are anything like ordinary: they are the West Bank's only all-female car racing team, tackling religious prejudice and the weight of gender expectation by driving very fast and not giving a damn what anyone thinks.

Director Amber Fares strikes a perfect balance, telling a righteous, uplifting story of triumph against the odds without ever losing sight of the bigger political picture. Her heroines are a fierce, likeable, determined bunch, prone to internecine rivalry – despite the title, this isn't always a story of committed sorority. But it's the wider ramifications that resonate most deeply: the crackle of gunfire in the background, the constant military presence, the sense of a people clinging to some semblance of normality in the midst of chaos.
Release details
Release date:
Friday March 25 2016
Duration:
80 mins
Cast and crew