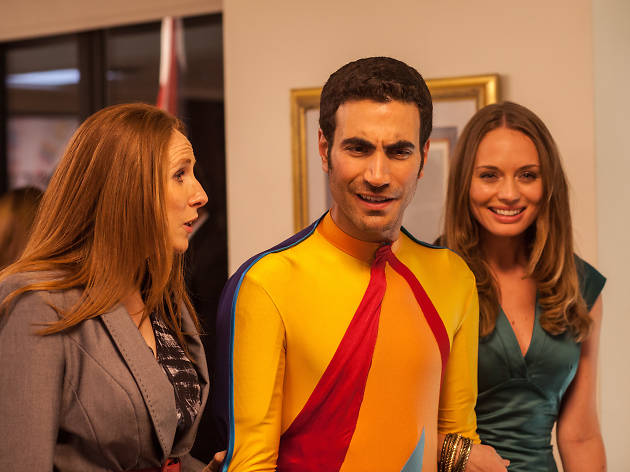 This superhero spoof centres on a former postman from Peckham who has acquired mystical powers
Peckham has never looked as good as it does in this Brit comedy – just as vibrant and diverse as in real-life, but with a bit more sunshine.'SuperBob' subverts Marvel-type blockbusters by focusing on the dreary, mundane aspects of having superpowers. Six years ago, Robert Kenner (stand-up comedian Brett Goldstein) was struck by a meteorite, giving him extraordinary powers. Now he spends his days posing for photo ops with whoever Ministry of Defence official Theresa Ford (Catherine Tate) tells him to.

'SuperBob' is part-comic book spoof, part-superhero movie in its own right, and it comes with plenty of laughs. But while it succeeds in sending up superhero tropes, it fails to avoid romcom clichés, and the love interest storyline is disappointingly predictable. The film holds up, though, thanks to its constant stream of sharp-witted lines, bold visual gags and a smartly underplayed performance from Goldstein.
Release details
Release date:
Friday October 16 2015
Duration:
85 mins
Cast and crew
Director:
Jon Drever
Screenwriter:
Jon Drever, Brett Goldstein
Cast:
Brett Goldstein
Catherine Tate
Natalie Tena