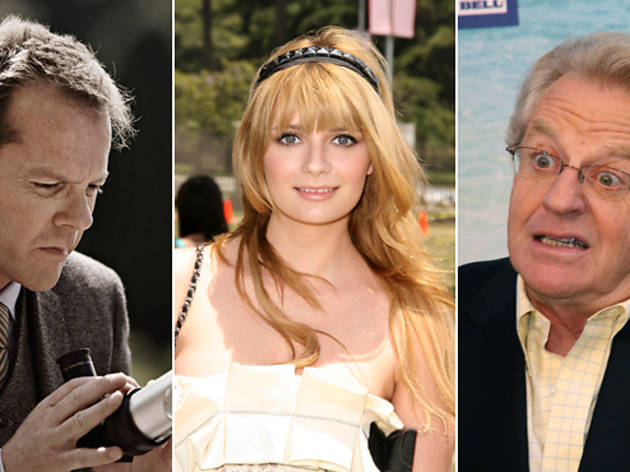 Ten actors you didn't know were Londoners
They may have cracked Hollywood, but their roots remain in England
The chatshow host has dabbled in TV and stage acting, in between being the self-appointed moral conscience of the USA. But he's so authentically London he was actually born in Highgate tube station during a Luftwaffe air raid. Springer's Jewish parents had previously fled Nazi Germany and his grandmother died in a concentration camp. Given all of this, it must be odd to spend half your life in front of a crowd who are chanting, 'Jerry, Jerry!'
A horrific assemblage of constituent elements, Karloff grotesquely combined both south and north London, having been born in Forest Hill and raised in Enfield. Christ! William Pratt became the exotic Boris after emigrating to the US, and his bastard genesis made him a natural for Frankenstein's platform-booted monster. 'We belong dead', he snarls at the end of 'Bride of Frankenstein'. Karloff himself was laid to rest just outside the city walls in Godalming.
And from Godalming sprang forth Worthington. The Aussie star of 'Avatar' spent his first six months in the Surrey commuter belt, the perfect preparation for a true-blue alien world of lush vegetation, simple pursuits and constant watchfulness lest some developers appear spelling the end of your race and way of life and/or significantly diminishing the market value of your property.
You can take the girl out of Hampstead, but… Liz Taylor might have left London for the States in 1939 with her American parents, but she reflected her privileged N2 upbringing throughout her life with her interest in ponies, binge-eating, multiple divorces, 'good causes' and having big piles of stuff lying about the place. In 2011 Taylor's jewellery collection was auctioned for $116 million. Which was nice.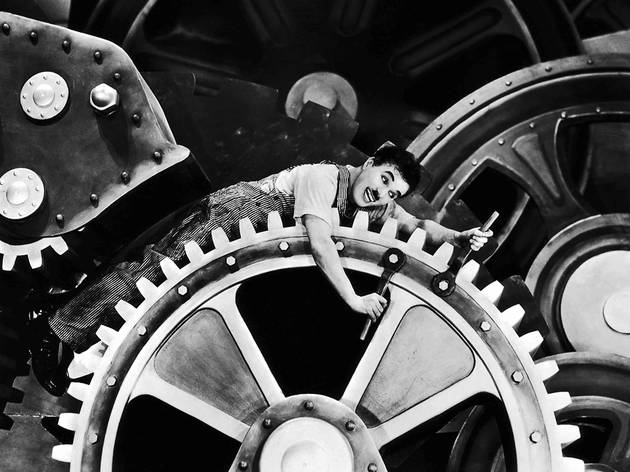 The original littlest hobo overcame immense hardship and deprivation to become one of the world's biggest stars: absentee father, institutionalised mother, poorhouse childhood and, toughest of all, being born in East Street off the Walworth Road. The area hasn't forgotten its successful son, however, naming in his honour a faceless bunker pub attached to the world's ugliest shopping centre.
It was the self-same Chaplin who inspired the ever-smiling comedian, golfer and wearer of history's most voluminous trousers, Bob Hope. Hope was born in Eltham in south London and began his acting career as a Chaplin impersonator, before hitting the Hollywood big-time and starring with dead-eyed crooning lizard Bing Crosby in the 'Road to…' films: 'Road to Bali', 'Road to Morocco' and 'Road to Perdition'. Sorry, that was Jude Law, that last one.
A bona-fide graduate of clown college (it does exist), the star of 'Jackass' and its movie spin-offs originally hales from sedate Wimbledon. It may be stretching a point – as opposed to his scrotum or face – to describe him as an actor, but no doubt his friends and family do when asked, rather than 'that idiot who degrades himself before colonial degenerates'.
You would never guess that the sunkissed star of 'The OC' was born and raised in the Big Smoke. Still, her gritty, keep-it-real upbringing in Hammersmith has stood her in good stead since she quit the precincts of California's Orange County, enabling her to access inner pain in roles in 'St Trinian's', as guest host of 'The Friday Night Project' and in an appearance in a Noel Gallagher's High Flying Birds video.
If you've ever wondered where Donald Sutherland's son Kiefer was born, allow us to put you out of your misery: Paddington. The '24' star would have had a nostalgic moment in 'Flatliners', when the land beyond death is revealed to be a bleak, grey, emotionally barren landscape peopled by hollow, memory-wracked ciphers, many of them waiting for a train to Bristol Temple Meads.
Audiences of 'Prime Suspect 3' and 'The Football Factory' might struggle to believe it, but Dyer is originally from Canning Town in east London. Like J-Lo and Alexandre Dumas Père, both of whom he shares a birthday with, Dyer has seen off social prejudice and a difficult beginning in life to achieve considerable success. In a recent Sun interview, he recalled his simple origins: 'The only lesson that came naturally to me was drama,' he said, adding, 'We've got fucking cable cars going over Canning Town. What the fuck is that all about?'
See more homegrown talent on the silver screen...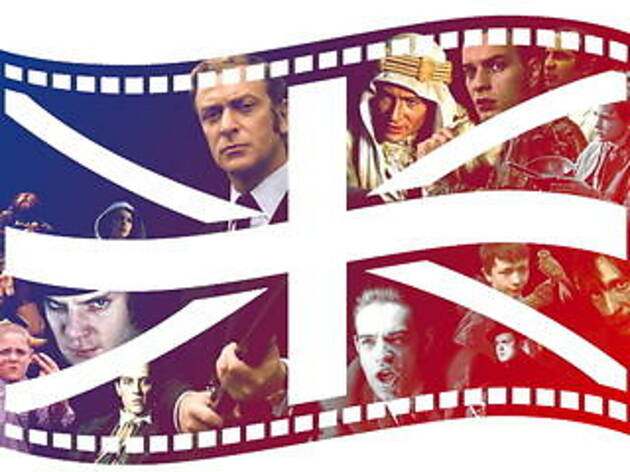 Time Out counts down the best British films, as chosen by a panel of 150 film industry experts, including directors Sam Mendes, Mike Leigh, Ken Loach and Wes Anderson, actors David Morrissey, Sally Hawkins and Thandie Newton, newspaper and magazine critics and the heads of the UK's major cultural organisations.
See the 100 best British films