Ten film roles Benedict Cumberbatch was born to play
Someone get BC's agent on the line – we've got the next decade of his career all planned out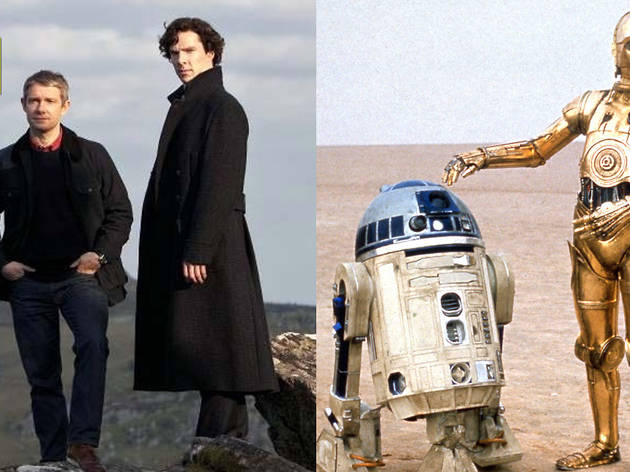 1/10
The pitch: Gold-plated know-it-all Threepio graduates from the droid factory and takes his first job as a translator at the Galactic Senate. But for all his intellectual prowess, our hero wrestles with loneliness and depression. Enter cheeky, barrel-chested blue-collar astrodroid R2-D2. Why he's perfect: Disney has announced its intention to craft a series of standalone 'Star Wars' origin stories. And even though we're aware that George Lucas covered Threepio's early years in the ropey 'Phantom Menace', we're suggesting a rethink. It's basically 'Sherlock' in space: superior, self-satisfied smart-brain meets cuddly, humorous sidekick. Bromance ensues. Suggested title: 'Protocol'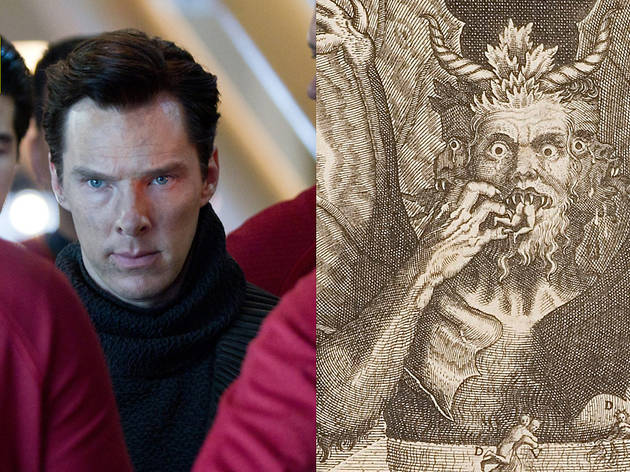 2/10
The pitch: Not content with being second-in-command of the entire universe, ambitious archangel Lucifer challenges the boss, is cast down from heaven by God and sets up on his own as the ultimate, infinite personification of absolute darkness. Why he's perfect: As 'Star Trek: Into Darkness' proved, Cumberbatch can do snooty, sour-faced and sadistic like no other. Kit him up in some kind of ornate, steel-fringed black leather outfit, stick a couple of horns on his head and hey presto – evil incarnate. Suggested title: 'A Cold Day in Hell'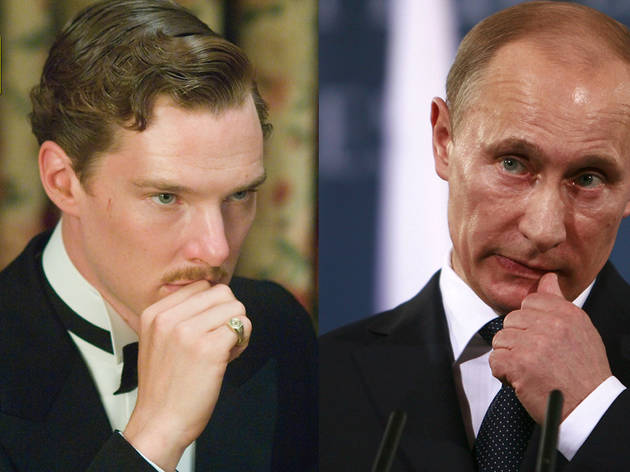 3/10
The pitch: A rags-to-riches story – more in the Russian tradition than your average Hollywood plotline. Son of a toolmaker grows up hunting rats with his friends on the streets of St Petersburg. As a judo-obsessed tearaway he joins the KGB, cracks a few skulls, spies on East Germany, enters politics and moulds himself a state machine, crushing enemies of the motherland. Why he's perfect: Cumberbatch perfected that I-could-have-you-exterminated-with-a-nod look in 'Star Trek Into Darkness'. But he might struggle a bit with some physical aspects of the role. Putin is a bit of a titch at 5'7". And he'll have to beef up for those badass topless hunting shots. Suggested title: 'Predator President'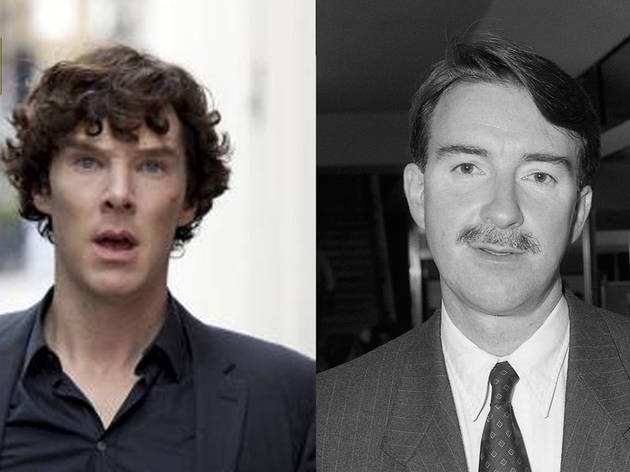 4/10
The pitch: Just when you thought it was safe to re-enter the waters of Whitehall, up comes the shark-fin'd former Labour insider famed for his mastery of the dark arts of politics. It's 2015, and he's determined to spin the election by creating a scandal around the Labour candidate – causing him to lose, just so he himself can rise again in the next parliament to take Labour to glory in 2020. Oh, and he's now working for the CIA.Why he's perfect: Cumberbatch's role as Peter Guillam in 'Tinker, Tailor, Soldier, Spy' showed that he could mix a mastery of the dark arts of spying with the superficial veneer of the perfect English gentleman who likes to keep his private life private. And if the script calls for conspiratorial monologues to camera (and it should), Cumberbatch will be able to slip from charming to chilling in seconds. Suggested title:  'Oh, Mandy'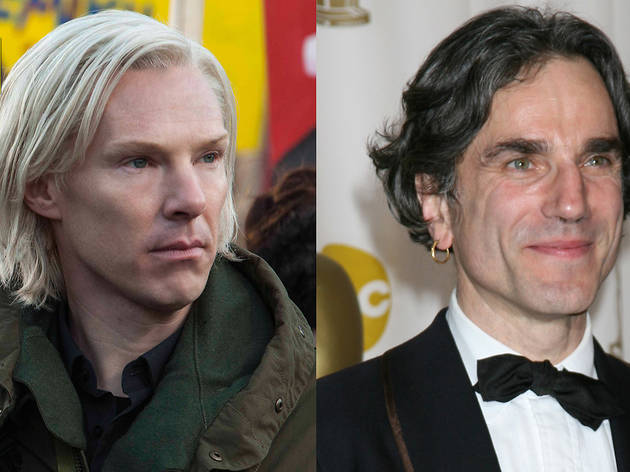 5/10
The pitch: The method goes meta! Cumberbatch plays the world's finest actor as he goes through the painstaking preparatory process for his toughest role yet: playing hardworking young film talent Benedict Cumberbatch, who is himself rehearsing for the role of Daniel Day-Lewis, who is engaged in deep research to play Cumberbatch, who is… You get the idea. Why he's perfect: They're both remote, they're both aloof, and they can both act their expensive silk socks off when the opportunity arises. True, there's a possibility the entire project may result in a space-time continuum-threatening feedback loop of self-serious actiness, but we'll take that risk. Suggested title: 'I Act, Therefore I Am, Therefore I Act'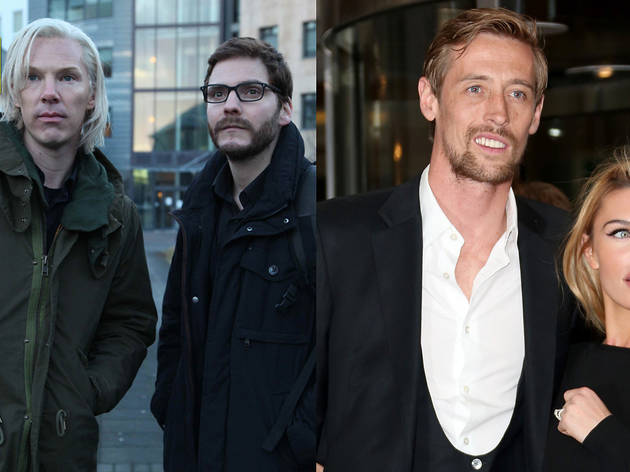 6/10
The pitch: A 6' 7" stick insect with wonky grin becomes a national icon with his robot dance and possibly the only self-depreciating joke ever told by a professional footballer ('What would you have been if you had not become a footballer?' 'A virgin'). Is this the start of a new era of grounded, down-to-earth Premier League players? Nope. Sex scandal in the redtops ensues. Why he's perfect: They've got more in common than you'd imagine. Both grew up in well-to-do areas of London: Crouchy, the son of an advertising copywriter, in Ealing and Cumbers, whose parents are both actors, in Kensington. We'd like Imogen Poots to play Abbey please. Suggested title: 'The Long Game'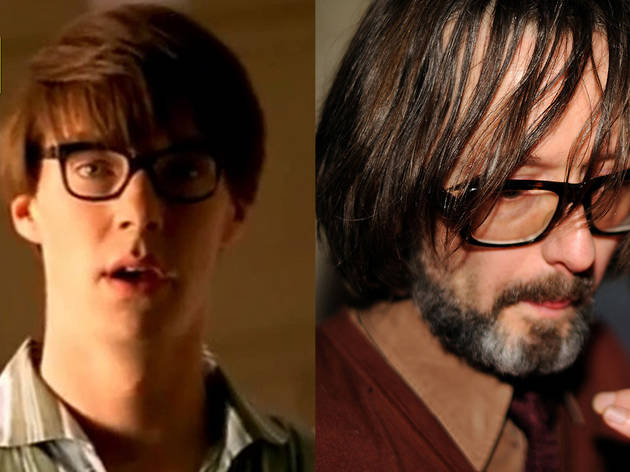 7/10
The pitch: Arty misfit grows up in Yorkshire with dreams of becoming a popstar. After toiling on the indie circuit for ten years the world finally sits up and recognises his genius. But what do you know, headlining Glastonbury ain't all it's cracked up to be. Our hero decides he's not cut out for this fame malarkey after all. Why he's perfect: Cumbers has got plenty of things going for him: pipe cleaner legs, passing resemblance to a geography teacher. Class is where it might all get a bit sticky for the toffee-named star. He's very vocal about not being a posh boy, but can he do kitchen sink? Suggested title: 'I Want to Act Like Common People'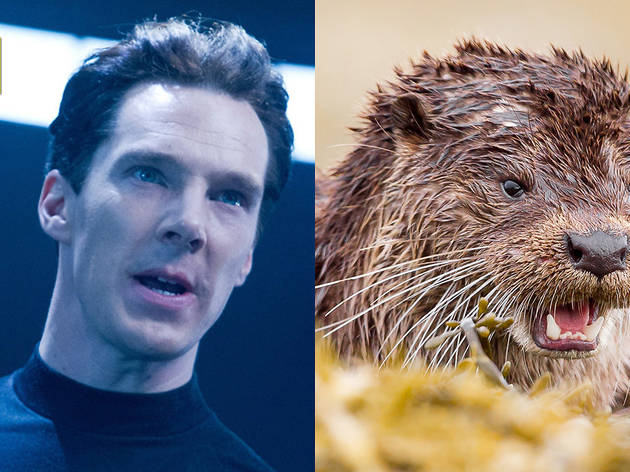 8/10
The pitch: A live-action feature adaptation of Henry Williamson's 1927 novel about the life of an otter in Devon's rivers. The story is updated for the new millennium and Tarka is now able to speak (after a nasty run-in with some radioactive material in his youth). The plot hinges on Tarka taking on some evil-doers of the fracking industry, who are determined to mine shale gas – and so pollute Devon's rivers. Why he's perfect: Just look at him. He has loveable otter written all over him. He also possesses a nobility and sense of honour that will suit the character well. And we reckon he'll look pretty fine in an otter suit. With whiskers. Suggested title:  'Some Like It, Otter'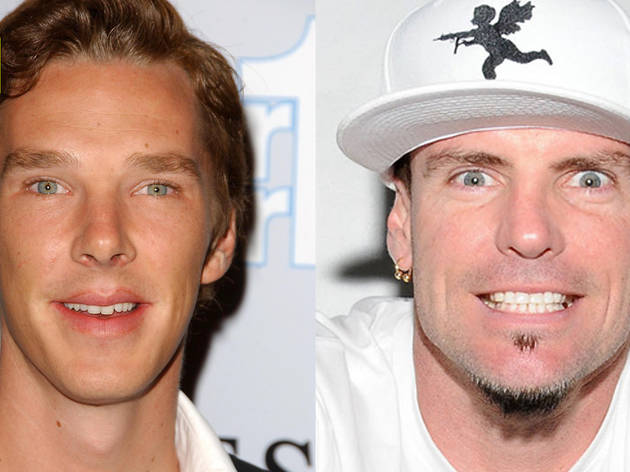 9/10
The pitch: Chiselled Floridian rhymesmith Robert van Winkle achieves overnight fame thanks to his verbal dexterity, voluminous shirts and iceberg haircut. But when it all comes crashing down, the young superstar finds himself out in the cold.Why he's perfect: The height, the hair, the flow (to date – and to our knowledge – Cumberbatch hasn't tried his hand at rapping, but 'Sherlock' viewers will be aware of his way with a snappy rejoinder). And Ice is nothing if not a tragic figure: his entire career is a scathing indictment of build 'em high, knock 'em flat celebrity culture.Suggested title: 'A Brand New Invention'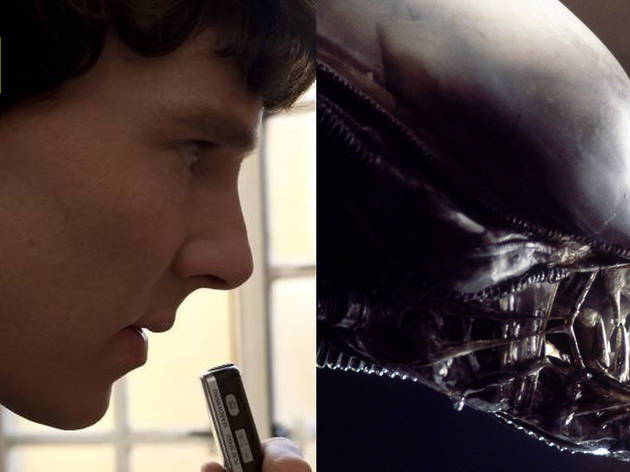 10/10
The pitch: A millennium or so after the events in 'Alien Resurrection', and humanity has all but wiped out the xenomorphic monsters that once threatened our species. The last Alien now sits in an Earth zoo, wasting away the days…Why he's perfect: Now, we're not suggesting that Cumberbatch looks in any way like a penis – but, like the original HR Giger-designed Alien, he is tall, angular and surprisingly smooth. And the Alien may not be an intellectual giant exactly, but it is, as Ian Holm so memorably noted in the first movie, 'the perfect organism' – genius of a kind, surely.Suggested title: 'Alien: Disappointment'
The Fifth Estate
'. Inhabiting this sort of frosty, flawed genius is becoming something of a habit for the lanky star. He's appeared on TV as both Stephen Hawking and Sherlock Holmes, and right now is filming a biopic of the troubled gay codebreaker Alan Turing. All of this got us thinking – which other six-foot-plus icons might Cumberbatch want to tackle in the future? Here are a few suggestions...
Read our review of 'The Fifth Estate'
Are there many flawed geniuses left for Benedict Cumberbatch to play? The actor has already stepped into the shoes of Stephen Hawking, Vincent Van Gogh and Sherlock Holmes. Right now he's making a film about troubled wartime codebreaker Alan Turing. And here he is in 'The Fifth Estate', sporting lank white hair, puffy eyes and a paranoid glare. He is Julian Assange, WikiLeaks founder and, depending where you stand, radical crusader or crazed egomaniac – or both.
Read more
Read more